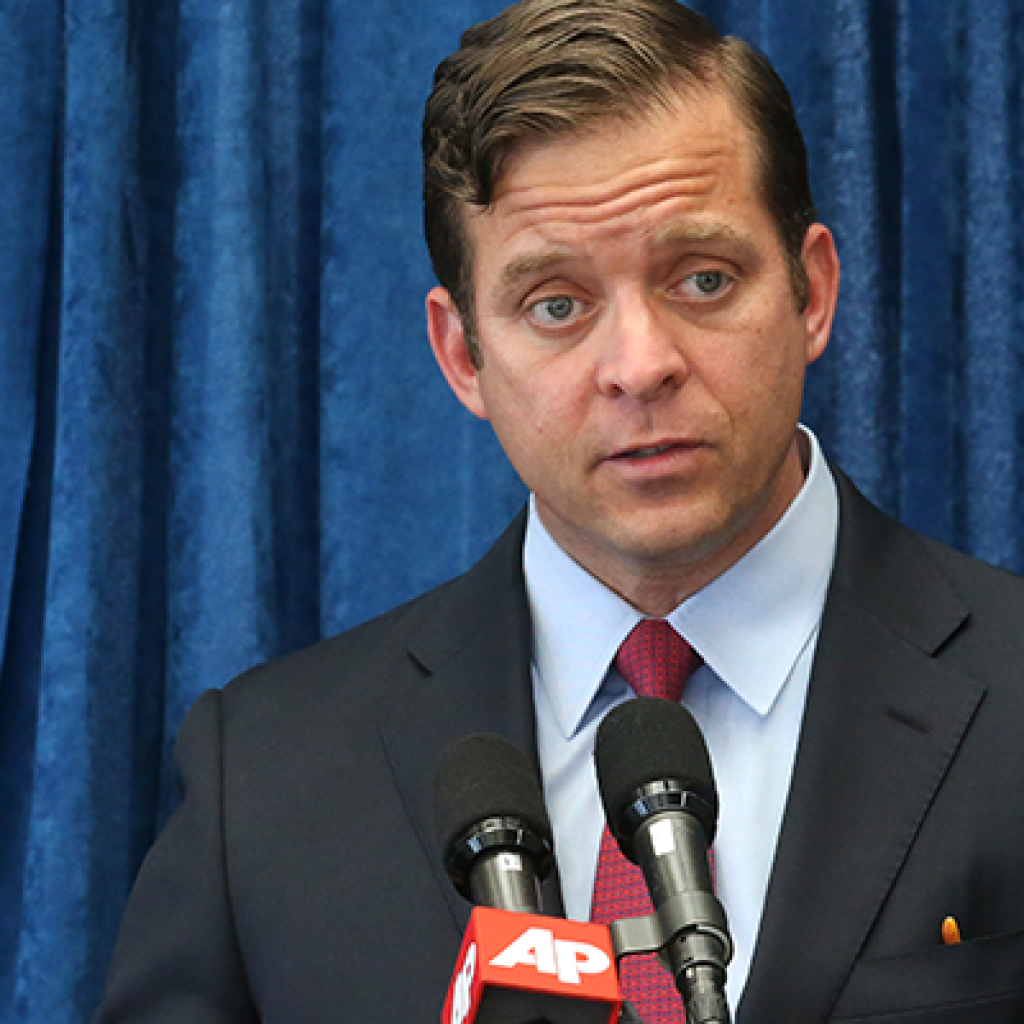 Following the report over the weekend that Florida GOP senate candidate Carlos Beruff referred to President Obama as "an animal" over the weekend, every other major candidate in the Senate contest in Florida, both Republican and Democratic, criticized Beruff over the remark.
Almost everyone.
A request for comment sent to Lt. Gov. Carlos Lopez-Cantera's campaign spokesperson was not returned on Monday. This reporter followed up on Tuesday, again without getting any response.
That prompted David Jolly to criticize Lopez-Cantera. The Pinellas County congressman said that silence should prompt Sen. Marco Rubio to think hard. Rubio said recently he is about to announce his endorsement for his successor, and it's widely expected to be Lopez-Cantera, an ally of his in Miami-Dade County.
"I have so much respect for Marco Rubio that I'd expect he'd withhold his endorsement until Carlos condemns Beruff's racist remarks against the president of the United States," Jolly said in a statement Monday night.
Jolly was the first candidate to criticize Beruff, issuing a statement early Sunday evening after the Huffington Post first reported on the comment.
Meanwhile, Beruff isn't apologizing one bit for his provocative statement. In an interview with the Ocala Star Banner, the Manatee County developer and first-time candidate said the comment was "taken out of context," and that he did not regret the remark.
"I'm not a polished guy," he said.
Pam Keith, who's also running in the Democratic race, said Tuesday, "So what? He's a nobody with a big mouth who has nothing to offer anybody but outrageous vitriol. It's kind of par for the course these days. Who cares what he has to say?"
As FloridaPolitics.com reported Monday, three of Beruff's four GOP senate opponents criticized the comment, as did Patrick Murphy and Alan Grayson, the two major Democrats in the race.
Beruff appeared to be more exercised that Murphy dared to criticize him, with his spokesman Chris Hartline saying that "Carlos will not be lectured by this young kid Congressman Murphy who has never had a job other than the one his dad bought for him in Congress."