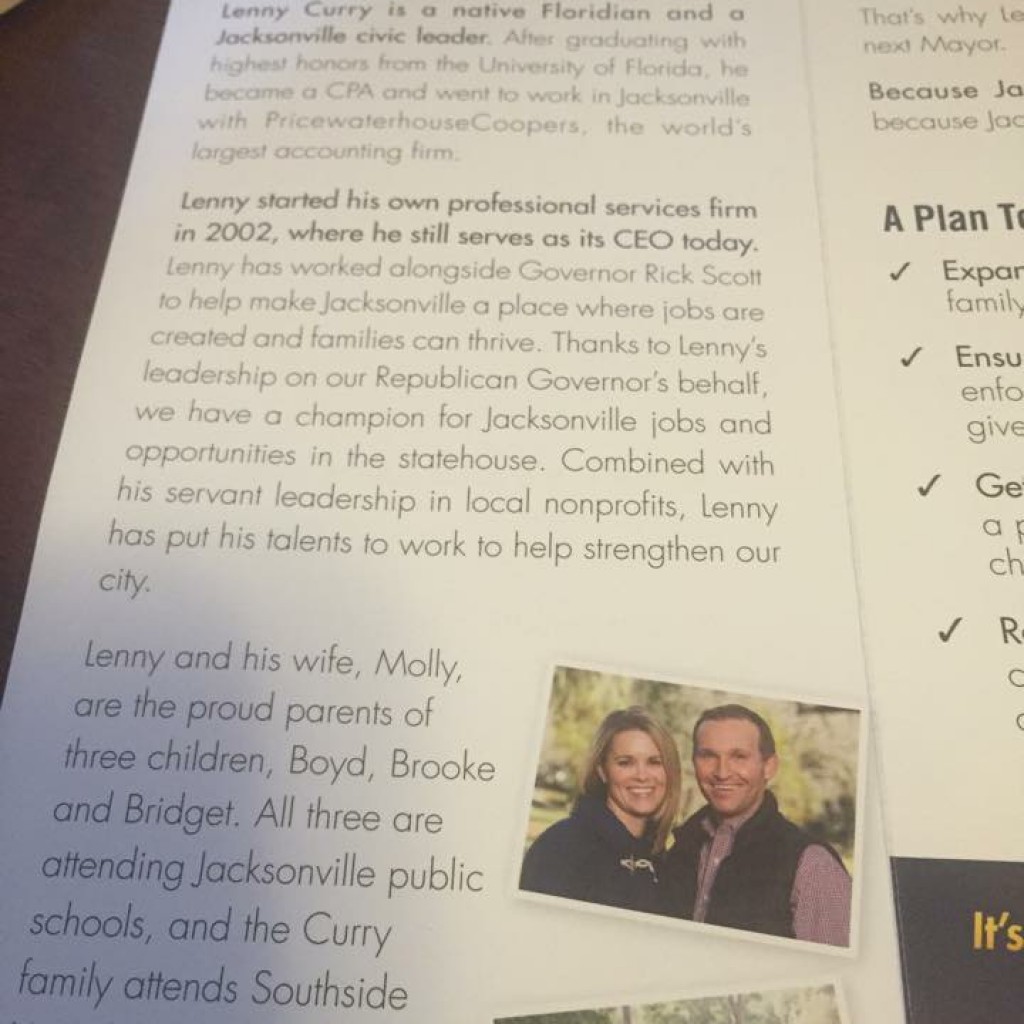 As Americans, we cherish our basic rights and our fundamental freedoms. Perhaps the most cherished right, and one that makes us unique in the world, is the one guaranteeing us the freedom to openly speak our minds. As the world's first republic to put this in our nation's charter document, we have a guaranteed right to speak in support of those things we favor, as well as the right to oppose – or even protest – those things we do not.
In that spirit, I want to clearly state that I support the right of those who want to protest the walk in Tallahassee being organized by Lauren's Kids.
The walk – now in its 6th year – is led by child advocate Lauren Book, who was a victim of childhood sexual abuse. This annual trek begins in Key West and ends in Tallahassee at the footsteps of the Capitol building this week. It seeks to highlight the realities of sexual abuse of children and to call attention to the devastating consequences that all of us share when a child's life is ruined by predation and violence. Her organization focuses a great deal of energy and effort on educating children and adults on how to spot the signs of sexual abuse and what steps to take to help prevent it. Lauren has also been an advocate for strengthening the laws that protect children from repeat offenders.
There is a group organizing a protest of Lauren's efforts, and its founders are mostly upset about her legislative advocacy. Loosely calling themselves the "anti-registry movement" and their event the, "Rally in Tally," they are availing themselves of their constitutionally protected right to speak their minds.
And so am I.
These past few weeks have been especially tough on the citizens of Tallahassee. We learned that a young girl was repeatedly raped by someone she knew, and even though she told her teachers, her pleas were ignored. This child did exactly what we teach children to do – report inappropriate sexual behavior to a trusted adult – and these teachers did not report the ongoing abuse to authorities even though Florida law clearly required them to do so. And as if that ongoing news story isn't bad enough, just this week we learned of a local physician who was in possession of child pornography. We only dread what is to come next.
Suffice it to say, this probably isn't the very best time for those who support lighter sentences for violent or repeat sexual predators to stage a protest in support of their cause.
Yes, they have the right to protest and I support that right. But I also have the right to ask them to take a pass, to either take their wagon to another town and speak their minds somewhere else, or, at a minimum, choose another time to exercise their constitutionally protected right. Our town has been shaken by two predators who are exactly the kind of people Lauren has spent much of her life trying to protect children from.
Thankfully, as Americans, we have the right to speak and the right to peaceably assemble. The truth is, we don't always have to exercise those rights just because we can. There are times when restraint, compassion and consideration for the feelings of others should take precedence.
Perhaps this is one of those times.
John Knight is a Tallahassee resident and serves as the Chief Executive Officer of the Florida Network of Children's Advocacy Centers.