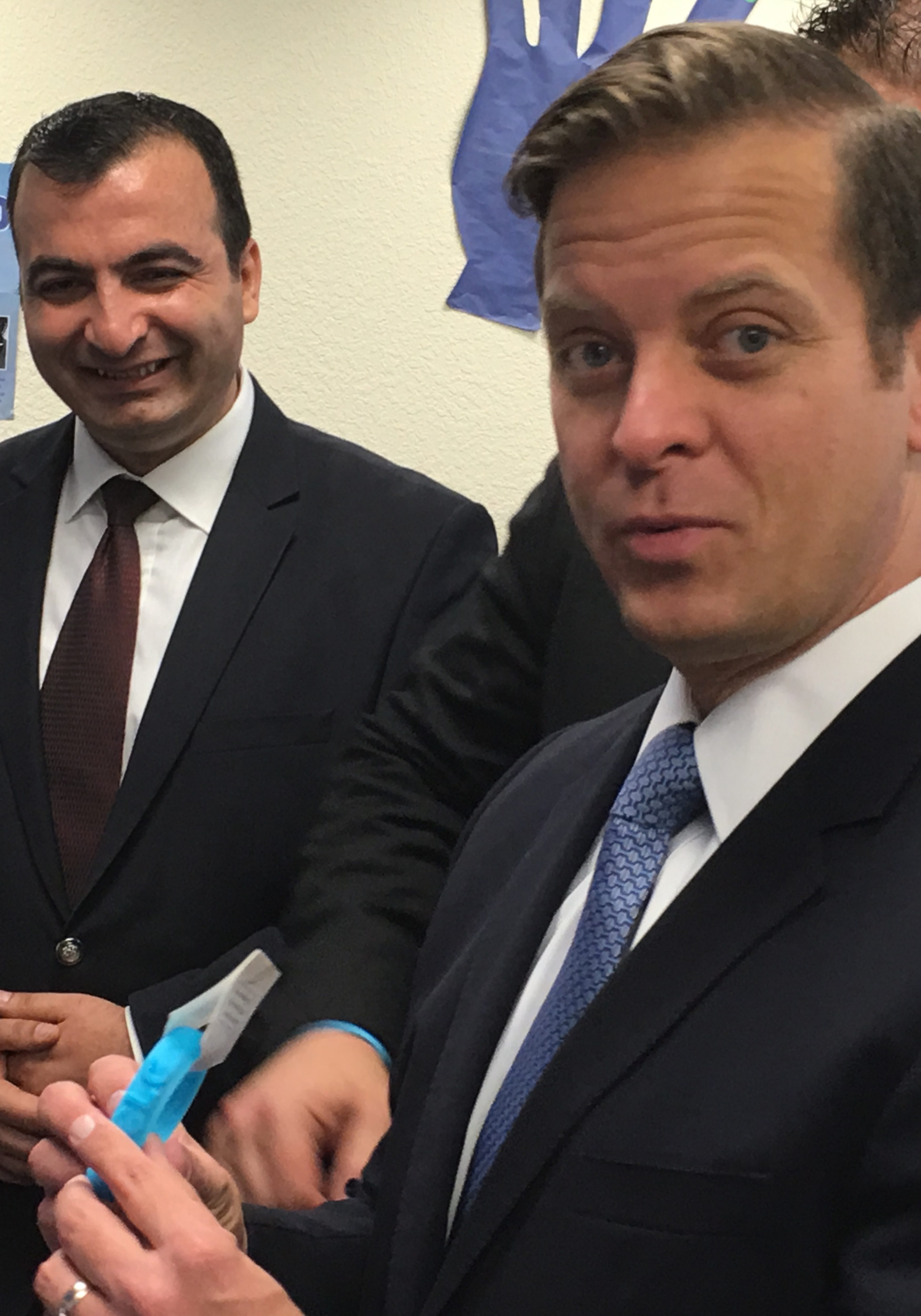 A hot-button topic in Northeast Florida this week was the Barack Obama administration asserting Title IX funding should be conditional on students being allowed to use the bathroom of their choice because of "gender identity" assertions.
Gov. Rick Scott and Attorney General Pam Bondi have not weighed in on school bathrooms, but in Jacksonville for a stop on his campaign-related Florida First jobs tour, Thursday, Lt. Gov. Carlos Lopez-Cantera did.
Lopez-Cantera, running for the GOP nomination for Senate, called the Obama directive an "egregious overreach" by the federal government, which is again "meddling in states' rights" issues.
He spoke as a father of two girls, ages 3 and 8, citing concerns for their safety, and asserting that "whatever is done should be done at the local level."
****

Another topic related to the president that Lopez-Cantera addressed: Carlos Beruff calling the president an "animal" during Beruff's trip to St. Johns County last week.
Lopez-Cantera would not repudiate or endorse the comments, saying that Beruff's comments "speak for themselves."
Lopez-Cantera was similarly reticent on the delayed endorsement of him by Sen. Marco Rubio, which some observers interpret as a lack of faith in the lieutenant governor's viability in the Senate race.
Lopez-Cantera wouldn't address that, saying that he is "grateful for [Rubio's] friendship," and advising a reporter to "talk to [Rubio's] team."
****
When he was in town, Lopez-Cantera visited the River City Science Academy, a charter school on Jacksonville's Southside.
An amusing highlight of the visit, happened when he appeared before a seventh grade civics class.
"I'm the lieutenant governor of Florida," said Lopez-Cantera. "Does anybody know what my role is?"
The students did not.
It was explained that the position is "like being the vice president of the state."
When asked the toughest thing about the job, CLC said it was "how big the state is."
"We drive a lot," Lopez-Cantera said. "That's probably the hardest thing about the job."
When asked how he can "deal with people" by a student, Lopez-Cantera said that he likes "hearing more than talking."
****
Lopez-Cantera has one more Jacksonville appearance on Thursday, a visit to the River City Republican Club meeting at 5:30 p.m..