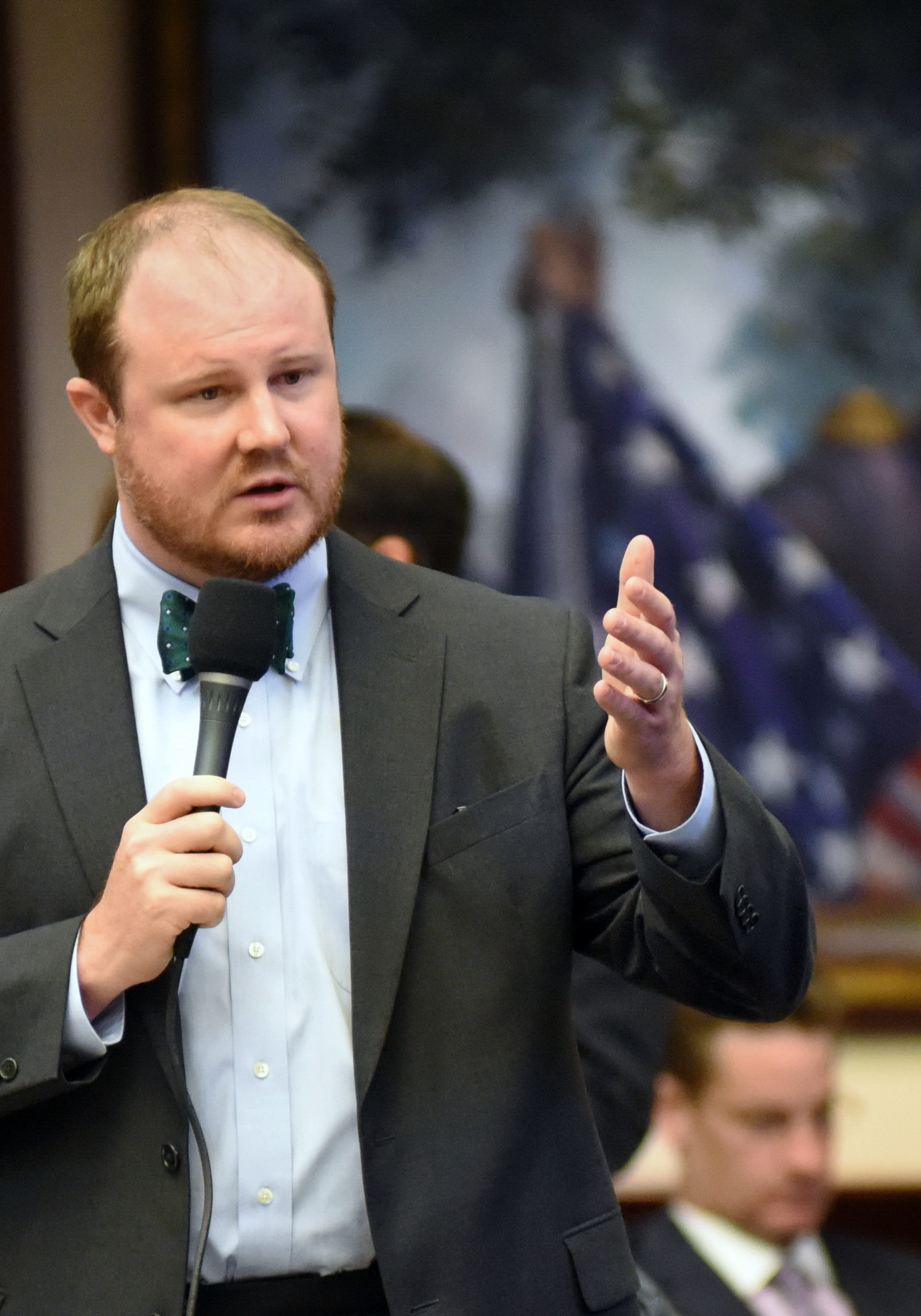 Count Matt Caldwell out.
Caldwell said Wednesday he won't run in for the Congressional District 19 seat being vacated by Rep. Curt Clawson.
Caldwell believes he can best serve Florida from a position in the Florida House.
"As I told many this weekend, my overwhelming desire is to have a Congressperson that was competent on the issues and committed to serving our community. For me, two issues stand out about above all others for this office: the Everglades and term limits," Caldwell said. "Considering the candidates in the race today, I believe the citizens of Southwest Florida already have a choice of at least one candidate that understands and supports these positions."
Clawson announced last week he wasn't running for re-election this fall. The Bonita Springs' Republican's decision sent shockwaves through the community and sent Republicans scrambling to decide whether to enter the race.
So far, Sanibel Island Republican Chauncey Goss and Naples Republican Francis Rooney have announced congressional bids.
Goss, the son of former CIA Director Porter Goss, ran for the seat in 2012. He came in second behind Fort Myers Republican Trey Radel. This is the first time Rooney, the former ambassador to the Holy See and a long-time Bush family supporter, has run for elected office.
In his statement, Caldwell said the state needs a representative with the "discernment to separate the dark money special interest groups that function as a front for the Democratic Party from the true, non-partisan groups focused on real conservation and restoration based on science, not rhetoric."
"Too many of our public officials wasted decades playing those games, and our river and estuaries cannot wait on this foolishness any longer," he said.
Caldwell also said the district needs someone who "understands the concept of citizen legislators, supports term limits and is willing to limit their own power to the benefit of the people."
The North Fort Myers Republican plans to continue to work on these issues in the Legislature.
"I believe I can continue to best serve on these issues, as well as the broader needs of the constituents, from a position in the Florida House," he said. "My family and I want to thank the voters for their support in previous elections and ask them to support me for a final term there."