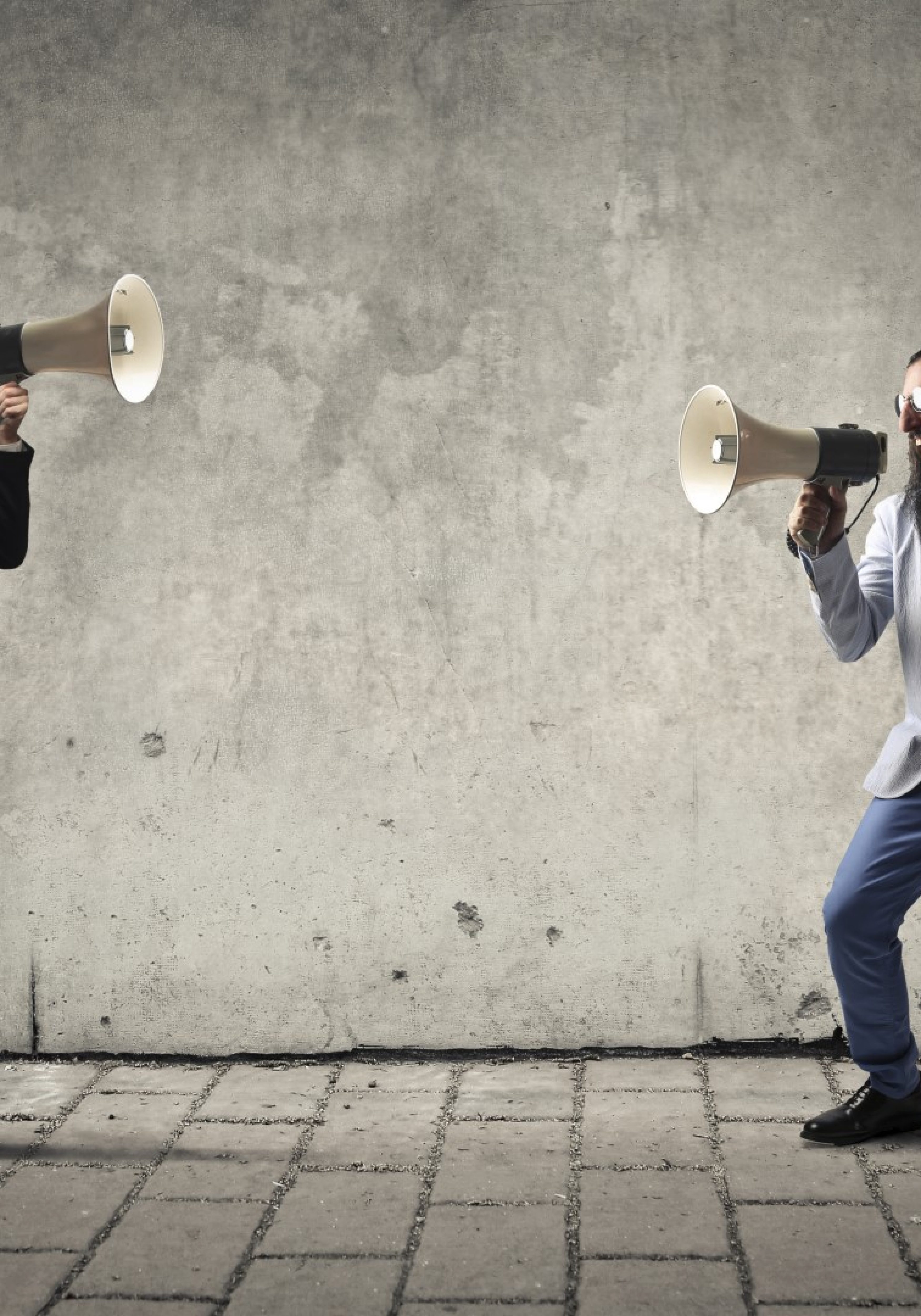 Certain indelible moments remain fixed in our collective memory. Moments that transform history and us. "Where were you when" … moments.
Moments like when JFK, MLK and RFK died. Or when Neil Armstrong took one small step. Or this spring when two men vying for America's highest office sank low debating their … nether regions.
First, Florida Sen. Marco Rubio — GOP frontrunner Donald Trump's favorite punching bag — while on the stump in Virginia counterpunched.
Trump's "always calling me Little Marco. And I'll admit he's taller than me. He's like 6'2, which is why I don't understand why his hands are the size of someone who is 5'2. And you know what they say about men with small hands? You can't trust them."
Trump defended his manhood. Awfully, literally.
Rubio "referred to my hands — 'if they're small, something else must be small.' I guarantee you there's no problem. I guarantee."
Now boys …
Welcome to 2016 American politics where debate literally hits below the belt. It's a pathetic testament to rising incivility in America, where playing Don Rickles passes for political discourse.
Poor Rubio. He yearned to dissect policy, but drew yawns. Out of tune in a discordant election cycle, Rubio regrettably auto-tuned his shtick to play for the base.
Ironic since Americans claim to despise incivility. The 2016 Weber Shandwick Civility Poll found 95 percent of Americans deemed waning civility troubling; 70 percent say it's soared to "crisis levels."
Yet, here we are. When candidates on the largest political stage whip out their male anatomy jibes, it's not surprising that unchecked (and often politically rewarded) incivility produces progeny.
This month at a St. John's County GOP function, Carlos Beruff, a Republican looking to fill Rubio's wingtips, savaged President Obama.
"Unfortunately, for seven and a half years this animal we call president, because he's an animal, OK — seven and a half years, has surgically and with thought and very smart, intelligent manner, destroyed this country and dismantled the military …"
Despicable. Members of both parties rightly called him on the carpet. Not that his antics yanked the rug out from his unfiltered zeal.
Days later, Beruff remarked on Veterans Affairs Secretary Robert McDonald's ham-fisted comparison of VA backlogs to Disney theme park wait times.
"He's an idiot. He's a moron."
Beruff intends to ride his "direct and blunt" approach.
I imagine the Framers endure conniptions over America's devolving Pee-wee Herman democracy: "I know you are, but what am I?"
Problem is, Trump, the presumptive GOP presidential nominee — while a prolific carrier of the virus — isn't Typhoid Mary.
"There is no one point, person or event that can be pinpointed as the start of the decline in our civil discourse," says Carolyn Lukensmeyer, who heads the National Institute for Civil Discourse. "And while the 2016 presidential race has been, without a doubt, one of the nastiest in modern politics, all the blame does not lay with one person or with one party. Unfortunately, there is more than enough blame to go around."
True. And perhaps the bilge "blunt" political instruments spout is no more rancid than what freely pours online from the spouts of Joe Six-Packs.
Once, however, we craved representatives who didn't represent our lesser angels.
To flip the current incivility script, take a cue from actor Richard Dreyfus:
"Civility is not not saying negative or harsh things. It is not the absence of critical analysis. It is the manner in which we are sharing this territorial freedom of political discussion. If our discourse is yelled and screamed and interrupted and patronized, that's uncivil."
Somehow, we often stray from the "deliberation and debate" Rev. Jesse Jackson rightly noted stirs "the soul of our democracy."
Not that civil discourse means a march of the low-T milquetoasts.
Political debate should be vigorous, messy, spirited, outspoken, rigid and opinionated until it reduces under that heat into common ground — seasoned with nary a pinch of sophomoric name-calling.
That won't happen until voters demand it — and model it. Hopefully, Lukensmeyer's national "Revive Civility" campaign gains traction.
"At this point there are no innocent bystanders," she says, adding, "all of us are responsible for speaking up and holding our candidates to a higher standard."
It's in our best interest, though actor Steven Weber puts it best:
"I know it's sappy, but I bet there's a market for civility and niceness out there that, while probably not as titillating as a junkyard scrap between shirtless adversaries, it'd sure be healthier."
I'm sure Sen. Rubio is inclined to agree.
___
Former award-winning Orlando Sentinel columnist Darryl E. Owens now serves as director of communication at Beacon College in Leesburg, the first higher education institution accredited to award bachelor's degrees exclusively to students with learning disabilities, ADHD and other learning differences. Views expressed are his own.