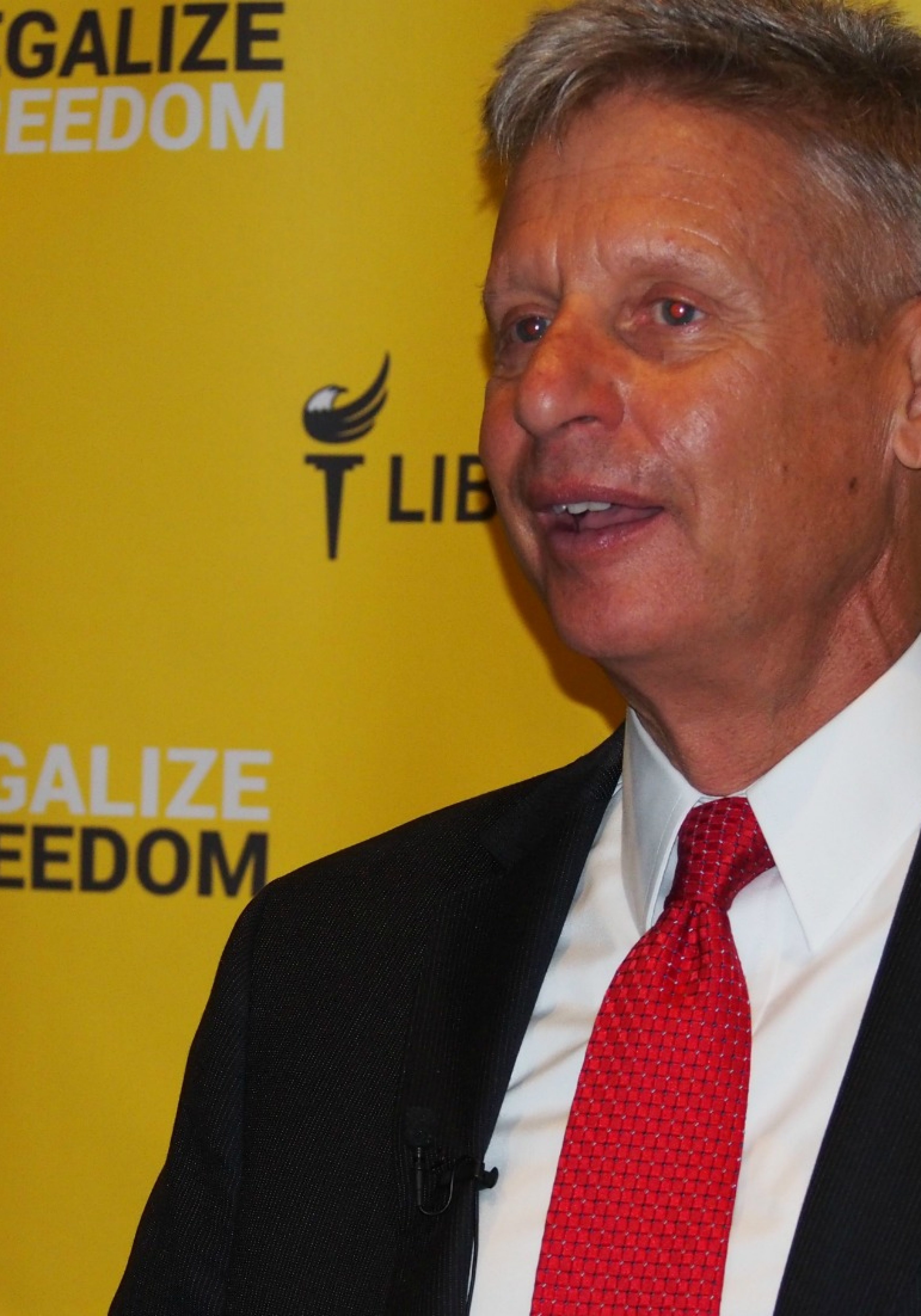 Former Republican New Mexico Gov. Gary Johnson has won a second chance to run for president as the Libertarian Party candidate Sunday but with a vice presidential pick still up in the air he said his battle is not yet won
Johnson won on the second ballot among five Libertarian candidates Sunday, overcoming a staunch opposition from Libertarian hardliners who believed he was too compromising.
Now Johnson faces the same challenge as Libertarians prepare to pick a vice presidential candidate, because Johnson desperately wants to run with former Republican Massachusetts Gov. Bill Weld and the same wing that opposed Johnson are essentially saying "hell no!" to Weld in the vice presidential contest.
Johnson spent most of his acceptance speech and post-nomination press conference pleading for Weld's nomination as vice president. He made it clear that he does not think he can be at all competitive with anyone other than Weld on the ticket.
Weld is up against New York business consultant Larry Sharpe, Tennessee activist Will Coley, Californian Judd Weiss, Derrick Grayson and Missouri lawyer Alicia Dean.
In their consolation speeches, Johnson's three biggest rivals, Austin Petersen, John McAfee and Darryl Perry, all endorsed other candidates over Weld. And the fourth rival, Marc Feldman, gave a nominating speech for Weld that was nothing if not sarcastic, virtually listing reasons why delegates should not vote or Weld.
Most of those candidates are more aligned with the party's Radical Caucus, standing against the more moderate tone Johnson wants to take on the national campaign trail.