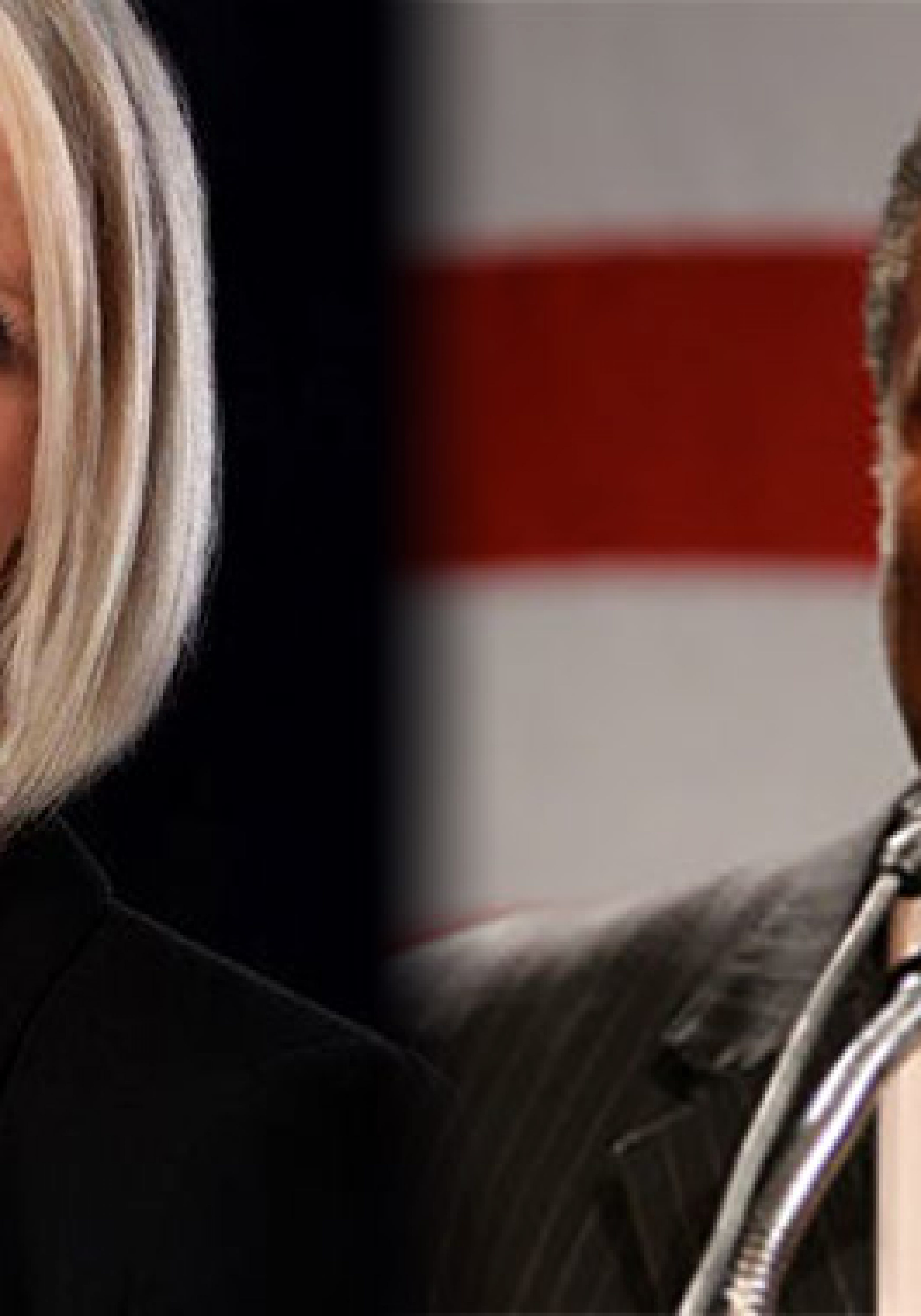 Although Florida's 14th Congressional District isn't nearly as solidly a Democratic seat as it was a year ago, nobody expects incumbent Kathy Castor to have any trouble holding onto it this November.
Redistricting ordered by the Florida Supreme Court last year led the Florida Legislature to draw up the seat that now makes it a Democratic + 6 seat, considered "solid" Democrat, according to the Cook Congressional Report.  Local political analyst Barry Edwards says the seat is "still overwhelming and not competitive for the Republicans even in a wave year."
Nevertheless, two Republicans are running in the Aug. 30 primary to face Castor in the fall: perennial candidate Eddie Adams Jr., and first-timer Christine Quinn.
Adams is the 62-year-old Temple Terrace small businessman who lost to Castor in general elections in 2006 and 2008. He ran and lost in GOP congressional primaries for the seat in 2010 and 2012.
"I made a commitment a long time ago when I started it, and I'm going to finish it," he says of his continuing attempts to win the seat.
Adams says the redistricting does change the contours of the race — as well as on his own pocketbook, referring to how much gas he'll be able to save now that the district is concentrated solely in Hillsborough, as opposed to going as far as south as Bradenton until 2010 and South St. Petersburg until last December.
Democrats have controlled this seat since its creation. Sam Gibbons represented the then-new district based in Tampa from 1962-1996. Jim Davis held it for a decade, and Castor has done the same since first being elected in 2006.
Adams' platform is based around three key issues: 1) veterans and their issues; 2) energy independence and 3) border security.
"We treat our heroes like dirt, we have to treat our veterans better," he says, referring to CD 13 Republican David Jolly's efforts to have the Department of Veterans Affairs acknowledge they have declared several of his constituents who were veterans dead who were actually alive when denying them benefits (the VA admitted last week in a letter to Jolly that they had mistakenly labeled over 4,200 veterans dead in the last five years).
"How ludicrous can it get? That system is broke," Adams said, adding that he listens to veterans every week discuss friends who have been mistreated by the system. "My No. 1 priority is to go to Washington and help that system get fixed, because it's too entrenched. Our vets are dying at alarming rates, and we can't treat our heroes like we can now."
In talking up the need for more border security, he says that could include a giant wall referred to by presumptive Republican presidential nominee Donald Trump, which naturally brings up what Adams, an African-American, thinks about the party's new standard-bearer.
He says Trump has made it safe for some black Republicans to come out of the closet, so to speak.
"Trump has brought black folks. Trump has brought Latinos, Trump has even brought Asians into the party."
"I go to meetings with blacks who I know definitely are Democrats who are now supporting Trump," Adams says. "That tells me something right there. I don't have to get that from the media. I get that from the people themselves, people I know. I've been the black Republican in this community for a long time, and now people are coming to me and saying, 'Trump's not so bad.'"
Ideologically, Quinn doesn't seem that much different than Adams, but she is a fresh face on the trail in Hillsborough County. The 56-year-old is a California native is the owner of Family's Seasonings Inc., a food seasoning company created in Vista, Calif. in 2005 which she moved to Lakeland in 2014.
Quinn also says she also supports increased border security funding, and says if elected she'll introduce legislation to finish construction of the 700-mile fence along the southwest border.
On energy, she says she prefers an "all-of-the-above strategy," which includes supporting more solar and wind power, along with the traditional mix of oil and natural gas. And she notes that "we have made some important progress on reducing federal spending. For the first time since the Korean War, total federal spending has gone down multiple years in a row."
But she adds that much more work needs to be done when it comes to the federal debt and deficit.
Quinn was unavailable for comment on Tuesday.
Adams aced out Quinn 44-26 two weeks ago in a straw poll conducted at the Hillsborough County Republican Party Executive Committee's meeting.