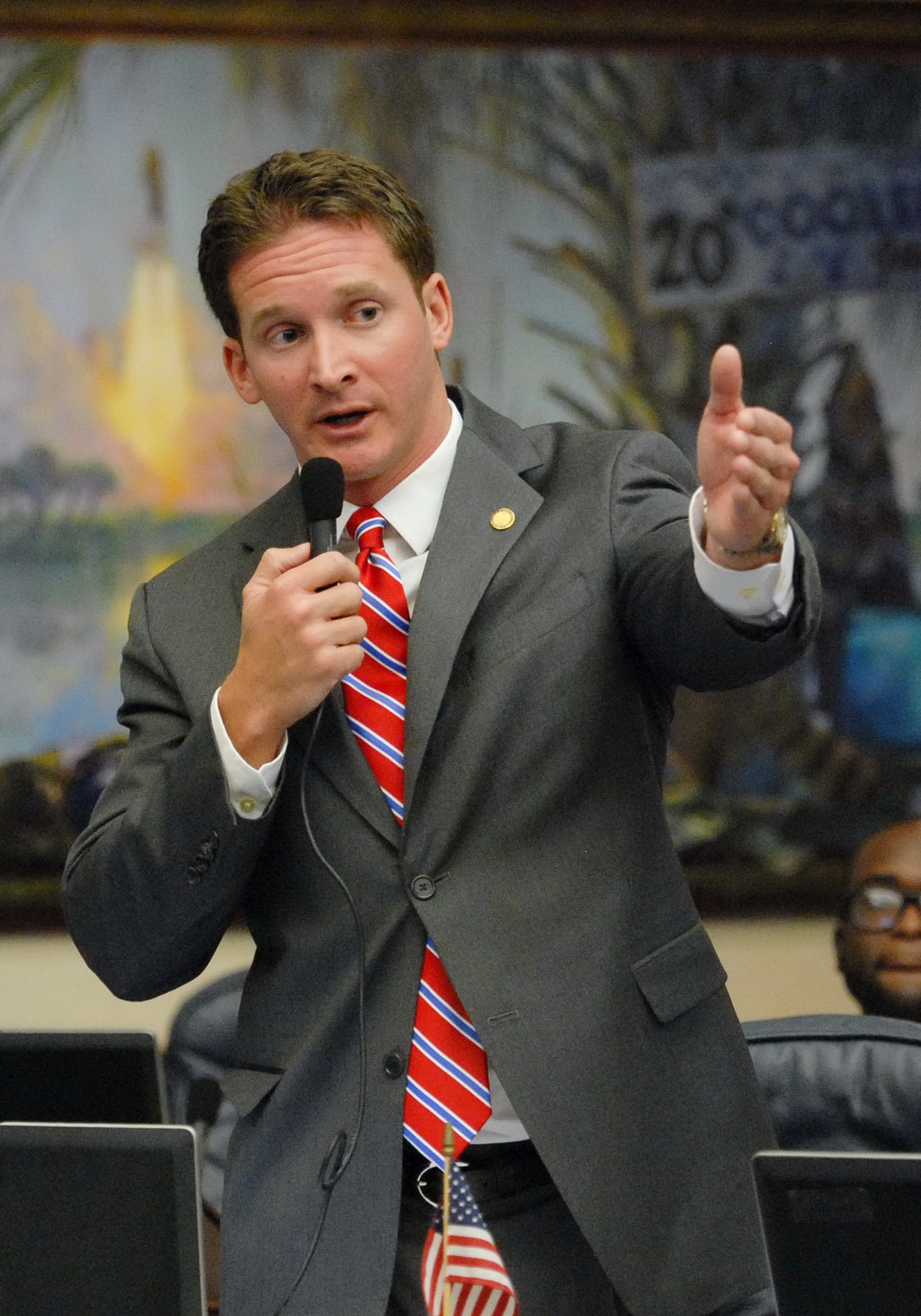 Rep. Dane Eagle does not currently face an opponent in his House District 77 re-election bid, but the Cape Coral Republican isn't taking any chances.
The second-term lawmaker brought in $37,575 from more than 50 contributions during May, according to newly released campaign finance data.
Those included 18 contributions of $1,000, the legal maximum for state legislative campaigns.
Among those were checks from Rep. Dana Young's political committee, his own "Conservative Coalition for Florida's Future" committee, Koch Industries, and the law and lobbying firm Becker & Poliakoff.
The haul brings Eagle's fundraising totals to $113,461 for the 2016 cycle, with nearly $38,000 of that remaining on hand.
The May fundraising activity marks Eagle's first contributions since January, before the 2016 Legislative Session. Legislators are prohibited from accepting donations during the annual lawmaking period.
Eagle announced his campaign kickoff last month with a fundraiser in Cape Coral co-hosted by Gary Aubuchon, a former state representative and the president of Aubuchon Homes; Brian Rist, the president and CEO of The Smart Companies; Michel Doherty, a prominent Lee County political supporter and Lee County Tax Collector Larry Hart.
Democrat Graham Madison Morris had originally planned to challenge Eagle but has since exited the race, giving Eagle a clear path to re-election in the conservative-leaning HD 77.