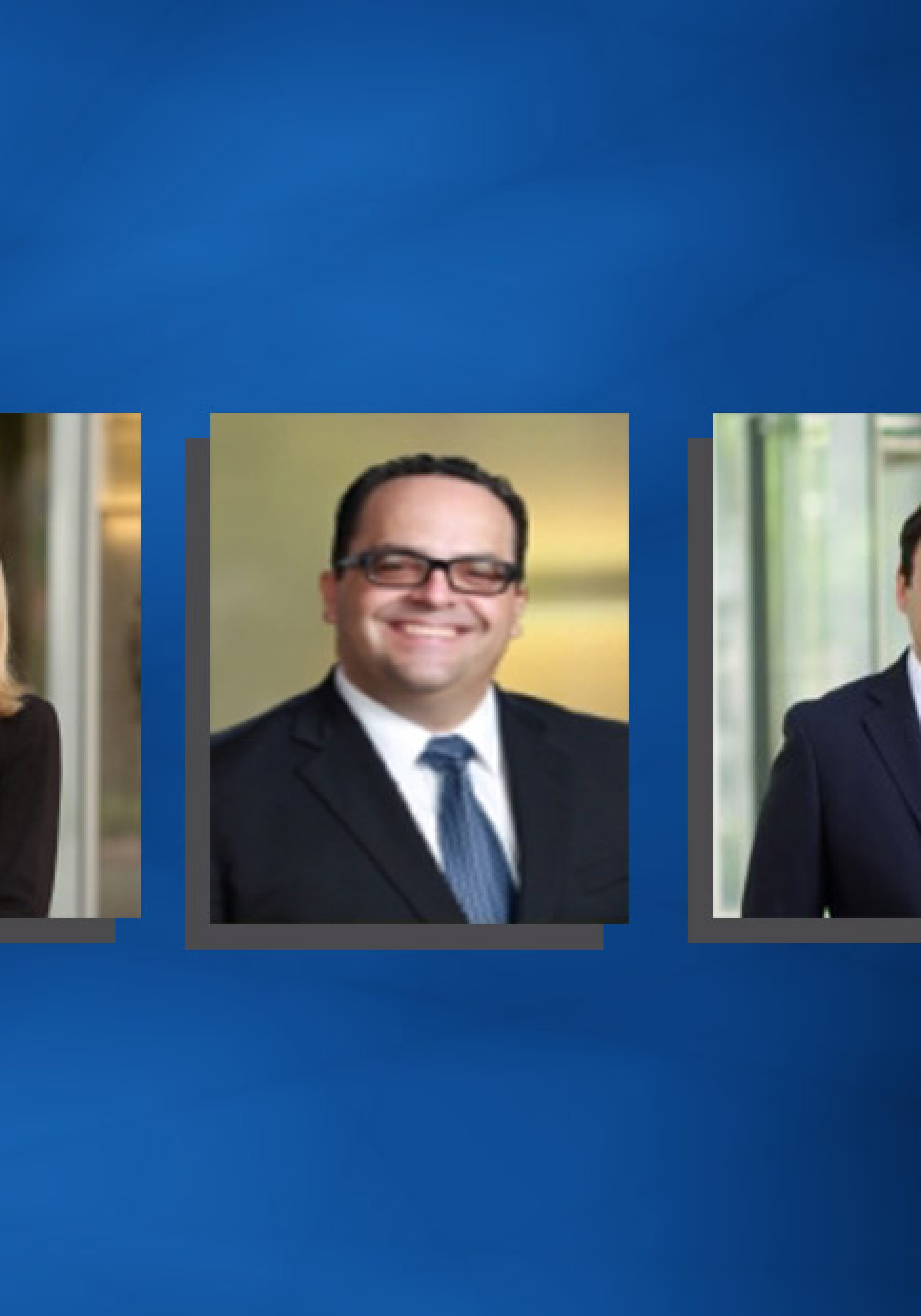 Stearns Weaver Miller's Tallahassee, Miami and Tampa offices have each brought on a new lawyer, the statewide law firm announced Wednesday.
"We are pleased to welcome our three newest members to the Stearns Weaver Miller team," Managing Director Rick Schatz said. "Each brings a unique perspective to navigating legal and business challenges with experience across trusts and estates litigation, real estate and corporate law."
FSU law school alumna Kelly O'Keefe joins the Tallahassee office, Israel Alfonso, a graduate of New York University School of Law, joins the Miami office and Brandon Rosser, a UF law school alumnus, joins the firm's Tampa office.
Each of the new hires will represent Stearns Weaver Miller clients in real estate matters, with O'Keefe focusing on probate and other complex areas of business litigation, while Alfonso and Rosser represent investors in matters such as acquisition, development, financing and leasing.
Schatz said the addition of O'Keefe, Alfonso and Rosser bring the firm's total new hires to more than a dozen in the past year.