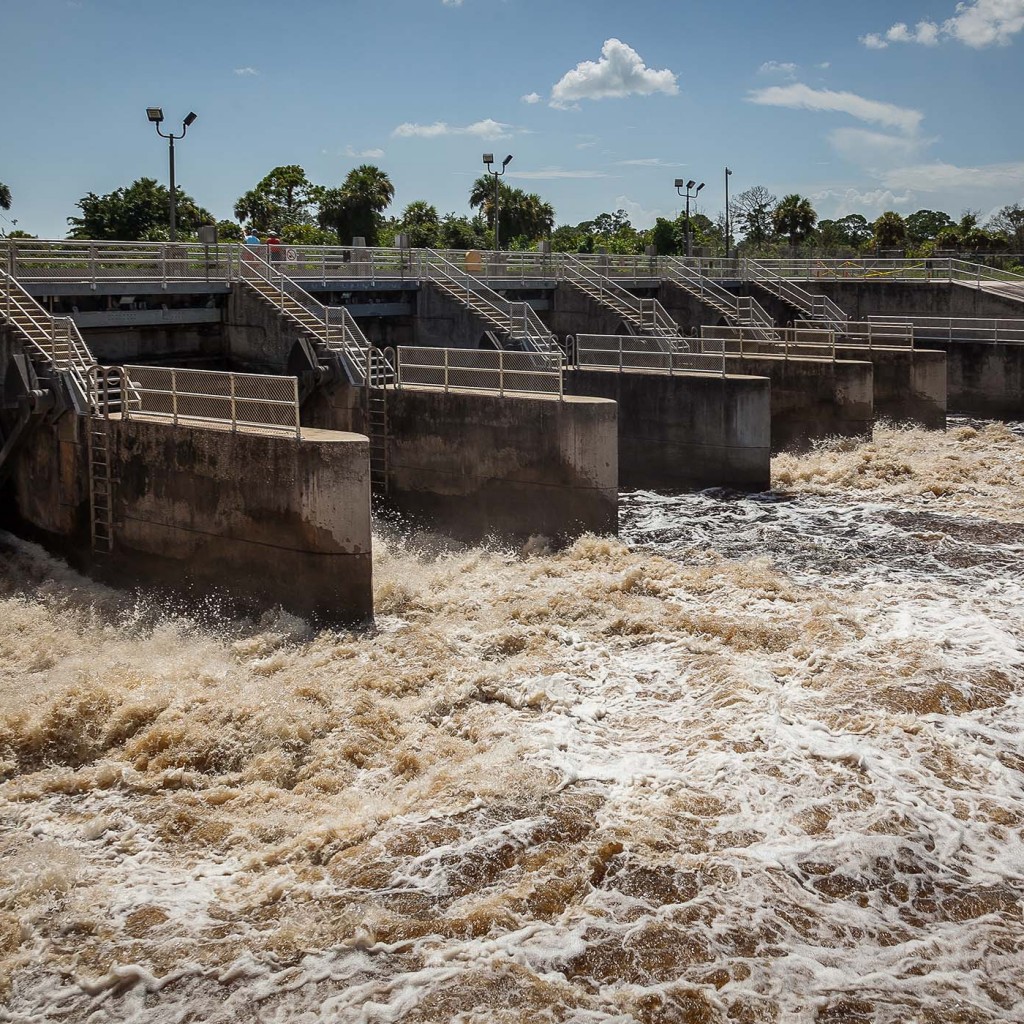 U.S. Sugar officials are pushing back after a guest editorial in a Southwest Florida newspaper said sugar producers are part of the reason why efforts to build reservoirs south of Lake Okeechobee have been postponed.
"At no point has anyone representing U.S. Sugar ever said anything about opposing scientifically and technically proven storage projects throughout the Lake Okeechobee system," said Malcolm "Bubba" Wade, Jr., the senior vice president for corporate strategy and business development for U.S. Sugar, in a statement Thursday. "We have and continue to support the Comprehensive Everglades Restoration Plan (CERP), Restoration Strategies, the Modified Water Deliveries projects, and the South Florida Water Management District's priority projects."
In a guest editorial for the Fort Myers News-Press earlier this week, Eric Draper, the executive director of Audubon Florida, said following through with commitments to build large reservoirs south of Lake Okeechobee "will allow progress toward reducing massive discharges of polluted water to coastal estuaries." However, Draper said state agencies have delayed planning.
"By postponing storage plans, the agencies leading Everglades restoration have caused a frustrating Catch-22 characterized as 'no plan, no action,'" he wrote. "It's time to move past delays and get together on a plan for storage and sending water south."
Draper continued by saying: "Opponents of building reservoirs to store water that would otherwise be harmfully discharged to the estuaries are EAA landowners — primarily sugar producers. It is in their interest to do nothing for the Everglades and estuaries other than minimally comply with court-imposed water quality standards."
In a statement, Wade said his company "has not only supported scientifically and technically proven solutions, but also provided land for the storage, treatment and movement of water" into the Everglades Agricultural Area.
"What we have said is that state scientists will not know how much additional storage will be needed until currently planned projects are built and operating," he said. "This may be an inconvenient truth to activists whose mantra is 'buy the land, send the water south,' but the fact is, there are already 120,000 acres of formerly productive farmland that are now in public ownership for water storage and restoration efforts, and the use of these lands has not been maximized by the government yet."
Draper said environmental groups, like Audubon Florida, are just trying to encourage the South Florida Water Management District to begin planning storage projects south of Lake Okeechobee. The planning process would be the first step in a years long process, but Draper said agencies have said they don't plan to begin planning until 2020.
"It's such a small ask," said Draper.
There has been renewed debate in recent months about the best ways to limit the discharges into the Caloosahatchee and St. Lucie rivers. Earlier this year, the Army Corps of Engineers began releasing water from Lake Okeechobee into the rivers for about a month, after a wetter-than-normal January.
Environmentalists have said the discharge water is polluted with high levels of sulfur and nitrogen from farms around the lake.
"We encourage the activists attacking our business to join us in being part of the solution," said Wade. "Instead of slinging mud, we welcome our critics to propose any ideas that are scientifically and technically proven and will stop the harmful discharges."