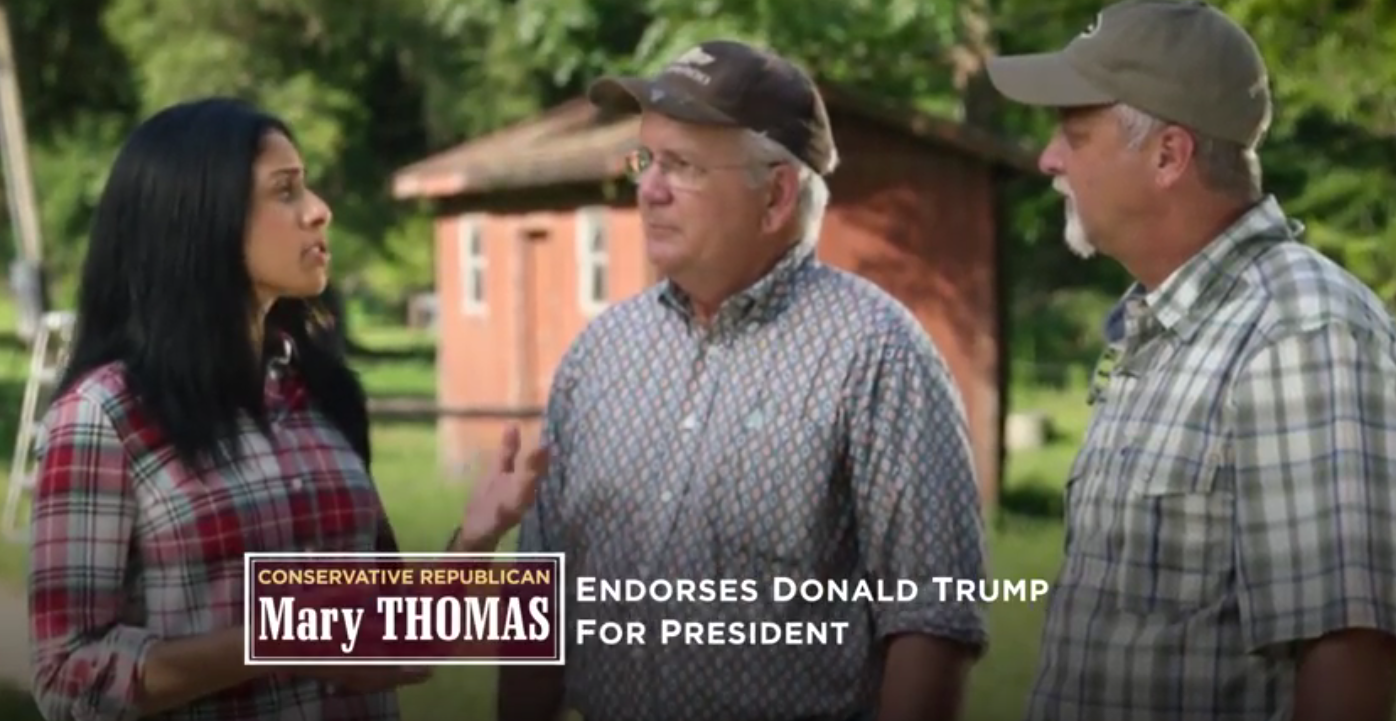 In the latest among a procession of new ads in the district, Mary Thomas hit the North Florida television airwaves on Wednesday with her first campaign ad in the 2nd Congressional District race to succeed U.S. Rep. Gwen Graham.
The new 30-second spot, entitled "The Fight," heralds the Scott administration attorney's support for Donald Trump's presidential candidacy, congressional term limits, and a staunchly conservative approach to illegal immigration.
The ad is calibrated to a 2016 election where the mantle of outsider is coveted by Trump-style Republicans, recalling the 2010 midterms which birthed the Tea Party movement in Congress.
"Conservative Republican Mary Thomas wants to take on the career politicians who are destroying the America we love," the ad intones. "Thomas will tame the establishment by passing term limits, eliminating the IRS and taking away special breaks for the powerful."
The spot portrays Thomas talking to older, white rural voters in a dressed-down red plaid shirt as a narrator tosses off a laundry list of conservative talking points.
"Unlike weak-kneed politicians, Mary stands strong against amnesty," the ad continues, referring to immigration reforms once contemplated by a bipartisan coalition of federal lawmakers which has since fallen apart.
"Politicians never seem to fight for us. Conservative Republican Mary Thomas will. Wife, mother, devout Christian. Mary Thomas for Congress," the ad concludes.
The ad makes Thomas the fourth and final Republican to go on television in a hotly contested GOP primary. Former U.S. Attorney Ken Sukhia, Fort White businessman Jeff Moran, and Panama City urologist Neal Dunn have all hit the airwaves so far in CD 2, a seat redrawn amid redistricting which now stands as one of Florida's most Republican-leaning.
See the full ad below: