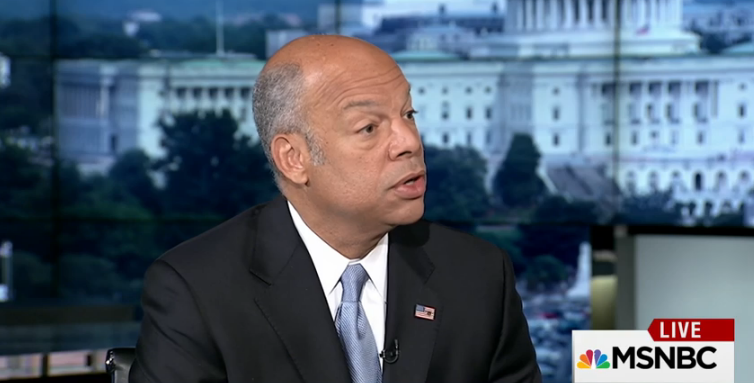 Four days after the Orlando shooting, Homeland Security Secretary Jeh Johnson said: "we have to be concerned about the homegrown violent extremist that could strike at any place."
Johnson spoke Thursday on MSNBC's "Morning Joe" program.
The Department of Homeland Security has issued a National Terrorism Advisory System bulletin "to advise (the) public of the current threat environment," he said, according to a transcript.
Johnson also said he "won't second-guess the FBI" on its previous looks at the shooter, Omar Mateen of Fort Pierce.
The bureau investigated Mateen twice, in 2013 and 2014, including putting him on a terrorist watch list for almost a year.
"I know from working with the FBI daily that their counter-terrorism mechanisms are tremendous," said Johnson, a former federal prosecutor. "The FBI does an excellent job investigating, detecting, and preventing terrorist plots in this country."
In the Mateen case, "the shooter was interviewed multiple times," Johnson said. "He was investigated. There was a follow-up interview. And the FBI made the judgment, based upon what they knew at the time, that they should dedicate their resources to other active investigations."  
Still, his department now is asking "for public vigilance, public awareness, when it comes to public events, public places," he said.
"(I)n this environment, there is a role for the public to play," he said. "It is also crucial that we continue to build bridges to American Muslim communities, the very communities that the Islamic State is targeting and trying to recruit in this country. And we're going to keep at that."  
But he also reinforced the message that Mateen's actions were "terrorist-inspired," rather than by self-loathing.
Reports have suggested Mateen was in denial about his own sexuality, that he frequented gay nightclubs and used gay dating websites, and his father told reporters Mateen was incensed by the sight of two men kissing during a recent visit to Miami.
"All the signs are this is yet another tragic example of a homegrown, home-born violent extremist,' Johnson said. "He does not appear to have been part of any cell or group. This does not appear to be a terrorist-directed attack from overseas. It is most likely a terrorist-inspired attack."