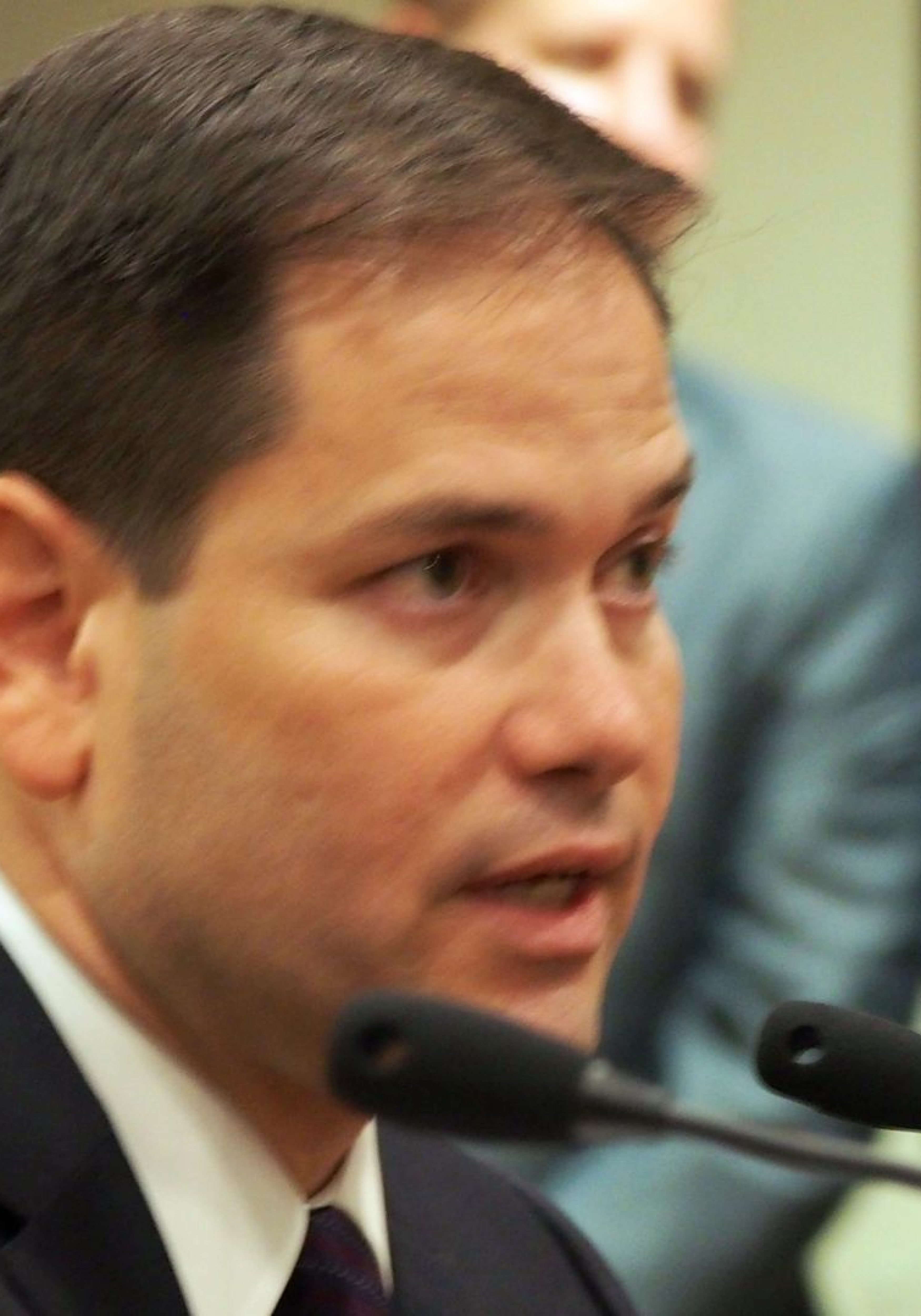 As Marco Rubio contemplates continuing his career in the U.S. Senate beyond the end of this year, an anti-violence group is bashing him for his record of voting to protect the loophole in federal law that allows known and suspected terrorists on the FBI's watch list to pass a criminal background check and legally purchase guns at federally licensed firearms dealers.
"In the aftermath of the San Bernardino tragedy last December, Sen. Rubio failed to stand up to the gun lobby and do the responsible thing. Instead, he voted to protect the loophole that lets known and suspected terrorists legally buy guns," reads the statement issued on Wednesday by Americans for Responsible Solutions, the organization run by former Arizona Congresswoman Gabby Giffords and her husband, Mark Kelly.
"Since then, Sen. Rubio has worked hard to confuse Floridians about his vote and has repeated the gun lobby's talking points," the statement goes on to say. "While he talks tough about defending our country from terrorist attacks, the reality is that in the face of the threat of active shooter terrorism, Sen. Rubio voted to protect a dangerous status quo."
Although some pro-Second Amendment groups once accused him of being squishy on gun control legislation, Rubio has been a consistent opponent of any proposals in Congress, and he went as far as telling Glenn Beck earlier this year that Democrats secretly aspire to take away everyone's guns.
"They are obsessed with gun control because, here's the truth, if the left had their way — they'll never admit this because they don't have the votes to do it and they don't have the public support to do it — but if they could confiscate guns, they would," Rubio told Beck during an interview on TheBlaze TV in January.
Public opinions polls show support for closing the loophole. And according to a New England Journal of Medicine study, the vast majority of gun owners and NRA members as well support closing what is called "the terror gap."
Americans for Responsible Solutions also reports that former Republican presidents George H.W. and George W. Bush, former FBI Director Robert Mueller and the International Association of Police Chiefs, all support closing the loophole.
A request for comment to Rubio's Senate office in Washington was not returned by the time this story was posted.
Rubio has until Friday, June 24, to decide whether or not he will run for re-election to his U.S. Senate seat this year. He announced he would not do so in March 2015, when he declared his candidacy for the presidency, but is reportedly increasingly thinking about it, as Senate Republican leaders, concerned about losing the seat, are pressing him hard to get back into the contest.