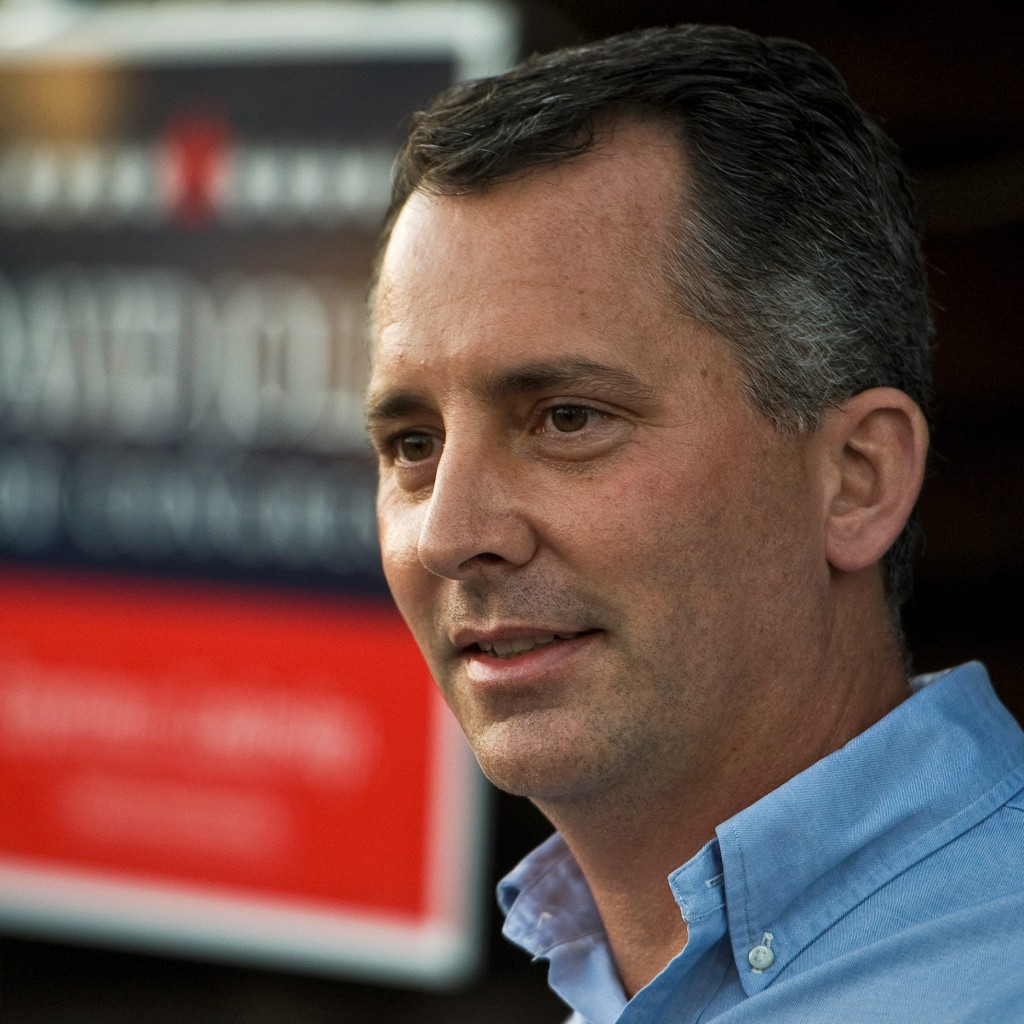 Carlos Lopez-Cantera is applauding his one-time opponent's decision to run for re-election in the U.S. House.
Lopez-Cantera, the state's lieutenant governor and one of several Republicans running for the U.S. Senate, commended Rep. David Jolly for "doing the right thing and taking on Charlie Crist."
Jolly, an Indian Shores Republican, announced Friday afternoon he was dropping his U.S. Senate bid and running for re-election in Florida's 13th Congressional District instead. Crist, a Democrat, is also running in CD 13.
"Charlie has proven over and over again that he only cares about himself as the ultimate narcissist. He will say anything and try to be everything to everyone," said Lopez-Cantera in a statement. "I look forward to helping beat Charlie again and hopefully we will be done with talking about Charlie once and for all after this election cycle."
Jolly could be the first of several Republicans to bow out of the U.S. Senate race in the coming days. Sen. Marco Rubio, who had long said he wouldn't run for re-election, is reconsidering that decision, saying he plans to take the weekend to consider his options.
"Obviously, I take very seriously everything that's going on, not just in Orlando but in our country," he said in a press briefing in Washington, D.C. on Wednesday. "I've enjoyed my service here a lot, so I'll go home later this week, and I'll have some time with my family, and then if there's been a change in our status, I'll be sure to let everyone know."
Those remarks came shortly after Marc Caputo with POLITICO reported that Lopez-Cantera encouraged Rubio, his longtime friend, to reconsider his seat. In an email to supporters Wednesday, the lieutenant governor again said he asked Rubio to "reconsider his decision and enter the Senate race."
Lopez-Cantera has kept a low profile for much of the week, leading some to wonder if he was preparing to get out of the race. But a spokeswoman for his campaign said Friday, that until Rubio reaches his decision Lopez-Cantera remains a candidate for the U.S. Senate.
"Carlos has been focused on performing his duties as lieutenant governor," said Courtney Alexander, a spokeswoman for Lopez-Cantera's campaign. "The POLITICO story stands as the correct story. Until Sen. Rubio reaches his decision, Carlos is a candidate for the United States Senate."
Rubio doesn't have much time left to make a decision. The qualifying period officially opens at noon on Monday, and runs for a week. If he gets in, Lopez-Cantera has already said he won't run.
His decision could also have an impact on Rep. Ron DeSantis' future. DeSantis, a Ponte Verde Beach Republican, said Rubio's indecision has made it difficult for candidates. DeSantis told radio host Hugh Hewitt this week that he hopes Rubio makes his decision quickly so others can respond.
Two candidates who likely won't be leaving the race — Carlos Beruff and Todd Wilcox. Both have said they will continue to run regardless of Rubio's decision.
The deadline to qualify for the U.S. Senate seat is noon on June 24.