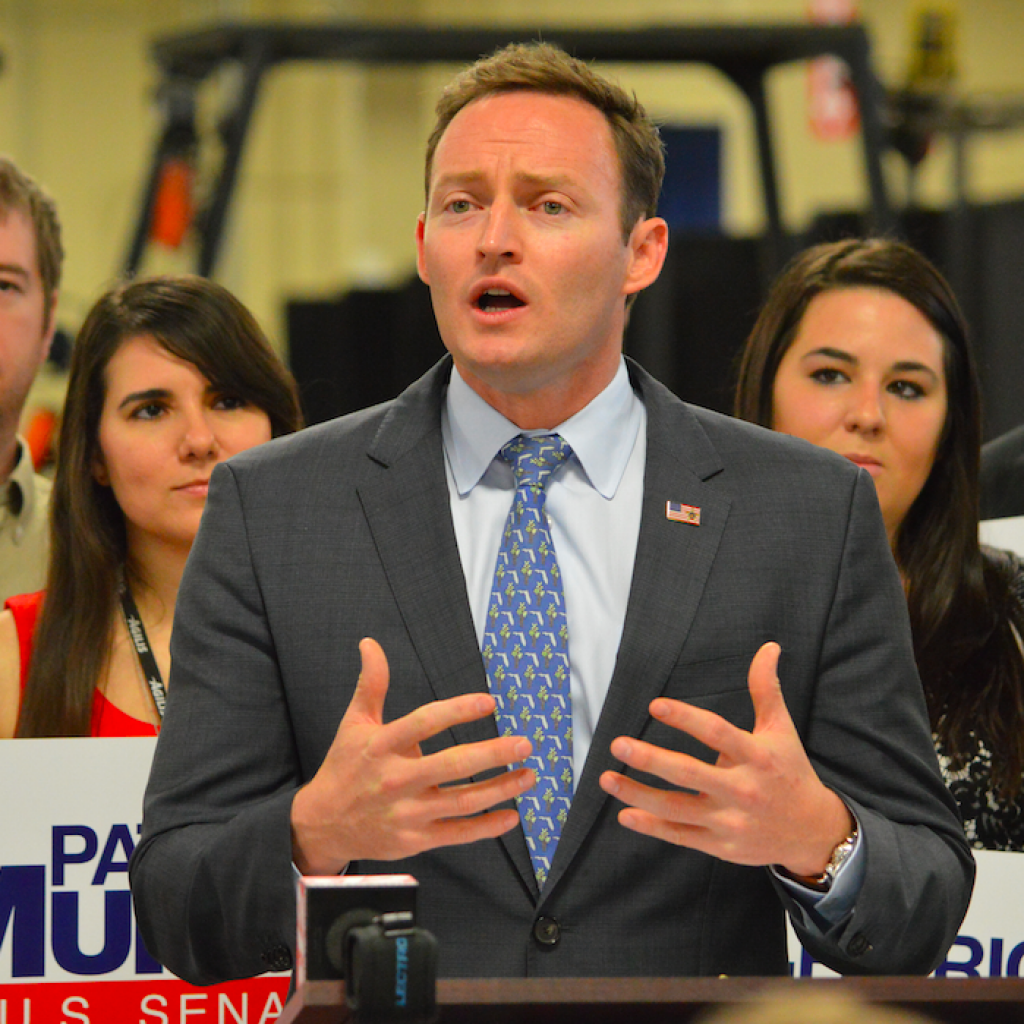 Patrick Murphy and Alan Grayson are reacting to the news that Marco Rubio intends to run for re-election to his U.S. Senate seat.
"Marco Rubio abandoned his constituents, and now he's treating them like a consolation prize. Unlike Marco Rubio, I love working hard every single day for the people of Florida," Murphy said early Wednesday. "From missing the most votes of any Florida Senator in nearly 50 years, to seeking to ban abortion even in cases of rape or incest, to repeatedly voting against closing the terrorist gun loophole, Rubio is proving he is only out for himself."
David Damron, a spokesman for Grayson's Senate campaign, said, "While Rep. Grayson is busy passing good, progressive legislation, he welcomes the chance to beat basically two Do Nothing Republicans in Patrick Murphy and No Show Marco this fall. But it's shameful that Marco is trying to use the Orlando tragedy to further his 2020 presidential ambitions from a Senate seat that he's barely sat in. Floridians will see through it. The Trump-Rubio ticket will fail."
The Washington Post reported early Wednesday Rubio would announce his decision sometime Wednesday, anonymously quoting three people familiar with Rubio's thinking.
The Democratic Senate Campaign Committee, which has already endorsed Murphy in the race, blasted Rubio's decision.
DSCC Communications Director Sadie Weiner said in a statement:
"Sen. Rubio simply couldn't be bothered to show up for work, and when he asked Florida voters for a promotion in the presidential primary, they swiftly shut him down and handed him a nearly 20-point loss to Donald Trump. That's the same Donald Trump who Rubio called a "con artist" who couldn't be trusted with the nuclear codes who he has now heartily endorsed and will be forced to run alongside. Unfortunately for Florida voters, when Marco Rubio did decide to show up for work, he voted to turn Medicare into a voucher program, defund critical women's health services, and keep open a loophole that allows terrorists to purchase guns. Now, he is cravenly using the deadliest mass shooting in American history as the springboard to go back on his word and further his political career. They said it couldn't be done, but Marco Rubio's actions, words and votes reveal one of the more self-serving Washington politicians who has always put his political career above the people he represents."
The Democratic Party opposition group American Bridge immediately linked Rubio to Donald Trump, saying, "With reports confirming that Marco Rubio will run to retain his Florida Senate seat, Donald Trump must be ecstatic. Rubio quickly supported Trump despite their personal and petty sniping in the GOP primary, so the two will make a fine pair on the Florida ticket — if Rubio can even get through the messy Republican primary." They then linked to a Trump tweet calling on Rubio to run late last month.
A poll released by Quinnipiac University Wednesday shows Rubio would immediately become the front-runner in the race this fall against either Murphy or Congressman Alan Grayson, the other major Democrat in the race. The poll showed that Rubio leads Murphy, 47 percent to 40 percent, and leads Grayson, 48 percent to 40 percent.
That same poll also shows Murphy and/or Grayson defeating every other Republican in the race, which right now includes Congressman Ron DeSantis, Lt. Gov. Carlos Lopez-Cantera, Manatee County developer Carlos Beruff, and Orlando businessman and former combat veteran Todd Wilcox. 
Beruff responded: "This isn't Marco Rubio's seat; this is Florida's seat. The power brokers in Washington think they can control this race.  They think they can tell the voters of Florida who their candidates are. But the voters of Florida will not obey them. Like Marco Rubio in 2010, I'm not going to back down from the Washington establishment. They are the problem, not the solution."
Lopez-Cantera has indicated he would drop out of the race if Rubio were to re-enter the contest, something Pinellas County Congressman David Jolly did last week.