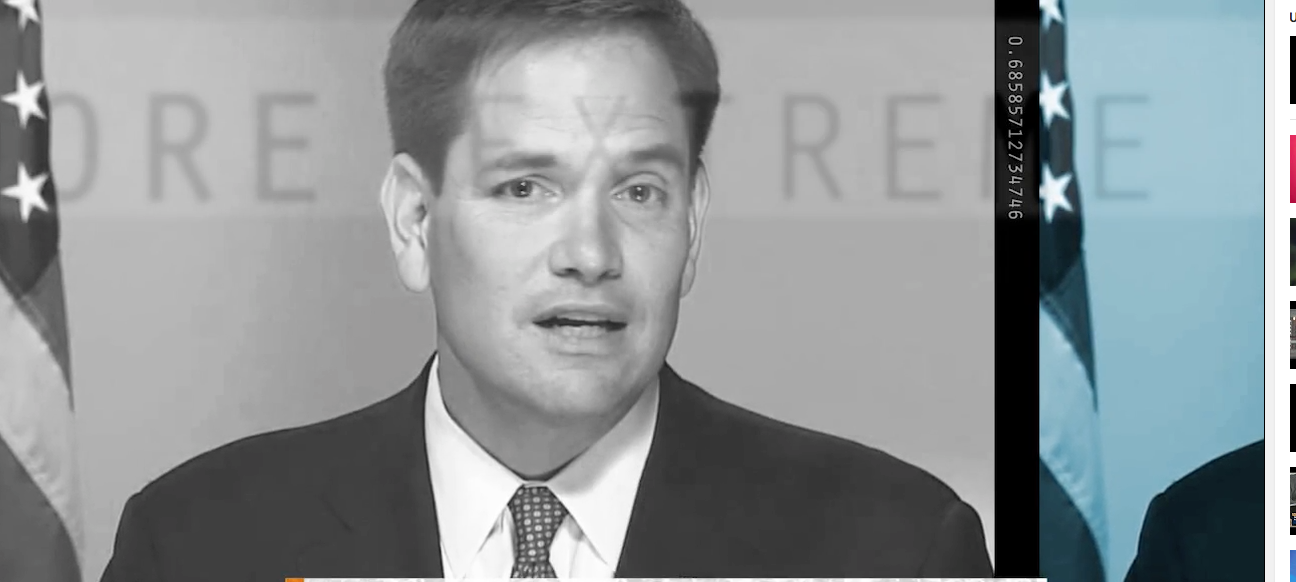 During his ultimately unsuccessful presidential campaign, Marco Rubio went further than most Republicans ever have when he said he would deny abortion to women who are survivors of rape and incest.
Such a stance was considered outside mainstream sensibilities, and the pro-choice group NARAL Pro-Choice began airing TV ads against Rubio following the New Hampshire primary on that issue.
Now with the Florida senator announcing Wednesday he will run for re-election to his U.S. Senate seat, the group says they will begin airing that same 30-second TV ad in the Sunshine State, beginning later this week.
"Rubio would deny the choice of an abortion to all Americans, even those who are survivors of rape and incest," said Sasha Bruce, senior vice president for campaigns and strategy at NARAL. "While Rubio may try to portray himself as some sort of new generation of Republican, his position on abortion is from the Dark Ages and is far more extreme than even many of his Republican colleagues. While Rubio's record is thin, his priorities of rolling back reproductive freedoms are crystal clear. And those priorities are wrong for Florida and the nation."
Rubio was attacked by some of his fellow Republicans running for president for his abortion stance during the campaign.
"Politically, it's a tough sell to tell a pro-life mother — had her daughter been raped — that she would just have to accept that as a sad fact," Jeb Bush told CNN last February. "This is not an easy decision, but Marco will have to explain that position."
"I'm very pro-life, that's a sensitive issue, but I think in a general election that will be a hard sell," said South Carolina Sen. Lindsey Graham.
Watch the ad below: