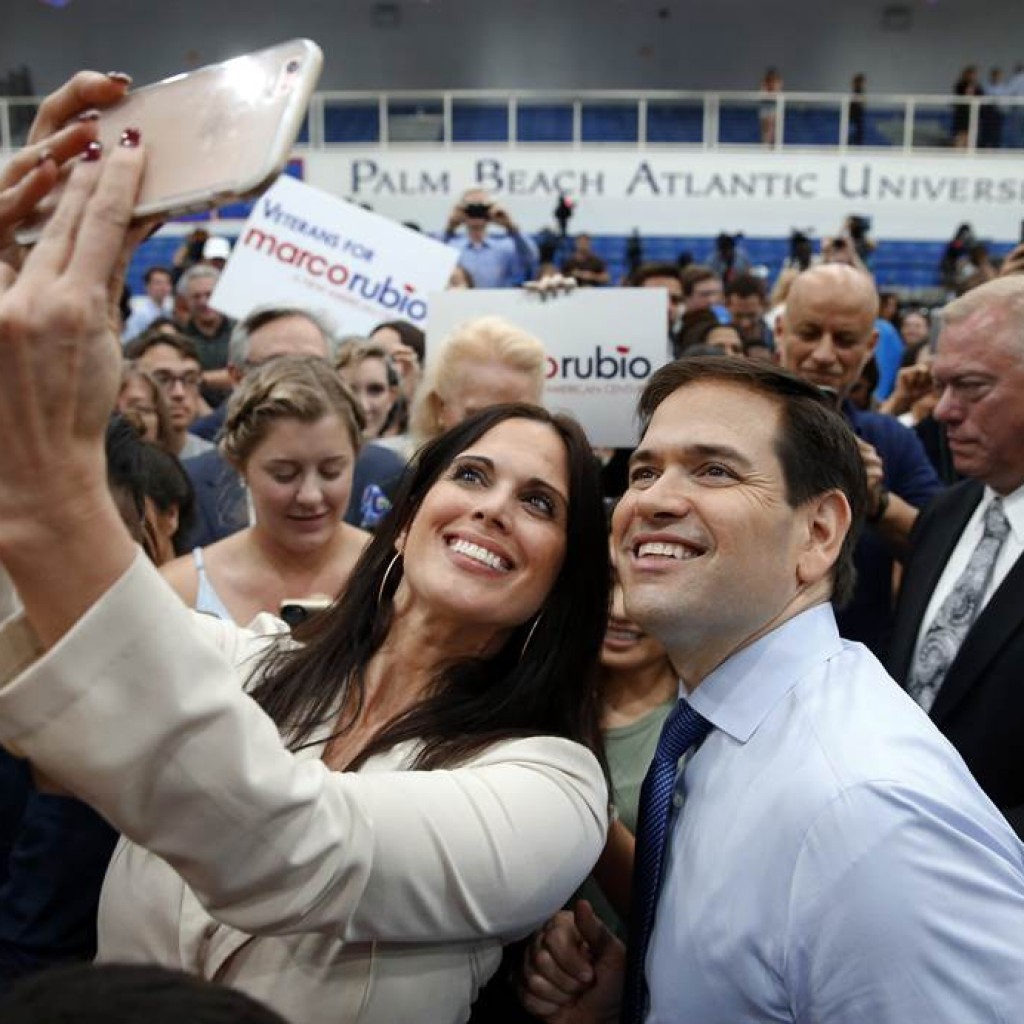 Marco Rubio told supporters he needs their help to make sure his 2016 re-election bid is successful.
The Miami Republican announced Wednesday he was running for re-election to the U.S. Senate. In a statement announcing his decision, Rubio said the Senate will play an important role in the coming years "as a check and balance on the excesses of a president."
"Control of the Senate may very well come down to the race in Florida. That means the future of the Supreme Court will be determined by the Florida Senate seat. It means the future of the disastrous Iran nuclear deal will be determined by the Florida Senate seat," he said in the statement. "It means the direction of our country's fiscal and economic policies will be determined by this Senate seat. The stakes for our nation could not be higher."
Rubio reiterated that message on a call with supporters Wednesday afternoon. He said when his presidential bid came to an end, he was committed to the decision not to run again. But when his friend, Lt. Gov. Carlos Lopez-Cantera, asked him to consider another run, Rubio said he would think about it.
Rubio said he spent the weekend with his family discussing the possibility, and told supporters he has "always been in public service for the desire to make a difference."
Rubio acknowledged the race will be difficult, and said it will likely be an expensive proposition. Rubio encouraged supporters to donate, telling them he can't do it without their help.
The late entry into the race means Rubio about two months to build his campaign infrastructure and raise a substantial amount of campaign cash.
The race is expected to be an expensive one. Earlier this week, the Tampa Bay Times reported Carlos Beruff told campaign staff he was prepared to put another $10 million to $15 million into the race. The newspaper reported Beruff has already spent more than $4 million of his own money on the race.
Beruff and Orlando Republican Todd Wilcox both said they plan to continue their Senate bid, despite Rubio's decision to run again. Three other Republicans — Lopez-Cantera, Rep. David Jolly, and Rep. Ron DeSantis — have dropped their Senate bids.
Rubio told supporters believes if he wins, Republicans will retain their Senate majority. He also said he plans to spend time on the campaign trail rallying support from Floridians.
The Republican primary is Aug. 30.