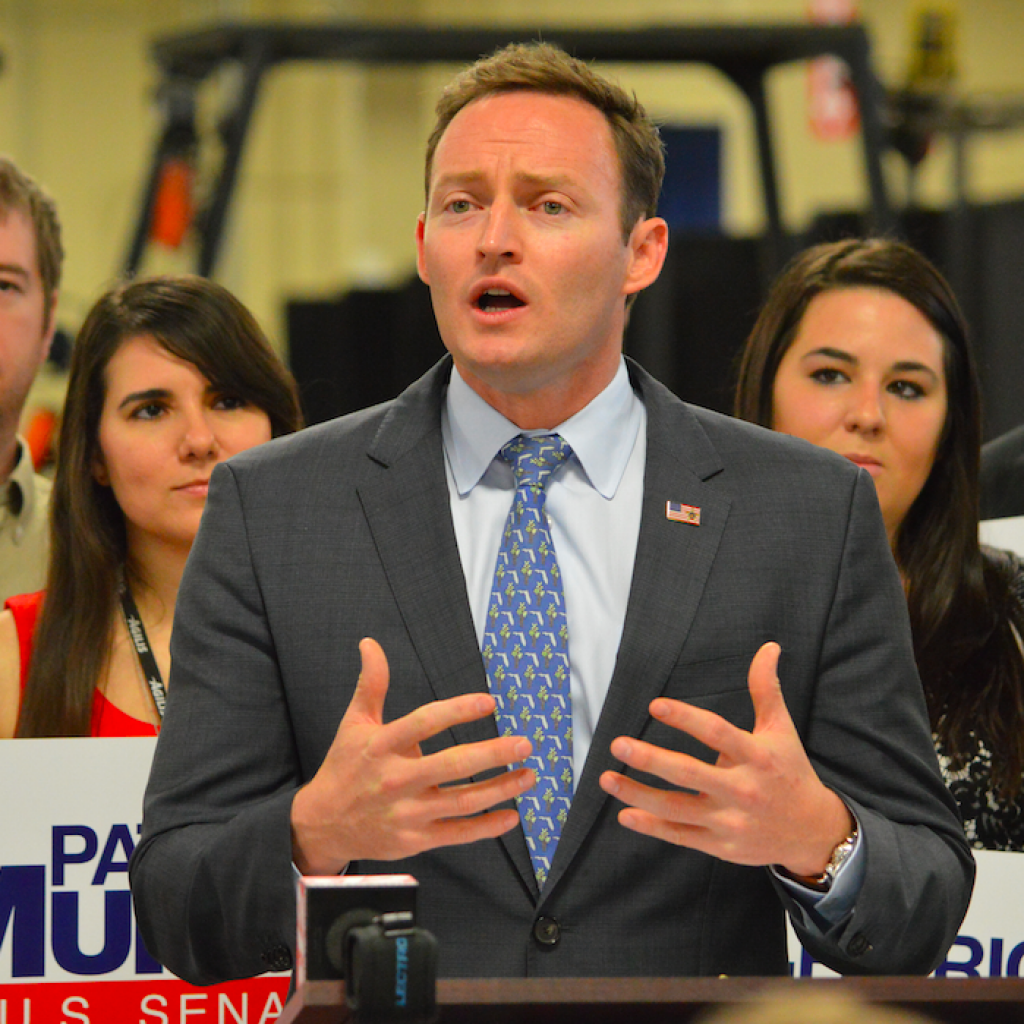 Treasure Coast Congressman and U.S. Senate Democratic candidate Patrick Murphy says Floridians should think long and hard about Marco Rubio's decision to run now for re-election for his U.S. Senate seat, a seat that Rubio insisted he would never run for again over the past year-and-half.
"Who does he think he is that all of a sudden Floridians are going to accept him back after he's told them how much he doesn't like the job?," Murphy asked reporters on a conference call on Wednesday, saying that any employer in the private sector would surely be hesitant at a minimum to rehire an employee who had verbally trashed the place he had worked for over the past year.
PolitiFact listed a series of comments that the Florida GOP Senator has made over the past year on Wednesday, all of them capturing some variation of Rubio saying that he'd either be president next year — or become a private citizen once again — but definitely not a Senator.
In some publications it's been reported that Rubio won't commit to serving the completion of another six-year term if elected again this fall, allowing himself the opportunity to take another shot at the presidency if Donald Trump doesn't take the White House. Congressman Murphy said such an attitude was "unacceptable."
"Think about this — he won't even admit that he'll do a full term," Murphy said. "The arrogance of that is shocking to me."
Recent polls show that while Murphy and his main Democratic Senate opponent, Congressman Alan Grayson, had steady leads over every Republican that had been in the race, both fall short of defeating Rubio this fall, which is perhaps why both Murphy and the Democratic Senate Campaign Committee were relentless in their attacks on Rubio on Wednesday.
"Senator Rubio thinks the Senate can't get things done," said Murphy. "He said 'we're not going to fix America with senators and congressmen. He said, 'I'm missing votes because I'm leaving the Senate.' You know Senator, I just gotta tell you, I think Floridians expect better."
Murphy participated in the conference call after spending time with his Democratic colleagues in a sit-in on the House floor, demanding that Speaker Paul Ryan allow votes on gun-control measures to be voted on by the entire caucus.
While Murphy was busy lambasting Rubio today, there is no guarantee that the two will match up in a one-on-one general election battle for the Senate come November. According to According to a new Targeted Persuasion survey, 30 percent of likely Democratic primary voters said they planned to vote for Alan Grayson in the Aug. 30 primary. Twenty-seven percent of voters polled stated that they supported Murphy; while 5 percent said they planned to vote for Pam Keith.
Murphy said without much enthusiasm at the end of the call that if Grayson were to defeat him in the Aug. 30 primary, he would support him in the general election. But Murphy said that Grayson had "disqualified" himself from the race, referring to Grayson's once offshore hedge fund.
In April, the Office of Congressional Ethics released a report recommending that a House committee keep investigating Grayson. He's been accused him of improperly managing a hedge fund, not disclosing all his finances and conducting business deals with the federal government that would be a conflict of interest. Grayson has downplayed the investigation, and has suggested that the entire issue has been resolved.
With today's announcement, the GOP senate field has been reduced to three people. In addition to Rubio, only Bradenton developer Carlos Beruff and Orlando businessman Todd Wilcox remain in the race. Lieutenant Governor Carlos Lopez-Cantera and Congressman Ron DeSantis dropped out of the race, following Congressman David Jolly, who announced he would run for re-election for his current congressional seat last Friday, anticipating Rubio's announcement