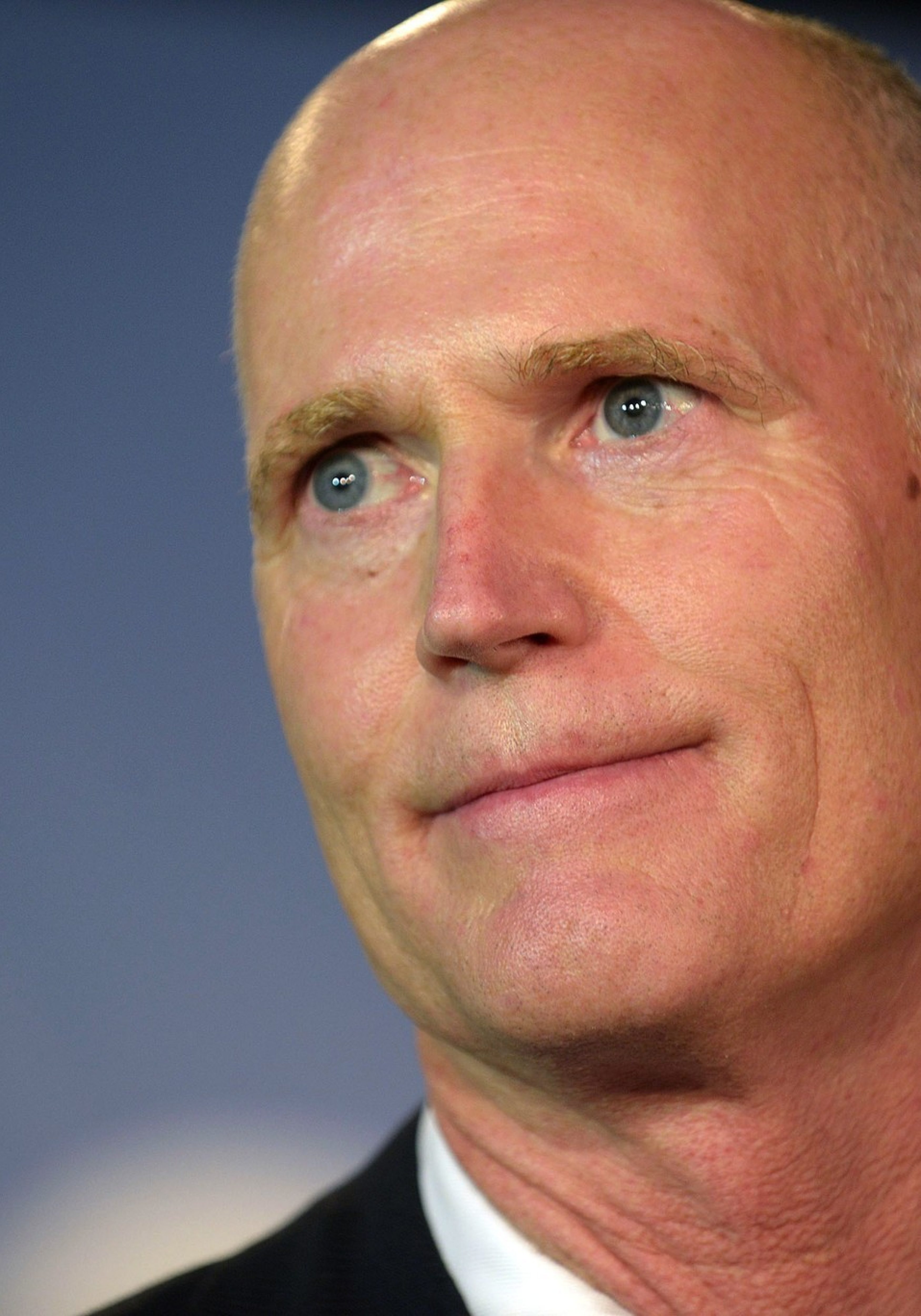 Don't look for Rick Scott to throw his support his support behind Marco Rubio anytime soon.
In a statement Thursday, Scott said Floridians deserve the opportunity to consider Carlos Beruff's candidacy alongside Rubio's.
"Carlos Beruff is a good friend of mine, a businessman and an outsider to politics. The voters of Florida deserve the opportunity to consider his candidacy alongside Sen. Rubio and make their own decision," said Scott in a statement posted to his Facebook page Thursday morning. "The opinions of the political class in Washington are not relevant to the voters of Florida. Florida Republicans will pick the nominee on their own."
Scott compared the 2016 Republican Senate primary to his 2010 gubernatorial primary. Scott was a political newcomer at the time, and was up against Republican Bill McCollum, who had the support of many top Republicans.
"When I ran for office in 2010, I was a political outsider and the entire Republican establishment was against me. They already had their hand-picked candidate, and it wasn't me," he said in his statement. "But, the voters of Florida spoke and I was elected governor."
Rubio announced Wednesday he was running for re-election, reversing a previous pledge to return to private life at the end of his term. His decision narrowed the Republican field, with Beruff and Republican Todd Wilcox deciding to stay in the race.
Beruff has assembled a team of Scott veterans. POLITICO Florida reported last week that Melissa Sellers, Scott's former chief of staff, was recently hired as a consultant for the campaign. Sellers ran Scott's successful 2014 re-election campaign.
Several other former members of Scott's political team, including Curt Anderson and Chris Hartline, are working on Beruff's campaign.
Beruff has said he would put millions of his own money into the race. The Tampa Bay Times reported earlier this week that Beruff told campaign staff he was prepared to put another $10 million to $15 million of his own money into the race.
The Republican primary is Aug. 30.