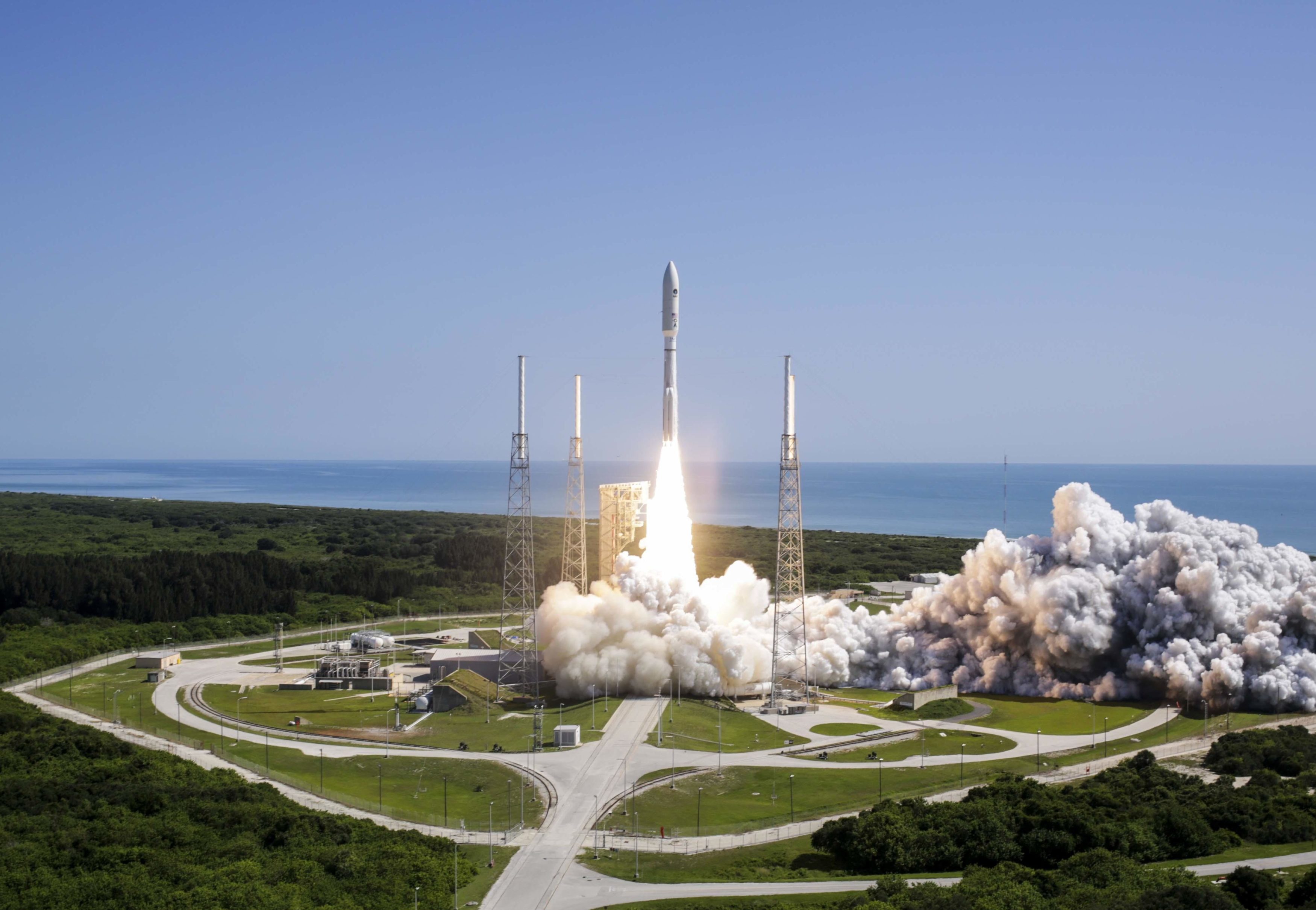 An Atlas V rocket blasted off into a beautiful Florida summer sky Friday morning, lifting a Navy communications satellite into orbit.
The United Launch Alliance rocket lifted off from Cape Canaveral Air Force Station at the first chance in its launch window, at 10:30 a.m.
The Atlas V successfully delivered the U.S. Navy's Fifth Mobile User Objective System (MUOS-5) satellite into orbit, ULA announced late Friday morning.
It was ULA's first launch of an Atlas V since a glitch occurred on an April blastoff that carried Orbital ATK's Cygnus capsule into space on an International Space Station resupply run. That rocket's first-stage engine cut off six seconds early, though ULA was able to overcome that glitch with a longer burn on the second stage engine — and the mission was a success.
But the anomaly delayed this launch from March 29 and again from May 12 and had left up in the air all other Atlas V launches until engineers could figure out and address the glitch. ULA fixed the problem.