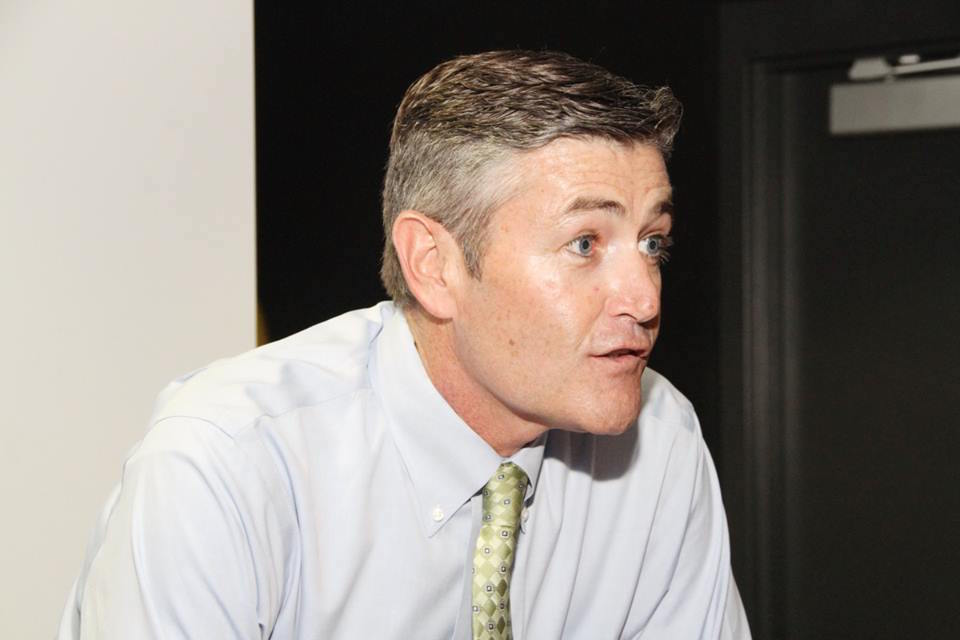 A state Senate hopeful plead guilty to reckless endangerment when he was in his 20s, but said he doesn't think the decades-old incident should be a factor in his campaign.
Jason Maughan, a Sanibel Island Republican and candidate in Senate District 27, was charged in 1995 with reckless endangerment in the first degree and malicious mischief in the second degree, both felonies, in a Washington court. Prosecutors later added assault and perjury charges.
The charges stemmed from a June 1995 incident involving Maughan. According to court documents obtained by FloridaPolitics.com, prosecutors said Maughan shot out the window of a vehicle parked on the side of the road. The vehicle was occupied, but Maughan said he didn't realize that at the time.
Maughan said he was driving to Spokane when he aimed his gun, equipped with a laser sight, at a vehicle parked on the side of the road. He said he thought the vehicle was abandoned, and wanted to see if he could see the laser of the side of the vehicle. That's when, he said, the gun went off.
"I had a heart attack and I took off," he said. "I should have stopped and called the cops."
One person was injured in the shooting. Law enforcement officers initially charged him with felony reckless endangerment and malicious mischief. Prosecutors also charged him with assault, and that charge appears to be added because the shooting caused bodily harm.
A few months later, a perjury charge was added. Prosecutors said Maughan lied on an affidavit, saying he indicated he wasn't married and didn't have a source of income, when he was married. But Maughan said he filed out the form based on information that was true at the time of his arrest, and he was married several months after the incident.
According to a June 8 Fox 4 report, all of the charges were dropped and Maughan "sued for wrongful prosecution and won a six figure settlement." However, court records indicate only the perjury and assault charges were dropped, and Maughan eventually accepted a plea deal for reduced charges.
Records show he was sentenced to 45 days in jail, with 43 days suspended. He was ordered to pay $1,127 in fines.
But that wasn't the end of the line for Maughan. Federal court records show he sued Adams County prosecutor David Sandhaus over the perjury charge in 1999. The case was settled in 2000, and Maughan was awarded a $120,000 judgement against Sandhaus.
"I was embarrassed I put myself in the situation, but I ended up being a victim in the situation," said Maughan, now a Sanibel Island attorney.
Maughan said the past should remain just that. He said he has been vetted over the years, including by The Florida Bar, which cleared him to practice law in Florida.
The Florida Bar lists Maughan as a member in good standing. He was admitted to the bar in April 2000, and the Florida Bar lists no disciplinary history in the past 10 years.
"One of the challenges for me is I disagree with political assaults on people personally," he said. "All it does is play into never talking about the issues."
And the issues — particularly the region's water woes — are why Maughan says he got into the race in the first place. A native of Ireland, Maughan's family moved to Southwest Florida when he was in high school.
An avid outdoorsman, he said he was concerned when he saw more water being released from Lake Okeechobee into the Caloosahatchee River. His concern grew as he began looking at who was donating to Southwest Florida lawmakers, and realized many received donations from special interest groups.
"This is something we can do together, (and) together we can bring attention to this," said Maughan. "(The area needs) one voice out of 40 that says we're mad as heck down here and we're not going to take it anymore and someone has to help us."
Maughan will face Sen. Lizbeth Benacquisto in the Aug. 30 Republican primary. The Fort Myers Republican has served in the Florida Senate since 2010, including a two-year stint as the majority leader.
State records show Dakota Austin Eads of Cape Coral qualified as a write-in candidate for the Senate District 27 seat. Eads' entry into the race closes off the primary to only registered Republicans.