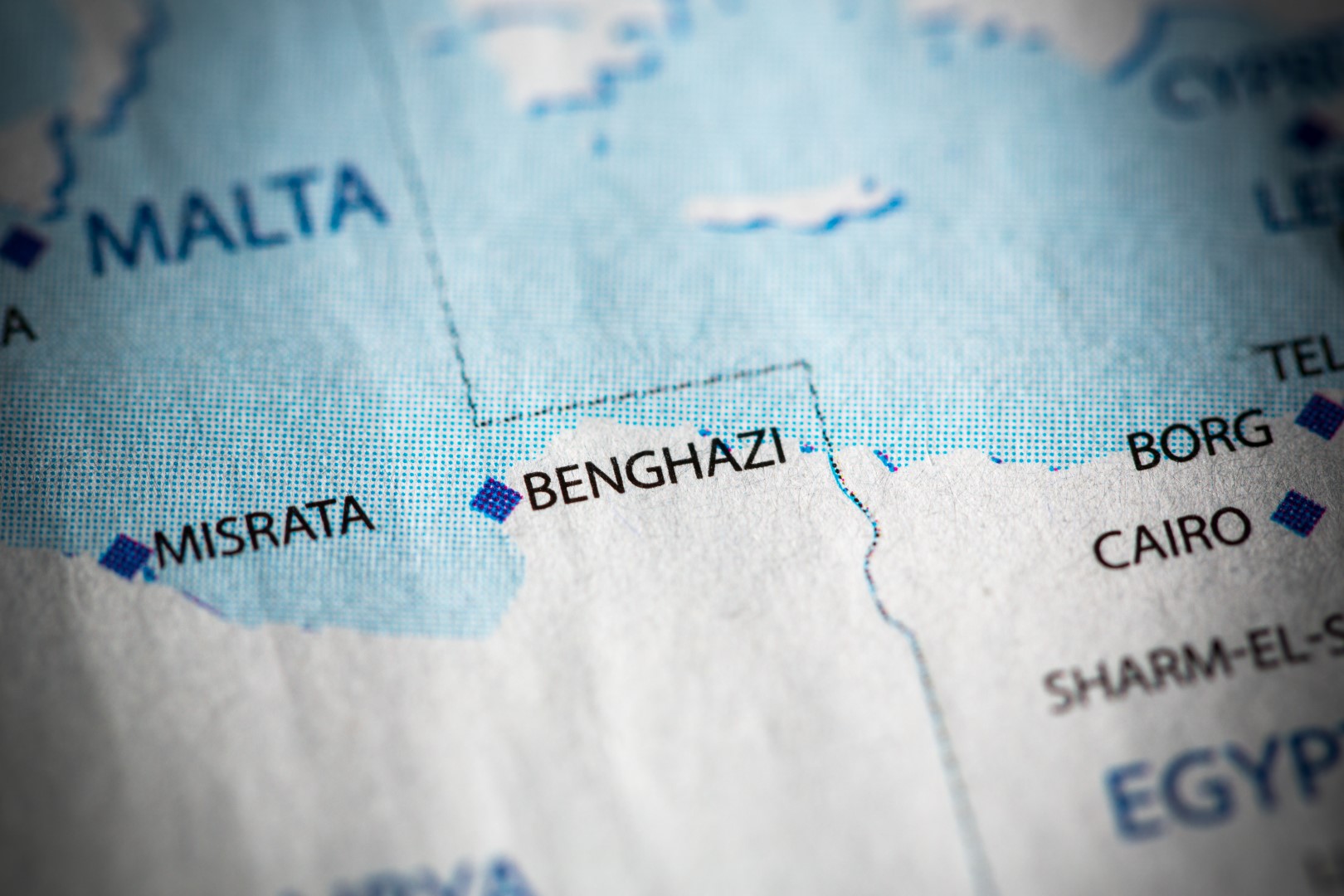 And so, once more — perhaps for the last time — into the Benghazi breach.
The House Select Committee on Benghazi released its findings on the debacle Tuesday, and it is sobering.
Add the blistering sidebar by GOP Congressmen Mike Pompeo (Kansas) and Jim Jordan (Ohio) and you have the completest possible portrait of what many Americans have suspected all along: The Obama administration failed at every step of the sorry way: before, during and, almost most damnably, after, the murder of Ambassador Chris Stevens and three other Americans, Information Officer Sean Smith, and CIA operatives Glen Doherty and Tyrone Woods, both former Navy SEALs.
Never mind the Democrats' dissent, which was largely off-target and shot through with the same political preoccupations that characterized the massacre and cover-up in the first place. The babble unleashed by the minority includes 23 mentions of Donald Trump.
Seriously?
Predictably, apologists for President Obama and Hillary Clinton claim, as usual, there's nothing new here. And because there isn't, and because what we already knew wasn't enough to shame anybody into quitting — evidently, England losing a soccer match to Iceland is a bigger scandal than dithering while four Americans doing the nation's business are massacred, then explaining it with an ugly, convenient lie — it's time to moveondotorg.
Yes, HRC would love us to ignore her role in the butchery carried out by Muslim radicals (none of whom have been caught, by the way, despite administration vows), because her tenure as Secretary of State is among the résumé box-tickers supporters claim makes her the most qualified seeker of the presidency, like, ever.
Not that Obama and, especially, Clinton apologists — whose chips are very much on the table — have any interest in conceding so much as that first jot or tittle. For them, it's enough to trot out the familiar "no smoking gun" theory of jurisprudence, which in itself is a distortion.
Instead, Chair Trey Gowdy's committee lays out a weighty, compelling brief of evidence, laced with more than enough new information to inform a verdict beyond a reasonable doubt.
What's new? Tons.
Secretary of Defense Leon Panetta ordered a vigorous response to the first report, Obama agreed, and eight hours later not a single piece of equipment had budged. Hours passed while advisors agonized over whether Libyan officials had to give permission – as if Libya had a real, functioning government after the Clinton-approved deposing of Muammar Gaddafi.
A fast-response anti-terror team sat in a plane in Rota, Spain, for three hours awaiting a "go" order.
Wait. There's more. The Vice Chair of the Joint Chiefs of Staff, who ordinarily would be at a meeting about deploying assets, was sent home to host a dinner party. But that's OK, because the vice chair's absence reflected the state of our readiness: None of the relevant military forces cleared for action on schedule. But that's also OK, because we couldn't possibly have rallied a response in time to make a difference. Oh, wait. Now we hear it.
Then there's this: Who came to the Americans' rescue? You would think maybe the militias the CIA and State Department had been cultivating for the previous 18 months, right? But you would be wrong.
Instead, the Libyans comprising the cavalry that escorted our people from the CIA Annex to the safety of the Benghazi airport were former Gaddafi loyalists chased from power in the Obama-Clinton Libyan revolution/coup.
There's also a fresh timeline of what eyewitnesses were telling the White House (it was a planned attack) and what the administration was telling the American people (video, spontaneous), laying out the lie in black and white.
All new. All fascinating. All appalling.
But Hillary Clinton says we need to get over it. White House spokesman Josh Earnest says we need to get over it.
And State Department spokesman Mark Toner says, while we need diplomats to sometimes lean into harm's way, "We do our best to protect them." We know this is a lie. And if the report reveals, as Toner says, nothing new, we've known the lie for years.
State did far less than its best. It dropped Chris Stevens and his small team into a hissing pit of well-armed vipers and, with the president's no-boot-on-the-ground mantra guiding every security decision, turned deaf ears to our ambassador's pleas.
Not because of cuts to State's budget — that nonsense has been thoroughly debunked — but because the White House seemed more concerned with thwarting a Mitt Romney surge than Libyan insurgents.
On this, Gowdy's richly informed knowledge of Stevens' final hours smoldered with righteous anger at Tuesday's media event. What was the ambassador's state if mind? Based on his diary and email trail, Gowdy said, he was focused solely on staying alive.
Why did Stevens understand the peril and those he trusted for his security did not? The report is abundantly clear on that, too.
The Obama administration and the Obama re-election campaign were one, and the collective had a narrative to push: Bin Laden's dead, al-Qaida is on the run, our strategy is paying off, blah-blah-blah.
All you need to know is who briefed the hapless, shameless and cheerfully malleable Susan Rice — at the time ambassador to the U.N., and never before in the Benghazi loop — in advance of her marathon five appearances on Sunday shows following the slaughter: campaign manager David Plouffe, plus deputy national security adviser Benjamin Rhodes, who gained infamy a few years later by telling the truth about reporters: They don't know anything.
Many of them will prove Rhodes' theory again in the wake of this latest, maybe last, Benghazi debriefing.
Nothing new to see here? Only for the willfully blind.
___
Recovering sports columnist and former Tampa Tribune columnist Tom Jackson argues on behalf of thoughtful conservative principles as our best path forward. Fan of the Beach Boys, pulled-pork barbecue and days misspent at golf, Tom lives in New Tampa with his wife, two children and two yappy middle-aged dogs.