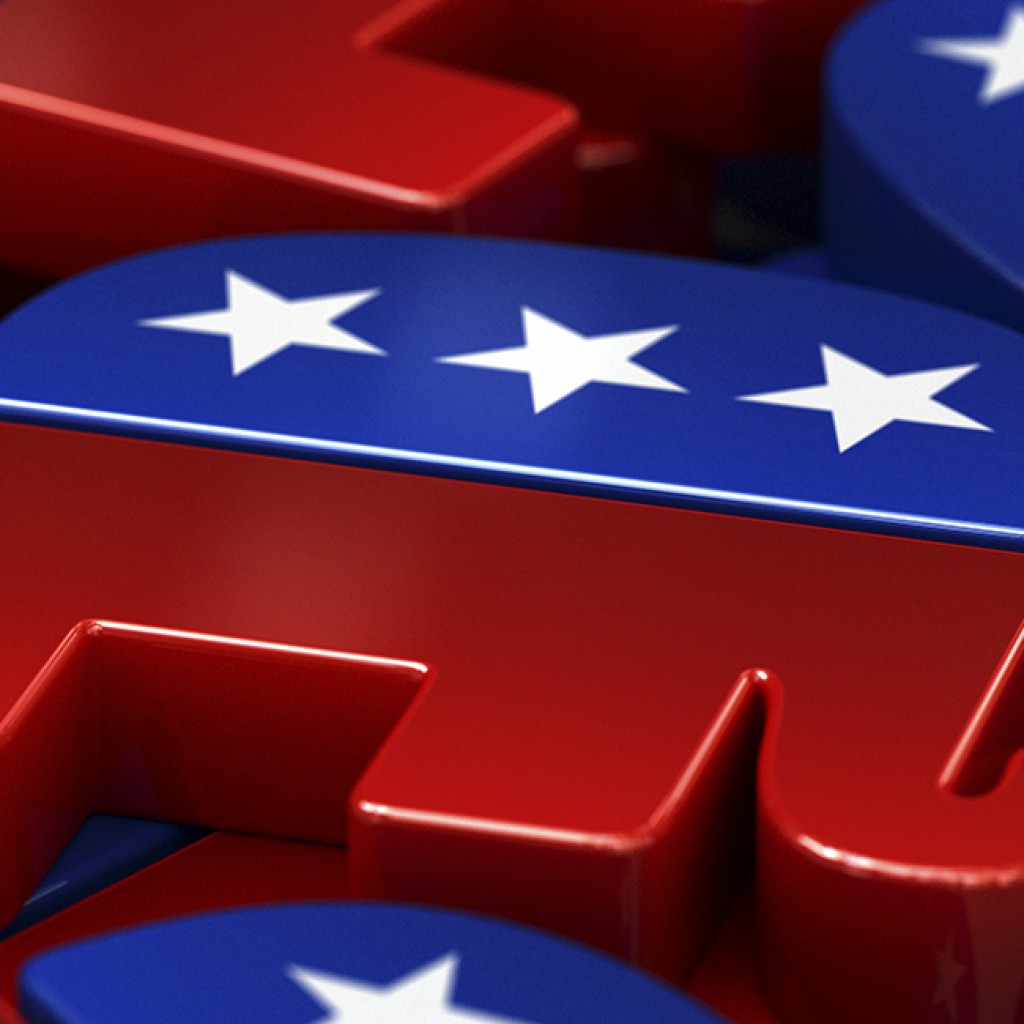 Southwest Florida needs a conservative voice in Congress.
That was the message three Republicans running in Florida's 19th Congressional District sent during a forum hosted by the Women's Republican Club of Naples Federated and the Collier Republican Club on Thursday.
Three Republicans — Dan Bongino, Chauncey Goss and Francis Rooney — are vying to replace Curt Clawson in the U.S. House of Representatives. Clawson announced last month he wasn't running for re-election, saying he wanted to spend more time at home with his ailing father.
The open seat marks the fourth times since 2012 voters will head to the polls to elect a new congressman, a fact that wasn't lost on the event's moderator.
"Most people can't get rid of their congressman," joked Scott Lepore, the president of the Collier Republican Club. "We can't keep one."
Clawson was first elected in a 2014 special election. The Bonita Springs Republican replaced Trey Radel, who resigned earlier that year following a drug scandal. Radel, a Fort Myers Republican and conservative talk radio host, was elected in 2012 to replace Connie Mack.
Goss, who ran for the seat in 2012 and came in second behind Radel, said Southwest Florida needs a representative who knows the area and is prepared to faithfully represent it.
The Sanibel Island Republican is the son of former CIA Director Porter Goss, who represented the area in the U.S. House. The younger Goss said he grew up in Southwest Florida, and said Collier and Lee county residents should want to elect someone who will "hold in this seat."
"Southwest Florida has been home for almost 50 years. My opponents have both said they want to run for the U.S. Senate, but I don't," said Goss. "We have to want people who will hold in this seat. We need excellent representation in Florida."
Rooney was believed to be considering a U.S. Senate run in 2016, but ultimately decided not to run for the seat. At the time, he said the political environment wasn't right for him.
On Thursday, Rooney said he was approached by many community members about running. He said he was never a candidate, and feels he can serve his community in the U.S. House.
Bongino also considered entering the U.S. Senate race, but ultimately decided against a run. Bongino, who ran for Senate in 2012 in Maryland, backed Ron DeSantis in his U.S. Senate bid. DeSantis dropped out last week after Marco Rubio announced he was running for re-election.
All three men said one of their top priorities if they were elected would be to focus on the environment. Goss said the water has long been something he is passionate about, and said the problems Southwest Florida is seeing aren't new.
"This has been around for a long time and we haven't done anything about it," he said. "That's what really frosts me."
An avid boater, Rooney said he raised his children on the water and said he agrees water should be a top priority. Rooney said Gov. Rick Scott and the Florida Legislature have taken steps to start cleaning up the water, but said more needs to be done. He also said the environment and economy go hand-in-hand.
"We need the environment for our quality of life and we need the environment for our economy," he said.
Bongino said it was "clear as day" Lake Okeechobee has become an environmental calamity, and said lawmakers need to step up to make sure Southwest Florida's water is pristine.
"We have to fix it," he said.
The three men also said the improving the economy, repealing and replacing the Affordable Care Act, often called Obamacare, and keeping America safe were top priorities.
The idea of safety was a focal point of the forum, with Bongino and Rooney spending a considerable amount of time in their opening statements touching on the issue.
Bongino, a former Secret Service agent, said the flag — and the ideas it represents — is under attack, and Americans need to stand up and fight for it.
"We have a group of people in charge that think America is the problem," he said. "It is time for us to stand tall, to stand proud, and to never compromise. This election is our chance to turn this ship around."
Rooney said the nation's freedoms are at risk, and lawmakers need to take action to make sure the country is safe. It also needs to maintain its position, he said, as a world leader.
"Our freedoms are at risk," he said. "We need to take back our country. We need to have our enemies fear us."
There were few fireworks during the hour-long forum, but Bongino, a recent transplant to the area, did criticize event organizers for asking a "gotcha" question in the final round.
The question: "Given your recent relocation to our area, can you name the incorporated cities in CD 19?"
"Let me be honest with you, I really don't appreciate gotcha questions," he said, before mentioning Marco Island and Everglades City. Marco Island is located within the congressional district, while Everglades City is in the neighboring 25th Congressional District.
"Folks, I just moved here. I'm not hiding that fact from anyone. But I'm not an outsider to conservatism at all," he continued. "I get it. It's a perfectly reasonable question. Not the gotcha one, but why are you here? The answer is to fight for conservative values. I'm sorry to say, but I think I'm the only strong conservative in the race that will not waver in our principles."
Goss agreed with Bongino that question wasn't a fair one.
"I'm running as the guy who knows you, who knows the area," he told the crowd. "Yeah, I think that was a gotcha question asking you to name all the cities. I don't think that's fair, to be honest. I think I can do it, but I'm not going to (because) they keep adding more and more."
Florida's 19th Congressional District includes most of Lee County and coastal Collier County, and is a solidly Republican district. The primary is Aug. 30.