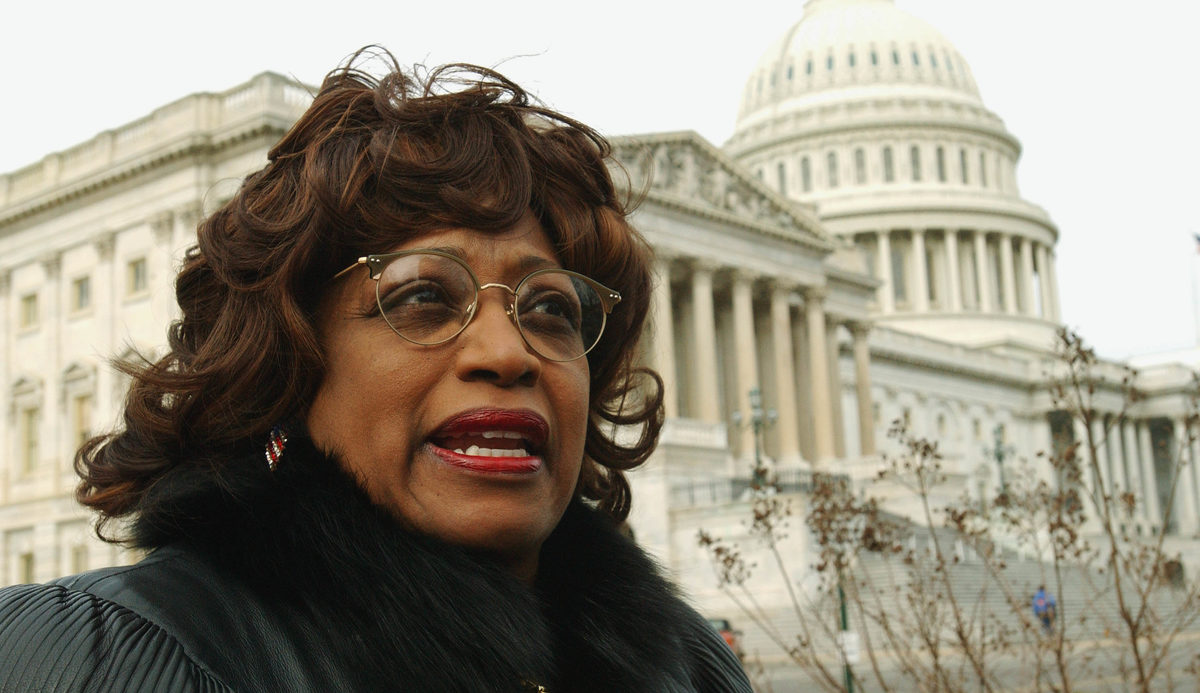 At 1 p.m. Friday, Corrine Brown began fighting for her political life in Federal Courtroom 5-D.
The congresswoman from Florida's 5th Congressional District, along with Chief of Staff Elias Simmons, face a combined 24 charges, enumerated in a 46-page indictment.
They plead not guilty to all.
Brown faces a possible 357 years in prison and $4.8 million fine if all counts are found valid.
For Simmons, it would be as many as 355 years and $4.75 million, if guilty of all counts.
The estimated restitution for Brown would be $833,000 — plus $63,000 in tax — roughly $897,000. For Simmons, the number would be over $1.2 million.
Brown and Simmons were set at a $50,000 unsecured bond, with travel restricted to the continental U.S. They can't talk to Carla Wiley or Von Alexander — outside the presence of counsel — and they can't apply for new credit.
Bond was set, and enhanced sentencing possible for violation of bonds and forfeiture of security for failure to appear. Bail jumping was also a potential consequence, with a possible 10-year sentence.
If either defendant were convicted of a crime on release, enhanced sentencing is also possible .
But all of that will be the conclusion.
Here's how it went down:
****
Ahead of the hearing, Brown's allies, including Bradford Hall, Sen. Audrey Gibson, and Kim Daniels and Reggie Brown were outside the courtroom, while outside the courthouse, a band of protesters, including Jacksonville activist Denise Hunt, decried the proceedings and the indictment in support of the congresswoman.
All of that was a prelude to the main event: the long-anticipated indictment of Brown, on charges widely reported since the first of the year, when Brown was subpoenaed at Bono's BBQ on Norwood Avenue during a meeting with supporters and allies.
****
The courtroom was packed 15 minutes ahead of the commencement, with Sen. Gibson wondering if a member of the media would give up a seat for a pastor.
That wasn't happening.
****
Wearing a white dress, Brown entered then exited the courtroom, blowing a kiss to someone in the front row on her way out a few minutes after one, before entering again.
And soon enough, the United States v. Corrine Brown began, with Bill Sheppard representing Brown.
The arraignment proceeded, at the defendant's request.
Background questions began for Brown, who verified age and birth date, educational level and other identifying information.
She does see a doctor, for "high blood pressure, sugar, thyroid," and takes various prescribed medicines to remedy her issues.
None of them affect her ability to think clearly, and she has no mental issues, she said.
****
Simmons got the same questions. Like Brown, he has high blood pressure and no mental issues.
Sheppard and his firm then requested a "brief period" — 10 days — to resolve an issue "looming in the background," one unrelated to Brown.
Thus granted, the defendants had their rights read to them, ahead of 23 counts for Brown and 18 for Simmons.
They were offered the opportunity to plead guilty, or not, noting that a unanimous verdict of guilt beyond a reasonable doubt was a precondition of conviction.
A speedy trial, within 70 days, was also voiced.
Brown almost had a question, but then said "no questions."
She had also said she did not see a copy of the indictment.
****
Sheppard noted "we learned more from the media in the last 30 hours than from the court in the year," including the Friday's arraignment and the indictment.
"Rule 6C is not alive and well in the Middle District," said Sheppard, noting Brown couldn't even go home last night because of media.
"My defendant pleads not guilty to each and every count."
***
 The charges, at Sheppard's request, were summarized.
It was noted One Door for Education had had its corporate status rescinded then reinstated, before a brief enumeration of a panoply of charges regarding conspiracy to defraud via the operations discussed in the indictment.
The conflation of Brown's personal and campaign finances with "One Door for Education" activities was laid out by prosecutors, outlining the conspiracy alleged by the feds, aided and abetted by Wiley and Simmons.
Solicitation of funds, misappropriation of funds, misrepresentation … all of these were outlined. Even in summary form, the sequence of events suggested a pattern.
Funds, routinely, flowed from One Door into the accounts of the defendants, and toward expenditures ranging from plane tickets to car repairs.
Conspiracy carries a potential 20-year term in prison, double restitution and a three-year supervised release.
The "aiding and abetting mail fraud charges," meanwhile, in counts two through 17, were similar in substance to the first count. "Wire fraud" constitutes charges nine through 17.
The maximum penalty for all counts: 20 years in federal prison, double restitution and three years of supervised release.
Count 18, a theft of government funds, was Simmons-only. He had secured employment in the House for a family member who did no real work, say prosecutors, receiving $735,000 in gross compensation.
Between 2012 and 2016, Simmons maintained "joint signatory authority" with this person, identified as Person C.
Payments flowed to Simmons from Person C also.
The maximum penalty: 10 years, a $250,000 fine, and three years of supervised release.
Financial disclosure forms were next, via a scheme to conceal material facts related to disclosure; one count each for Brown and Simmons, regarding money from One Door.
These charges carry a five-year/$250,000 maximum, then three years of supervised release.
The next five counts cover Brown and fraudulent tax returns over several years, related to line items related to total income and itemized deductions from 2009 to 2014.
"Corrine Brown did corruptly endeavor" fraud, went the claim.
False donations to charity were among the allegations, including One Door and a church.
False returns, from 2013 to 2015, comprised the other three counts. Underreporting income and over reporting charity were the charges.
Three years, $100,000, and supervised release are the potential penalties for each of the four charges.
The forfeiture provision was next, dealing with property traceable to the alleged ill-gotten gains.
Substitute assets were also a consideration.
****
Brown said she understood all that had been said, and Sheppard pleads "not guilty as to each and every count."
Simmons: the same plea.
Sept. 6 was set for the trial date, at 9 a.m. before Judge Corrigan.
A status conference was set for Aug. 16 at 2:30 p.m.
Discovery will be provided by July 26 at 2 p.m., with a review scheduled for Aug. 5, and a governmental response by Aug. 12.