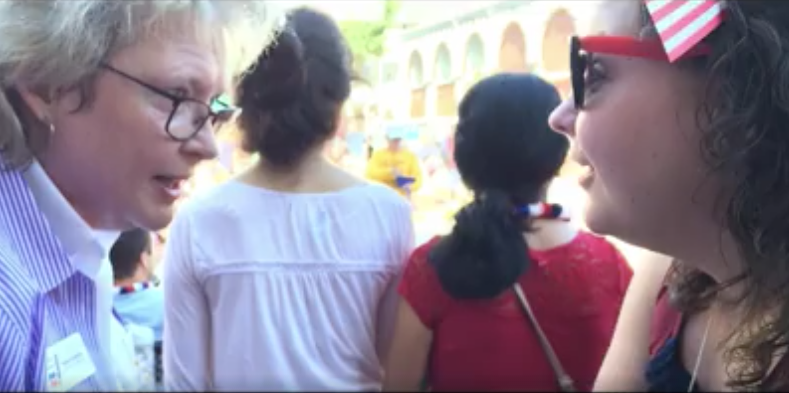 A couple of recent, small and methodologically insignificant polls may be suggesting Democrat Valleri Crabtree's shoe-leather campaign for the nomination in the Kissimmee-based Florida's 9th Congressional District could have an impact against her much-higher-profile and much-better-funded rivals.
First, a straw poll at an Osceola Hispanic Democratic Caucus candidates' event on Sunday had Crabtree finishing a relatively close second to state Sen. Darren Soto of Orlando, who's campaign in the heavily Puerto Rican district has highlighted the fact he could become the first Florida congressman of Puerto Rican descent. Soto got 89 votes, Crabtree, 60; and biomedical researcher Dena Grayson of Windermere, 11. Only Crabtree and Soto attended, and Susannah Randolph was not listed on the ballot.
Wednesday, on the Osceola Politics Facebook page, Crabtree, of Kissimmee, is running away in early returns on a Democratic CD 9 primary poll of the group's 2,000+ members, started Monday morning by site administrator Tom Long. By 9:30 a.m. Wednesday Crabtree had 47 votes; Soto, 15; and longtime Orlando progressive Democratic figure Randolph, 3. Grayson had none.
Crabtree, a business professor and former chair of the Osceola County Democratic Executive Committee, has been running for the seat now occupied by U.S. Rep. Alan Grayson of Orlando [Dena Grayson's husband] far longer than any of the others. She's been doing so by attending five to 10 public and civic events — meetings, parades, festivals — a week in Osceola, south Orange County and eastern Polk County. Yet she's raising virtually no money, while Soto, Randolph and Grayson have robust fundraising efforts.
The winner of the Democratic primary will face the winner of the Republican primary, either Wayne Liebnitzky or Wanda Rentas, in the November election, in a district that has a strong Democratic lean.
Grayson and Soto are up already with television commercials heading into the Aug. 30 Democratic congressional primary and Randolph is expected to follow soon with her own. Crabtree's electronic campaign is limited to prolific social media posts, particularly on sites such as the Osceola Politics Facebook group, including a recent new campaign video.