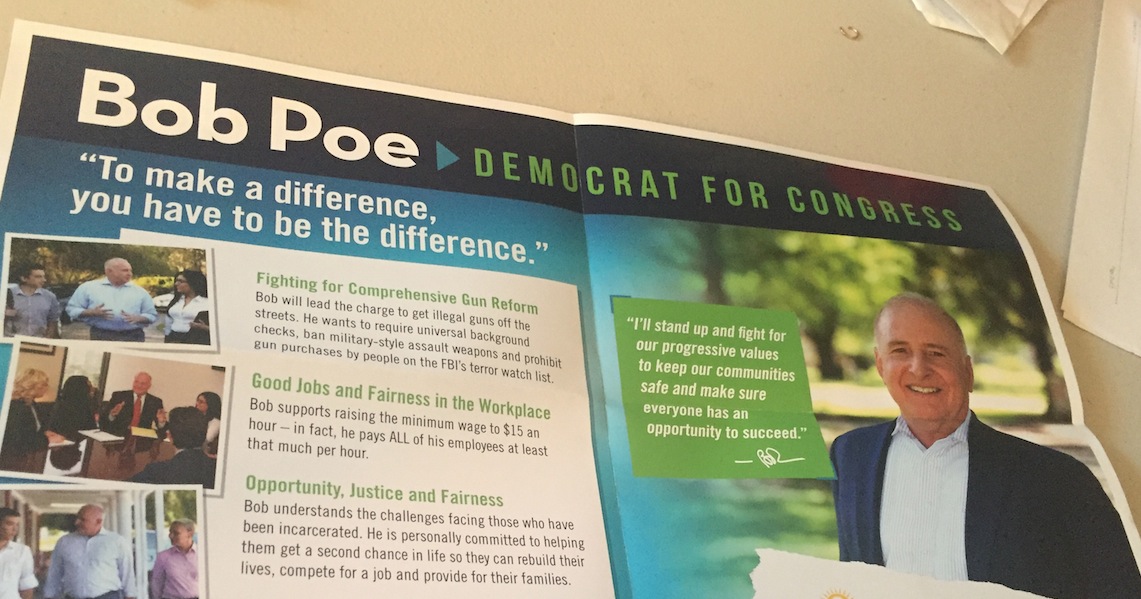 Democratic congressional candidate Bob Poe is releasing his first radio commercial in the Orlando market Wednesday using the recent tragic shootings in Orlando and Dallas, and of African-Americans, to tout his gun-control proposals in Florida's 10th Congressional District race.
Poe also is sending out his first mailer with the theme "To make a difference you have to be a difference," his campaign announced Wednesday.
Poe is in a spirited contest to win the Aug. 30 Democratic congressional primary in CD 10, which covers much of western Orange County, including many of Orlando's largely African-American neighborhoods. He's facing former Orlando Police Chief Val Demings, state Sen. Geraldine Thompson and lawyer Fatima Rita Fahmy. The winner will face Republican nominee Thuy Lowe.
Poe's 60-second radio commercial starts running today on Orlando radio stations.
Voiced over by an African-American woman, it begins dramatically, with "When the bullets began to fly into the crowded dance floor of the club that night, it was a senseless tragedy. And the whole world took notice. But something needs to be said. In too many parts of our community, people wake to gunfire every night. No national headlines. Just fear. Bob Poe knows that."
It then goes on to say that Poe also knows if something is not done, there will still be "the routine traffic stop that ends in tragedy" … "or a sniper who kills police officers in cold blood."
"Like you, Bob Poe knows until Congress gets real, it will not stop," she continues. It then declares he wants "real" gun control, to get guns off the street, and to stand up to the gun lobby.
The mailer talks about his gun control positions but also broadly covers some of Poe's other positions, including his commitment to a $15 minimum wage and offering second chances to people who have been incarcerated.