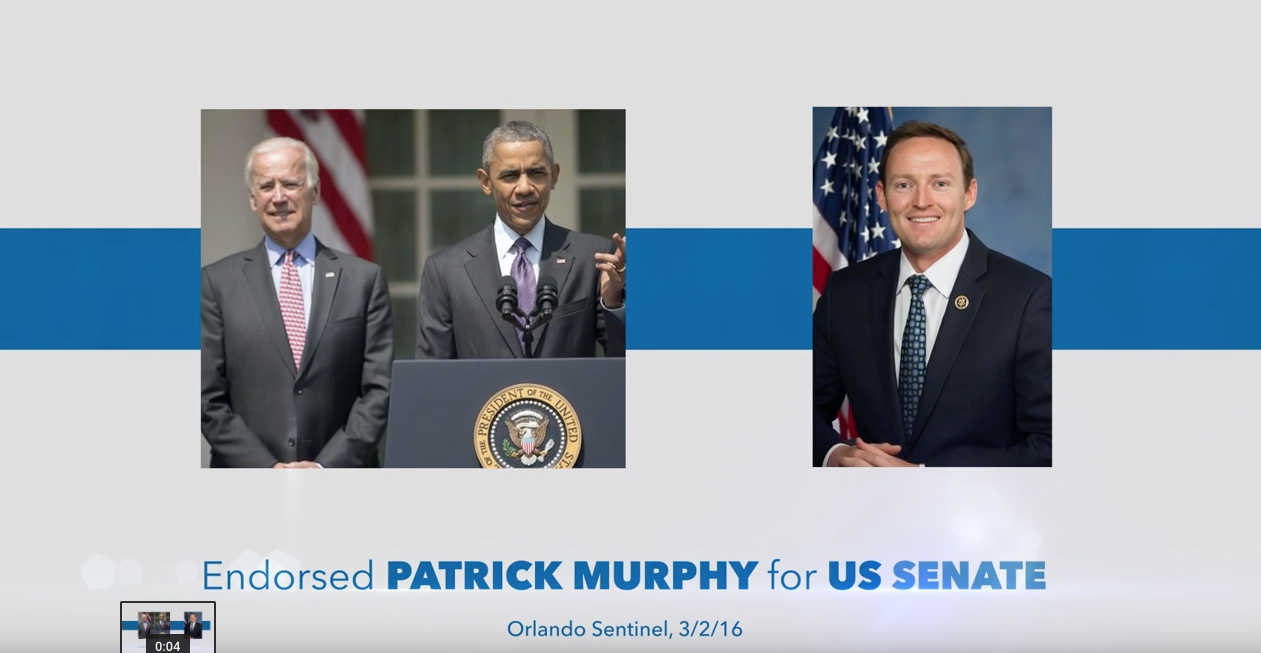 After several weeks of GOP-flavored super PAC ads bashing Patrick Murphy dominating local cable stations in Florida, a super PAC that supports the Jupiter Democrat in his race for Senate has a new ad on the air.
The ad comes courtesy of the Senate Majority PAC, which Tuesday released a new ad that highlights President Obama and Vice President Joe Biden's endorsement of Murphy, a two-term congressman from Florida's Treasure Coast who is competing for the Senate nomination against Congressman Alan Grayson. The ad notes Murphy has fought to strengthen Social Security and Medicare, protect a woman's right to choose, and against Tea Party obstructionism in Washington.
Critics note that, in fact, Murphy said on several occasions after being elected to Congress in 2012 that "we're going to have to look at some structural changes to some programs like Social Security and Medicare." He has refrained from such comments as a Democratic candidate for Senate.
"Marco Rubio and his allies are not telling the truth about Patrick Murphy and we aren't going to let their attacks go unanswered," said Shripal Shah, spokesman for Senate Majority PAC.
Obama and Biden's endorsement of Murphy earlier this year demonstrated how much the Democratic Party establishment backs Murphy, the 33-year-old representative who is centrist in his political leanings and more temperate in tone than the combative Grayson.
Nevertheless, though there hasn't been any recent polling done, the two Democrats are considered to be evenly matched up some six weeks before state Democrats will choose their standard bearer for the November election.
Meanwhile, the Rubio campaign is weighing in. The GOP incumbent is the likely candidate who will face either Grayson or Murphy this November.
"It's no surprise that Harry Reid's Super PAC would ride to the rescue for their preferred candidate after he was caught lying about his resume and trying to delay needed aid to Floridians for his own publicity," said Rubio campaign spokesman Michael Ahrens.
You can watch the ad here: