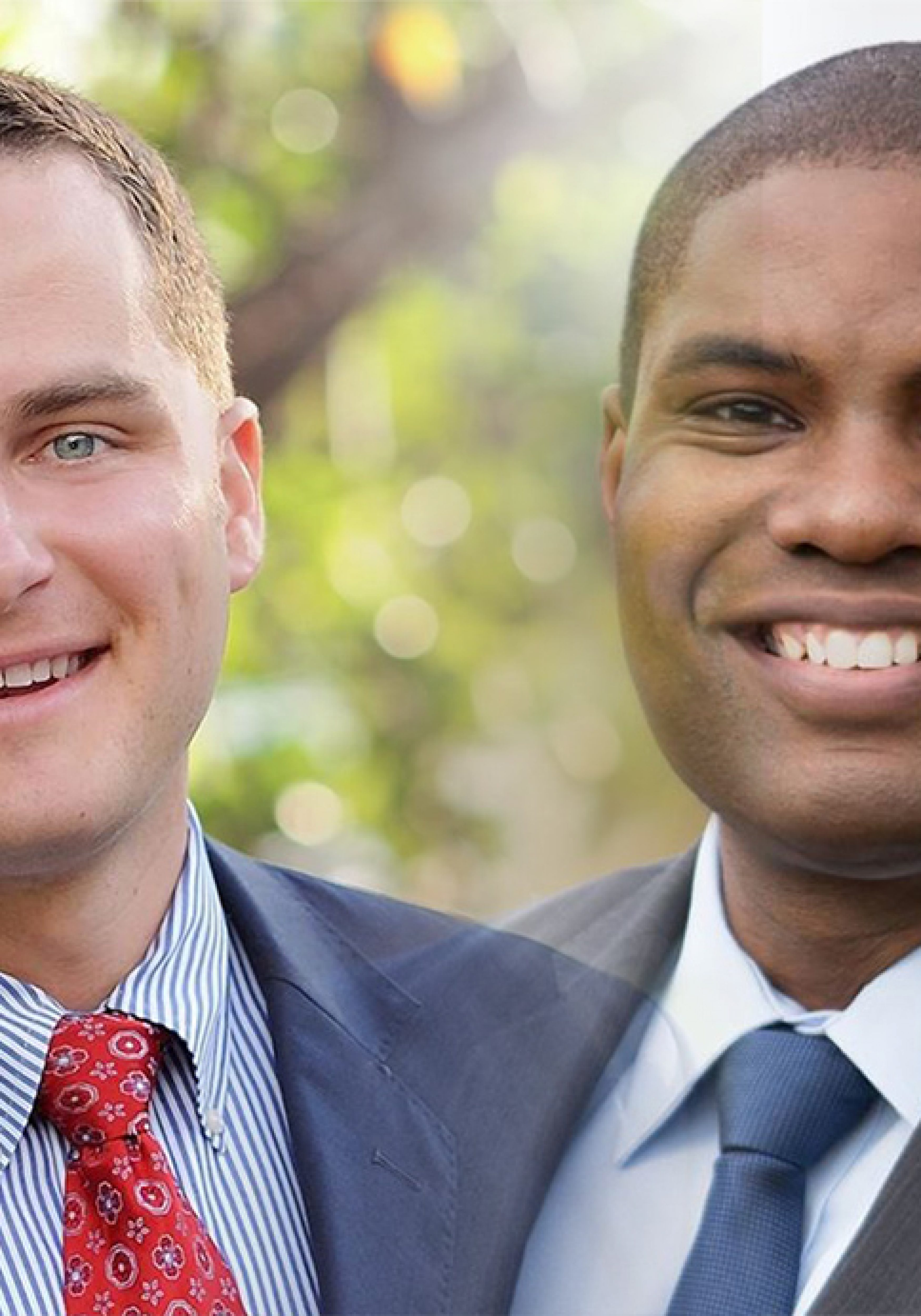 A Southwest Florida state House race is about to get even more negative.
A new website — called LyinByron.com — launched this week to inform voters about Byron Donalds' criminal record. According to the disclaimer at the bottom of the page, the website is a "political advertisement paid for and approved by" Joe Davidow, who is running against Donalds in House District 80.
"Someone has got to say something. We didn't have a choice," said Davidow, a Naples Republican.  "It's not mudslinging. This is a fact. The voters have a right to know about it. I would be concerned if I was a voter."
Donalds was arrested in 1997 for possession of marijuana. The case was put into pre-trial diversion, and Leon County court records show he paid a $150 fee. He plead no contest to bribery in 2000 and served two years of probation. Those records were sealed, Donalds told a FOX 4 reporter in 2014.
"If I had that on my background, I couldn't be licensed to be an attorney," said Davidow, a trial attorney.
The information first came to light in 2014, when Donalds was appointed to the board of trustees of what is now Florida SouthWestern State College. Donalds' confirmation was initially held up in the Florida Senate, but he was confirmed in the final days of the 2014 legislative session.
Davidow said Donalds falsified information on his confirmation questionnaire, responding "no" to a question about whether he had ever been "arrested, charged, or indicted" of federal, state, or local law. By not disclosing the incidents, Davidow said Donalds lied under oath about his record.
Donalds said he was "thoroughly looked at" when he applied, and he was "still appointed and confirmed" by the governor and the Florida Senate.
"My opponent is obviously desperate. He knows he's losing and this is what happens," said Donalds, also a Naples Republican. "I've never been proud of the mistakes I've made when I was a young kid. It was 20 years ago. I've changed my life and moved on."
Both men are vying to replace Matt Hudson in the Florida House. The race is already a bit heated. Earlier this month, NBC-2 reported a supporter of Davidow and House District 106 candidate Lavigne Kirkpatrick filed election fraud complaints after write-in candidates closed the two races.
Davidow said he hopes the website will be an "anchor page for people to go to" to be informed. He said doesn't consider the site negative advertising, saying his campaign is inviting "voters to become informed."
"I don't know what kind of perverse world we live in where telling the truth is a negative," he said.