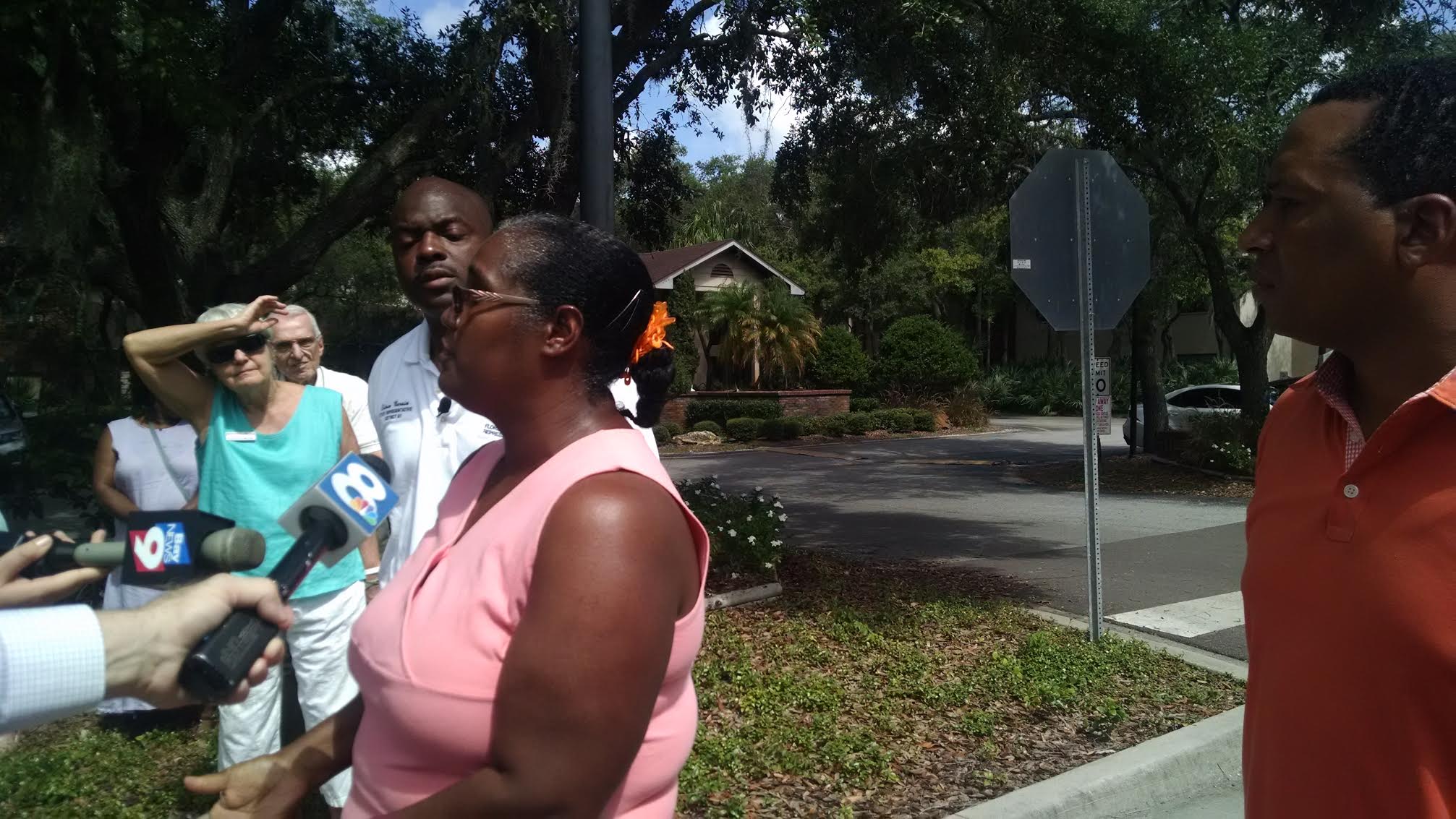 There have been a number of problems documented in recent years at University Village on North 22nd Street in Tampa, which has been operating as a continuing care retirement community (CCRC) since 1987.
The home is accused of filing false information, failing to pay more than $4 million in refunds to residents, taking on new residents while being "financially insolvent," and conducting business in a fraudulent or dishonest manner, according to the Florida Office of Insurance Regulation.
Now, conditions appear to be deteriorating among both the employees and residents, according to House District 61 Rep. Ed Narain, who referred to the situation as "deplorable and reprehensible."
"CCRC's must go through a process, and it appears at this particular location, this process has been circumvented by management, which has resulted in a lot of the problems that the employees and the residents are seeing, both in the care that they're receiving and in the wages that they're supposed to be earning," Narain said at a news conference held on the sidewalk of the facility on Thursday.
The Tampa Democrat, currently running in an extremely competitive primary in state Senate District 19, said University Village is violating Florida law that requires residents be given adequate information when it comes to inspections, annual reports, and adequate notice when it comes to changes or fees.
The Tampa Bay Times reported earlier this year that the new owner, IMH Healthcare, LLC acquired the home illegally. As a new general partner, according to the state, IMH did not have the insurance office's approval to operate as a licensed CCRC in Florida.
Referring to a state statute which governs CCRC's, Narain said he's made a "commitment" to looking at amending state law so the process of reviewing the ownership isn't circumvented in the future when such a facility changes hands.
"Some of the workers have experienced bounced paychecks and lapsed insurance coverage," said Scott Hardy, a political organizer with the Service Employees International Union 1199. "We want to make sure these residents are taken care of, that these workers are taken care of so that the last days for a lot of these residents' lives are held in a manner to be as pleasant as can be," he said.
The Office of Insurance Regulation also contends that University Village violated four provisions of Florida's Insurance Code, including failing to comply with the OIR's target examination and filing false information; failing to fulfill statutory and contractual obligations to residents, estates of former residents, and prospective residents, including failing to pay more than $4 million in refunds owed to residents; continuing to accept new residents while being financially insolvent; and engaging in fraudulent or dishonest management practices.
Westport Holdings Tampa L.P. and limited partner BMV Management still own University Village. FloridaPolitics.com's calls to both those companies were never answered. Nor were we able to leave a message.
"I went to the doctor after we got insurance, but was told we had no coverage," University Village employee Merline Thomas told reporters Thursday morning under a baking sun. "If I am paying my premium, I shouldn't have had to pay out of my pocket," she said. "I've been there for 17 years, and this is the worst I have ever seen where some of my co-workers can't cash their checks." Thomas said that hasn't affected her much since she makes a small wage, but definitely has had negative ramifications for coworkers who are now struggling because they can't afford to pay their bills.
While the issues at University Village have been ongoing for years, this is Narain's first foray into the problems there. Because he's in a competitive election, some could question his sudden interest in the issue. Narain said he only learned about the problems around Memorial Day of this year, and then learned more when SEIU officials spoke with him.
The SEIU's Hardy says his union has been aware and working on behalf of the employees at University Village for about two years now, when the facility changed ownership.
When asked if he believed the company running University Village could be violating the law by refusing to pay for employees' health care coverage, Narain said he would take that up with the Office of Insurance Regulation and the Attorney General's office.