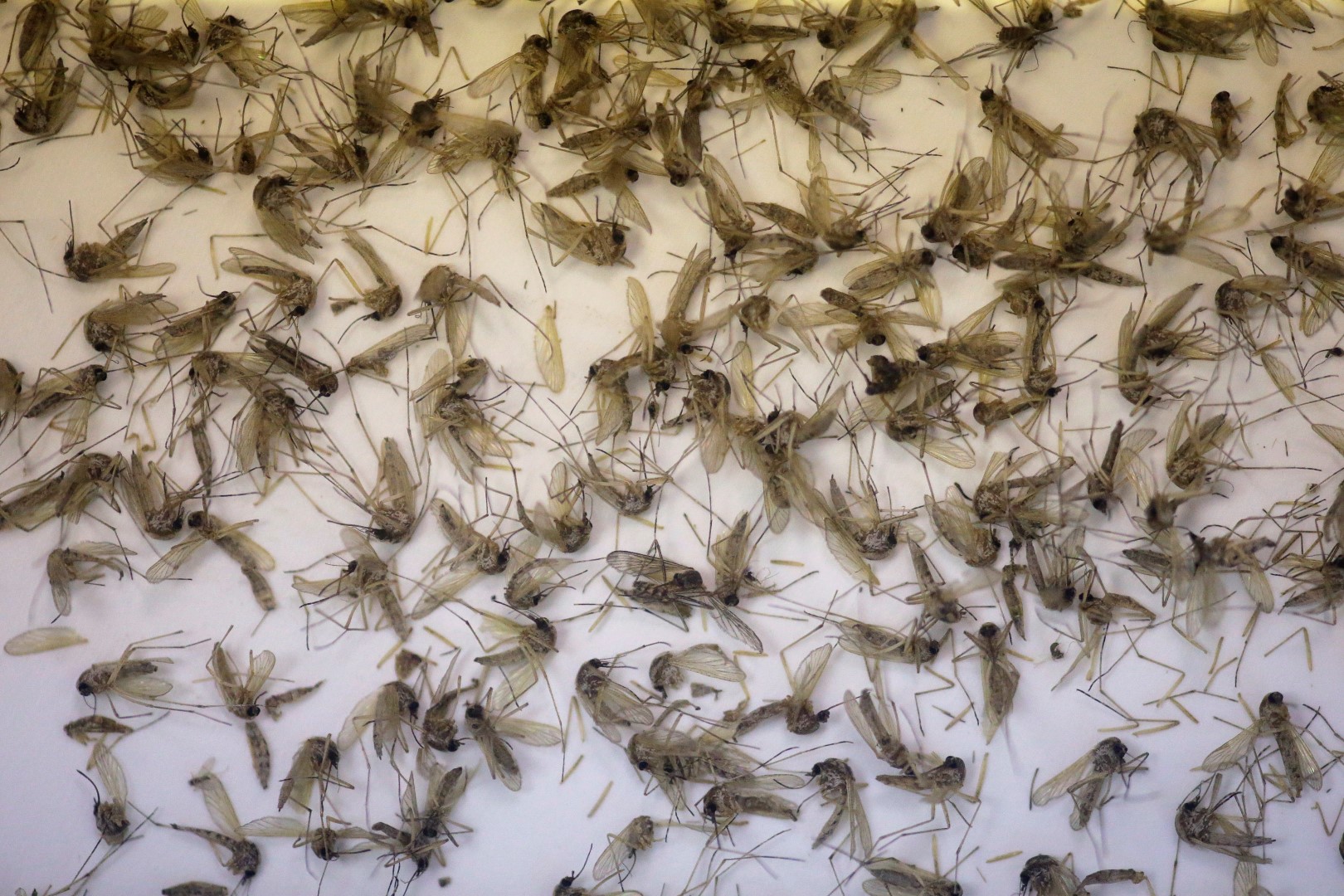 Brazilian researchers said Thursday that they have found that another species of mosquito is able to transmit the Zika virus to humans.
Fiocruz institute said that additional studies will be needed to determine what role the widespread Culex quinquefasciatus mosquito has played in the Zika epidemic.
The research was done at Recife, a city in the Zika epicenter of northeastern Brazil where the Culex is 20 times more common than the Aedes aegypti mosquito. The researchers collected hundreds of the Culex from the city and found Zika in some.
The Aedes aegypti has been seen as the main spreader of Zika. Most of Brazil's anti-Zika initiatives are aimed at that bug, which also transmits dengue fever and Chikungunya.
A related mosquito, Aedes albopictus, has also been found to be capable of spreading Zika. But health officials say it has not been a significant source of Zika transmission.
The latest finding could complicate efforts to limit the Zika epidemic.
However, Fiocruz chairman Paulo Gadelha said he is still cautious about the findings since another study of Zika virus presence in Culex mosquitoes made in Rio de Janeiro has not indicated contamination so far. One of the possible reasons why is that Culex mosquitoes in Recife may have a genetic variation that makes them different from those in Rio or elsewhere, the institute said.
Other studies have suggested Culex may not be good at spreading Zika.
Zika has been identified as a cause of severe brain-related birth defects. It has spread rapidly in Brazil and other countries in Latin America and the Caribbean.
Culex quinquefasciatus is a medium-sized brown insect. It is found in the southern United States, where it is commonly known as the southern house mosquito. U.S. health officials say it has been found to transmit West Nile virus and St. Louis encephalitis virus.
Fiocruz researcher Constanca Ayres said at a news conference in Rio that the new study was the first to find evidence of Zika virus in Culex mosquitoes collected outdoors.
Ayres explained that almost 500 those collected mosquitoes, 85 percent being Culex, were fed with a mixture of blood and virus, which allowed researchers to follow the replication of the virus in the insect. The mosquitoes were then split into 80 pools with one to 10 mosquitoes, according to the regions where they were collected.
Three of those pools ended up showing contamination by the Zika virus, Ayres said.
More research will be needed to understand the impact of Culex in the spread of the virus, Ayres said.
Republished with permission of the Associated Press.