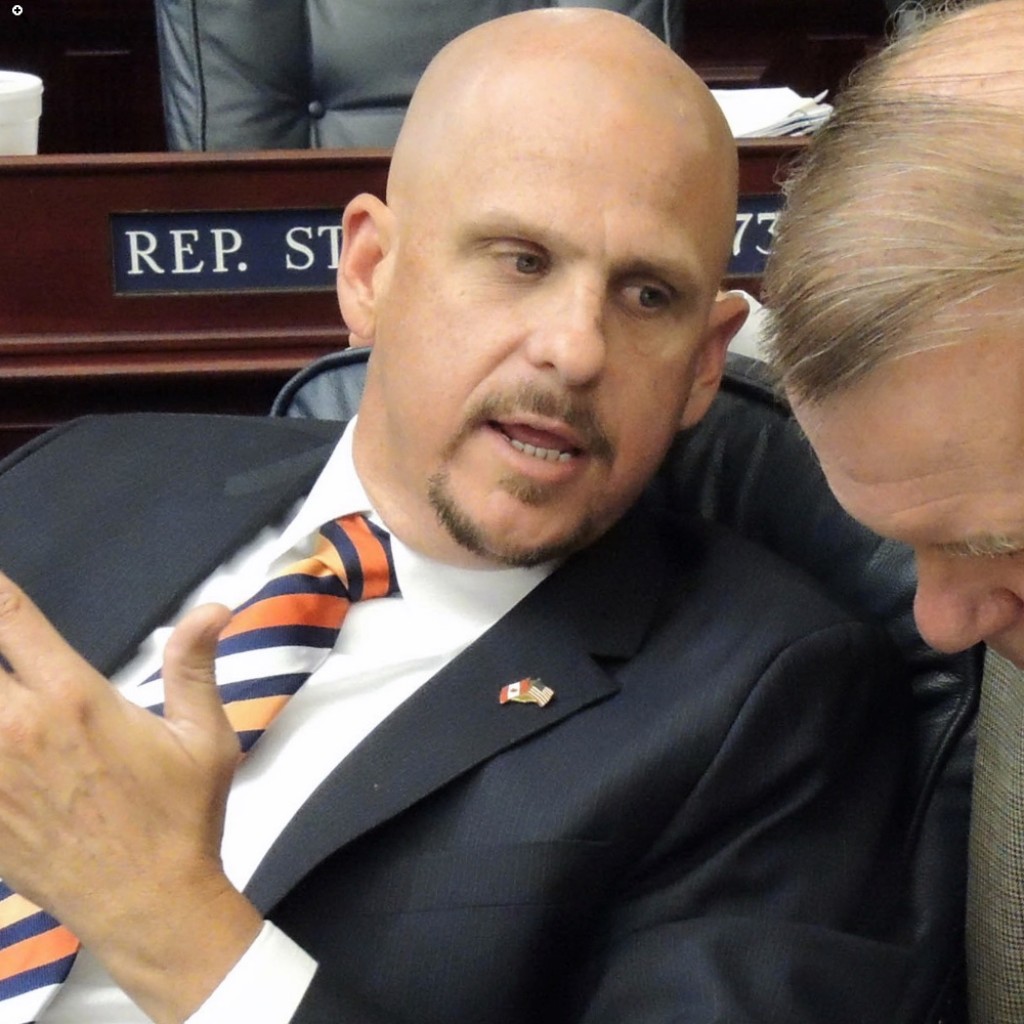 A Cocoa Beach man has filed an ethics complaint against state Rep. Ritch Workman.
The complaint — filed by Ronald Thomas July 20 — calls on the state's Commission on Ethics to "immediately investigate" reports that Workman, a Melbourne Republican state representative, used taxpayer dollars to send a newsletter to voters outside of his state House district.
The complaint stems from a July 8 report by Matt Dixon at POLITICO Florida. According to the report, a vendor hired by Workman reimbursed the state $3,500 after sending a taxpayer-funded newsletter to voters outside of his House district. The newsletter, POLITICO Florida reported, was sent to voters in Senate District 17, which includes Brevard and Indian River counties.
The complaint alleges the mailer was "clearly intended to introduce Workman to voters that did not know him and was meant to benefit his candidacy, as evidenced by hiring his campaign consultant/lobbyist to perform the work."
Workman's district — House District 52 — covers part of Brevard County. But the newsletter went to a broader group of voters inside Senate District 17.
"In comments to POLITICO, Rep. Workman admitted that he sent a taxpayer-funded newsletter outside the district into the seat he is campaign for; admitted that he used taxpayer money to pay his campaign consultant/lobbyist to perform work at the time he was being paid with Workman's campaign funds," according to the complaint.
According to POLITICO Florida, the work was done by Shawn Foster of Sunrise Consulting. Earlier this month, Workman, who chairs the House Rules Committee, told POLITICO Florida he alerted House officials when he learned of the error, and that Foster mailed a check for $3,544 to the Florida House.
According to the complaint, Workman's actions "violate the public trust" and the provisions of Florida's Ethics law. The complaint called on the Commission to "immediately investigate these claims."
"Debbie Mayfield is so desperate to get into the Senate that she has spent more personal cash than any other person seeking a Senate seat this year," said David Bishop, a spokesman for Workman's campaign. "This meritless complaint simply highlights how desperate she is to hold office and use whatever trickery is available to her to accomplish that task."
Workman is locked into a tough state Senate race with Rep. Debbie Mayfield, a Vero Beach Republican. Mayfield, elected to the Florida House in 2008, represents all of Indian River County in her state House district, House District 54.
Mayfield is well known in the area, and recent polls show her leading Workman by double digits. A Viewpoint Florida poll showed 53 percent of likely Republican voters in the Senate District had a favorable impression of Mayfield, compared to 22 percent who said they had a favorable impression of Workman.
In that same survey, 47 percent of respondents said they would pick Mayfield in the Republican primary, while 20 percent stated that they would choose Workman.