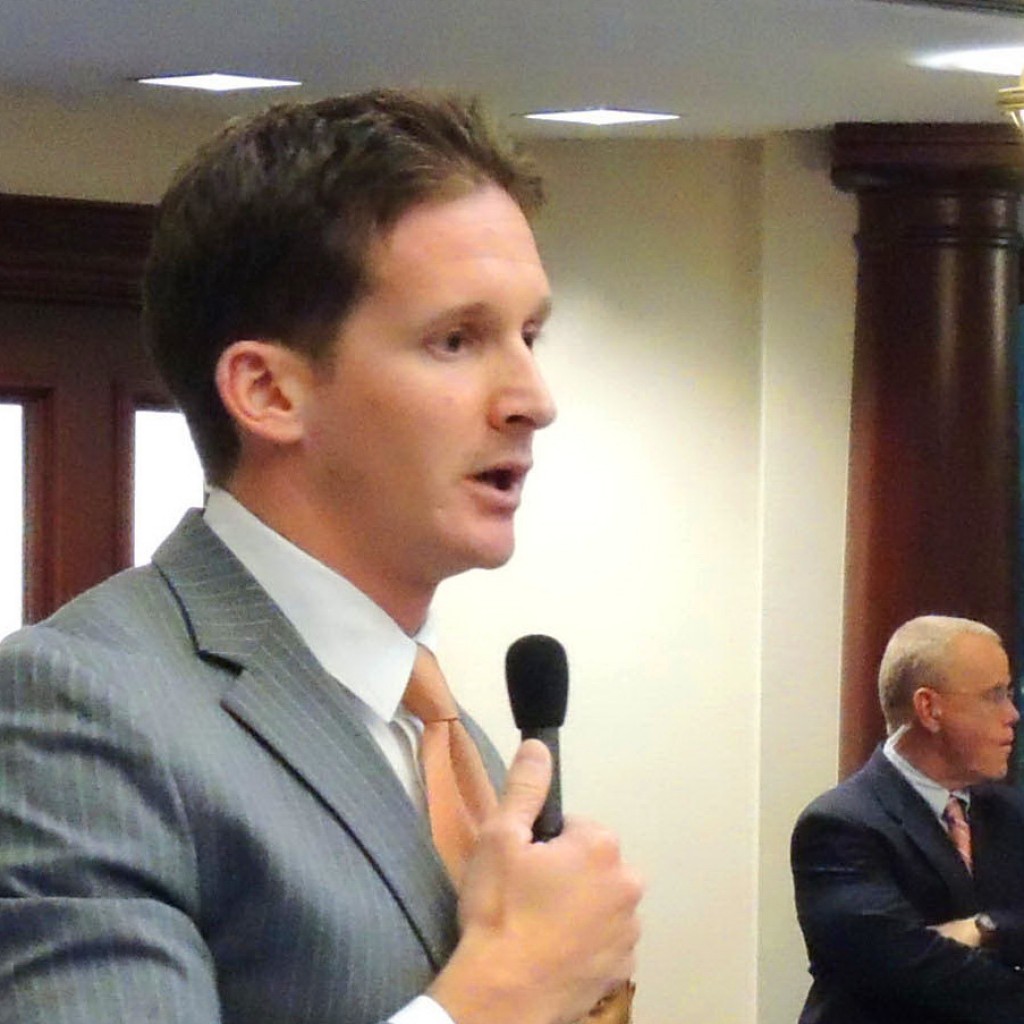 Cape Coral Rep. Dane Eagle says he's steadily moving his 2015 legislative agenda through the House, amid a high volume of noise and conflict circling the Legislature in both chambers.
"I am gratified by the support of my colleagues for this robust legislative agenda," Eagle said in a prepared statement Friday .
"These good measures are based on the principles of accountability, consumer protection, making government regulation less burdensome and government itself more efficient, and each of them will positively affect Floridians in a multitude of ways," he said.
Among the sophomore Republican's priorities that have gained traction are a slew of changes to compensation for state workers.
HB 105 rectifies an inconsistency in some interlocal service agreements that lack a provision to allow firefighters working in unincorporated parts of Florida counties to collect pension funding. HB 7007 corrects a loophole that limits meal and travel reimbursements for state emergency workers when they travel to work in states where those costs are more expensive.

Eagle also advanced legislation in the area of construction and land use, sponsoring HB 915 — which tweaks building permitting laws to aid development — and HB 1043, a bill to provide for local agreements between cities and counties to consolidate housing authorities, saving taxpayers money by creating efficiencies and adjuring redundant agencies that do the same work.
Eagle's slate of state law changes show a young lawmaker creating a strategic niche in municipal issues for the Republican lawmaker, who's from a Cape Coral base known for sound government.
Eagle, who chairs the House Energy & Utilities Subcommittee, has also weighed in on the area of public utilities, overseeing his members' work on HB 7109 which would rein in the power of Public Service Commission panelists, and subject them to term limits in order to reinforce legislative oversight.
In his statement, Eagle said the bill "embodies the principles of accountability, transparency and consumer protection to enhance public confidence in the Public Service Commission (PSC) and clarify regulatory practices for better protection of electric utility customers across the state."
Eagle's announcement regarding his legislative progress comes as he seeks to rehabilitate his image following a DUI arrest in Tallahassee back in 2014.