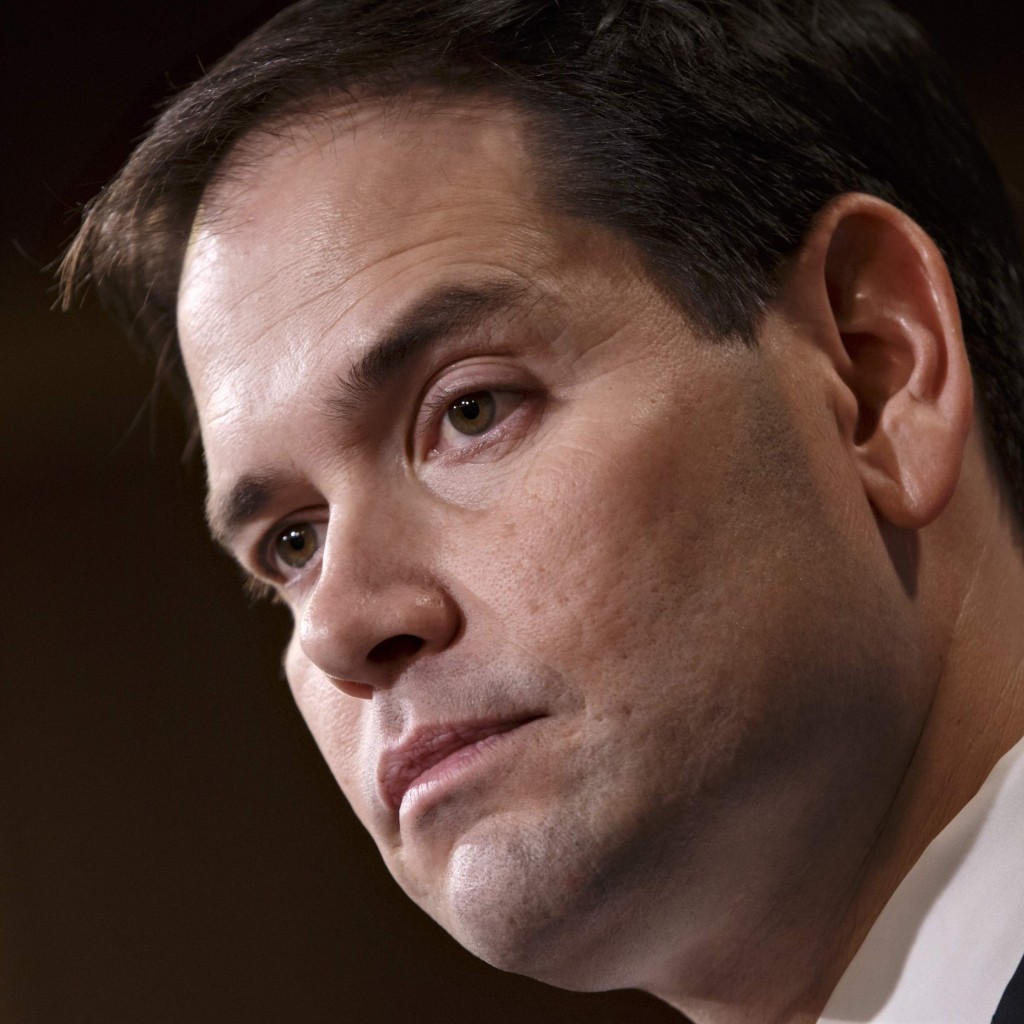 Hey everyone! Marco Rubio is running for president. He's doing pretty well thus far and guess what? His seat will be open.
With a deep bench and a pretty darn good track record of success by the Florida GOP, one would think the on-deck circle would be getting pretty full.
One would think.
As of this writing, the number of top-tier candidates jumping in to fill that void is: EXACTLY ZERO!
 So, why haven't any major GOP candidates jumped in to Marco Rubio's open seat?
Let's explore all the reasons that are just plain wrong:
Republicans don't think they can win Florida in a presidential year. Oh please, this is the party with a LOT of money and no shortage of healthy egos. Of course they can take this seat and as close as nearly every single top-of-the-ticket race has been, even with a fairly weak candidate, this seat promises to be a toss-up. This simply cannot be the reason.
Top players don't think they can beat Patrick Murphy. Seriously? Nobody in the GOP ranks thinks they can topple a two-term congressman? Sure, Murphy has done well in a legitimate swing seat and the man sure can raise some serious dough, but there's not a top-tier GOP operative who doesn't think he can be beat. Nope, not buying it.
Everyone was deferring to Jeff Atwater, now his unexpected exit has scrambled the deck chairs. That was more than two weeks ago. That's an eternity in a political vacuum. Come on people, we can do better than that.
The Republicans really don't have a deep bench. I just had to throw that in there for giggles.
Someone really strong is about to jump in and is keeping everyone at bay.  In this business, in this day and age, in order to run for a seat like that you have to begin lining up your money people before they get snatched away. That requires dozens of phone calls. Dozens of them. And you know that if you tell three people something interesting, the odds of keeping it quiet approach zero. Keeping a secret like that is just not possible so this ain't it either.
Marco hasn't issued a Sherman-esque proclamation and all the top guns are giving him the deference so he can come back. This one is hard to buy especially as Rubio is "surging" in several polls and to a growing number of prognosticators is considered an emerging front-runner.  And, unless some political calamity befalls him, he will also remain the VP front-runner if he doesn't get the nomination. Further, consider this; a serious run for POTUS with a strong likelihood of being selected as VP means he is (if he doesn't move to the Executive suite in D.C.) the front-runner for governor in 2018. With control of the party and his former COS as speaker, Rubio as governor almost seems a foregone conclusion. So he doesn't HAVE to come back to his Senate seat. There are just too many other reasons for this to not make any sense.  Or are there?
During the past week, several pundits have suggested that Marco is keeping his fallback option open and, truth be told, I have been calling B.S. on that at every turn.
Winston Churchill is remembered for having said, "Democracy is the worst form of government there is, except for all the others."
So why hasn't a top-tier GOP candidate stepped into the fray to say he or she is running for his seat? The idea that they are holding back because Rubio is likely to run for his old Senate seat is the least plausible explanation there is …
Except for all the others.