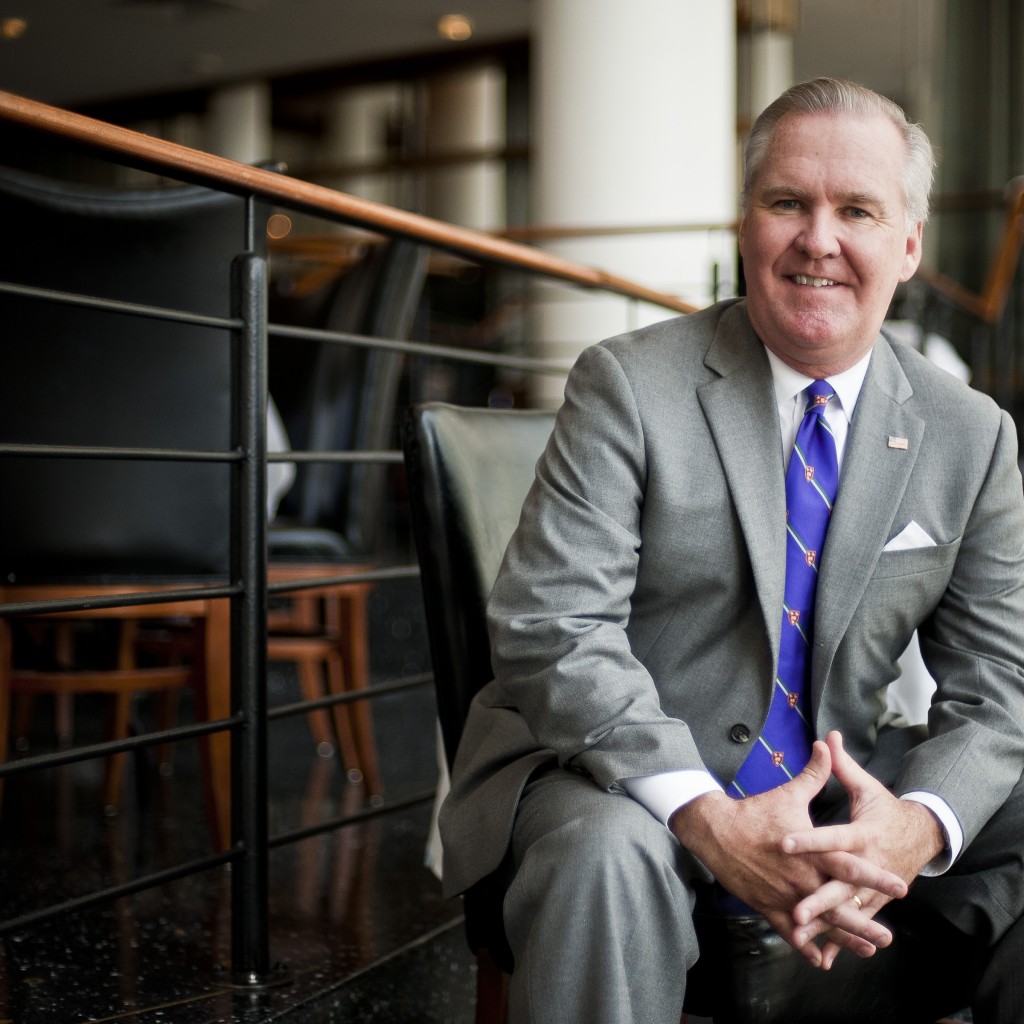 By any measure, Tampa has flourished since its citizens elected Bob Buckhorn as mayor in 2011.
Saddled with budget deficits in his first couple of years in office, he put the city's economy back on solid footing post-recession. There's been a plethora of new parks and swimming pools built throughout the city, and an expanded Riverwalk has brought a whole new focus to downtown. Improvements have been made in quality-of-life issues such as code enforcement, adding new street lights to areas that needed it, and a continued reduction in crime (though homicides are up in 2015).
In short, Tampa's got its swagger back, as his first ads for re-election proclaimed in January.
Now he faces the first crisis in his tenure with the published report that The Tampa Police Department has been disproportionately citing black people for bicycle infractions. It's the first blemish in what has been a charmed first term, and has led to questions whether it might affect his trajectory toward the 2018 Democratic nomination for governor.
After laying low for a couple of days after the Tampa Bay Times report surfaced on April 17, Buckhorn and police Chief Jane Castor said Wednesday they've asked the U.S. Department of Justice to review the police department's traffic citations of cyclists. The Times reported that 79 percent of people cited for bicycle violations were black.
Castor has disputed the premise of the story, but acknowledges that the statistics are "troubling." Buckhorn has stood steadfast behind her, saying that "allegations of racial profiling create an emotionally charged discussion within the community, but so does crime."
"Buckhorn seems to be saying mostly the right things now," former University of Tampa political science professor Rich Piper said. Castor's  initial comments refuting the story surprised him, he said: "Let's wait and see. I think it has the potential to do damage."
"When you look at this on the macro level, it doesn't look good, which means it requires more study," Tampa lawyer Chris Griffin said. "I think the more critical time will be how the mayor and the police chief respond once the facts are ferreted out. That's the test."
Political analyst Chris Ingram said that it's to Buckhorn's credit that after more than four years he's only now having to contend with a major controversy. He's got one now, though, Ingram said.
"I have to give Bob the benefit of the doubt that he didn't know about this in all likelihood," Ingram said. Neither, apparently, did Castor, who told reporters this past week that she requested that the Times send their statistical report to her office for review, but says it didn't. The reporters deny that Castor ever asked for their data.
University of Central Florida political science professor Aubrey Jewett said that if the gubernatorial election were this year or even in 2016, it could prove potentially problematic. Being three years away, though,  gives Buckhorn plenty of time to survive any collateral damage. He and others said a lot depends on what the federal investigation turns up.
Castor said that she's confident her department will come out looking just fine.
Jewett, based in Orlando, said he learned of the story when it showed up in his Microsoft news feed, showing how far the story has traveled in the past week. MSNBC's Melissa Harris-Perry did two segments on it Saturday on her show.
Observers note that with black people being such a critical demographic to any Democrats' chances in a statewide race, such issues can percolate.
In the 2006 Florida Democratic gubernatorial contest between Jim Davis and Rod Smith, Davis' 1990 vote in the Legislature to not compensate two wrongfully convicted black men, Freddie Pitts and Wilbert Lee, became a flashpoint in the campaign.
Jewett said that the "riding while black" issue could resurface in a Democratic primary, depending on who's running. "If it's a moderate centrist candidate (such as Buckhorn) and then a more liberal candidate, you never know, that candidate still might make an issue out of it."
Yvette Lewis, with the Hillsborough County NAACP, said she's sure the issue will be brought up in a competitive primary. She said she hasn't been impressed with how the mayor's been dealing with the story in respect to the black community in Tampa.
"Our feelings shouldn't be ignored, and I feel that he's ignoring our feelings in the community," she says, grading his efforts as a D plus. "He's talking to his friends that are surrounding him, but he's not talking to the community."
Willie Lawson disagrees. The black Internet talk show host, who ran as a Republican for a Hillsborough County Commission seat in 2012, said  Buckhorn's call for the DOJ to come in investigate is "probably the biggest way he could act on it."
On Friday, the TPD rejected a request by several local organizations to stop its enforcement of bike infractions until the DOJ's investigation is complete.
Lawyer Griffin said he thinks the mayor has done a good job handling the situation, but added that it should be a wake-up call for Tampa's leaders. He referred to a younger black colleague in his law office with whom he often talks about race issues.
"He said, 'You need to read that article. It happens to me all the time,'" referring to bicycle citations. "So that resonates with me."
Buckhorn has to weigh those very real sensitivities in the black community with his longtime alliance and sympathies to the police department. How he handles that will be a test of his leadership going forward.