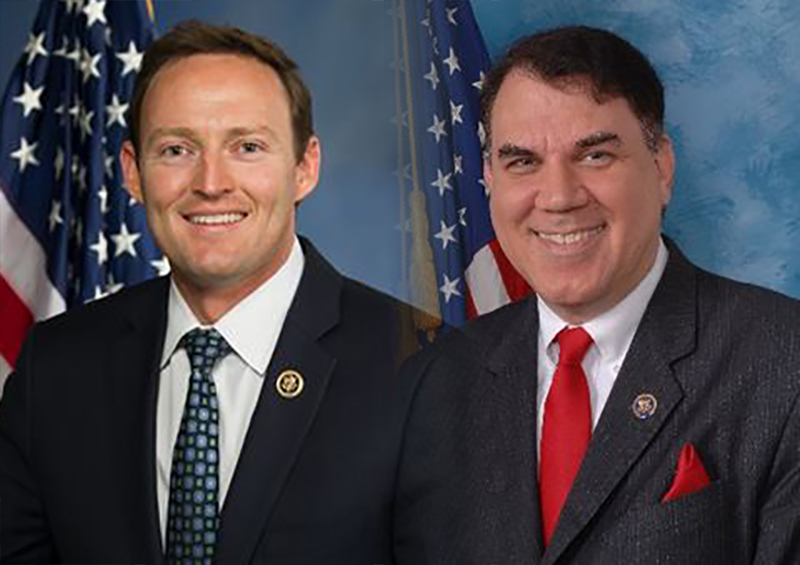 Patrick Murphy has a substantial lead over Alan Grayson in the race for the Democratic nomination for U.S. Senate in Florida, a new poll released on Wednesday shows.
The St. Pete Polls survey of 1,807 Democrats statewide shows Murphy with 45 percent, Grayson at 20 percent, and Pam Keith at 7 percent.
The survey also shows that 14 percent prefer another candidate, and another 14 percent are undecided.
The poll is the first to be released since the Grayson campaign was rocked by a POLITICO report about domestic-abuse claims by his ex-wife, which resulted in the exit of his political director and three field staffers. Two liberal groups, Democracy for America and the Progressive Change Campaign Committee, also withdrew their endorsements of the Orlando-area Congressman.
Grayson has forcefully denied the allegations and has accused his ex-wife of fabricating the entire episode.
There hasn't been much public polling on the Democratic Senate race at all this summer, with most surveys matching Murphy and/or Grayson up against the likely Republican nominee, incumbent Marco Rubio.
Murphy has also had a difficult time in the press this summer, with a Miami television report questioning his resume and business experience. But those issues seem to pale in comparison to the revelations about Grayson.
The poll robocalled 1,807 likely Democratic primary voters on Tuesday, August 2, 2016. It has a 2.3% margin of error at a 95% confidence level.
Some candidates have questioned St. Pete Polls surveys, because it does not include cell phones in its polls. The survey did poll only Democrats who voted in the 2012 and 2014 primary elections.