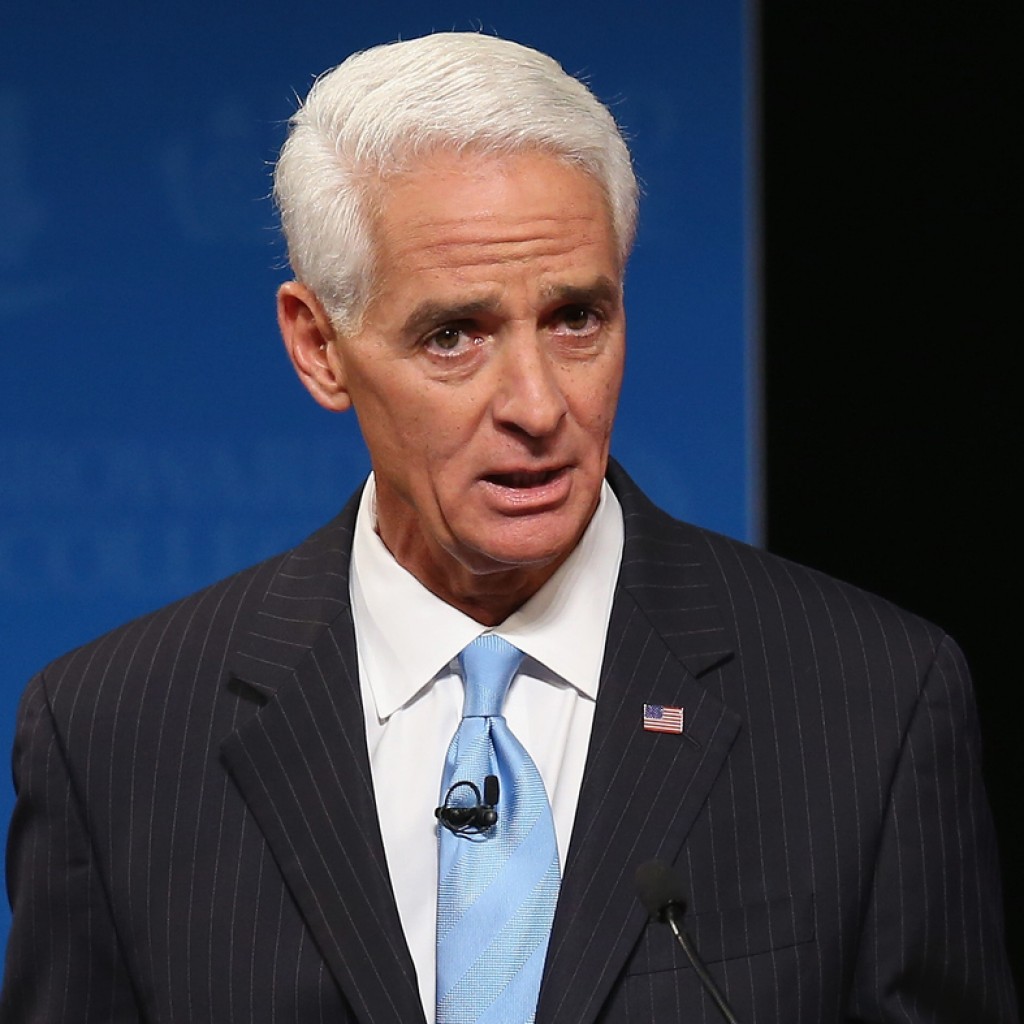 With a presidential and U.S. Senate election to focus on, Florida Democrats don't appear to be thinking too much about who might be their standard bearer for governor in 2018.
Other than pure name recognition, how else to explain that in a statewide survey of Democrats conducted by St. Pete Polls earlier this week, former Republican Gov. Charlie Crist by far leads any other Democrat, getting 38 percent support.
Crist is running in Florida's 13th Congressional District's against Republican David Jolly. He has made no indication he would then turn around and run for the seat he held from 2006-2010.
Finishing in second place in the survey is Congresswoman Gwen Graham, who gets 12 percent. Orlando Mayor Buddy Dyer is at 10 percent, Tampa Mayor Bob Buckhorn gets 9 percent, Miami Beach Mayor Philip Levine is at 3 percent, and state Sen. Jeremy Ring gets 0.9 percent. Another 7 percent prefer another candidates, and 19 percent were unsure.
Graham, Buckhorn and Levine all gave speeches at the Florida Delegation Breakfasts that were held daily in Philadelphia during the Democratic National Convention. Of the three, Buckhorn won the most plaudits for speech, while Graham was criticized by some for using a teleprompter. Levine's address was considered extremely low-key.
Graham, the daughter of former Florida Gov. and Sen. Bob Graham, has been hailed as a potential star in the party after her election to Congress in 2014, but her district was severally altered in redistricting last year, prompting her to announce earlier this year she would not run for a second term. She has indicated she is strongly considering a statewide run in 2018.
Ring, who worked for Yahoo! before getting elected to the Legislature, has also talked up a possible 2018 candidacy, as has Levine.
Dyer and Buckhorn have been more circumspect about a possible run.
Although Crist has denied any interest in running for higher office, there are still those throughout the state who say it is impossible to discount the possibility that he might pursue a third run for the office. After serving one term as governor, Crist left the office to run for U.S. Senate in 2010, where he lost while running as an independent.
In 2014 he became the Democratic nominee for Governor before narrowly losing to Rick Scott. He announced his candidacy for Congress  last fall.
The poll robocalled 1,807 likely Democratic primary voters Aug. 2. It has a 2.3 percent margin of error at a 95 percent confidence level.
Some candidates have questioned St. Pete Polls surveys in the past, because they do not include cell phones in their polls. The survey did poll only Democrats who voted in the 2012 and 2014 primary elections.