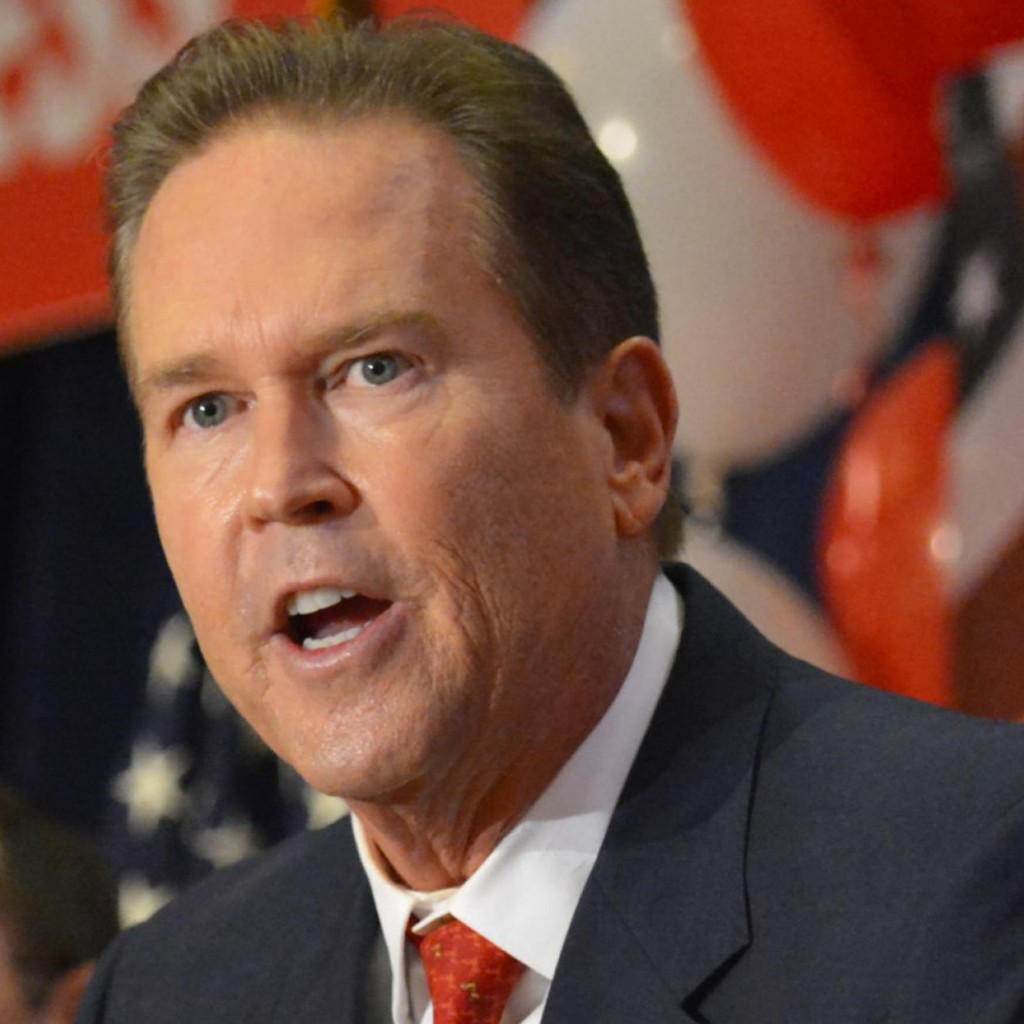 Taking his cue from a warning by FBI Director James Comey of "a terrorist diaspora out of Syria like we've never seen before," Sarasota area GOP Congressman Vern Buchanan is calling on the White House to put an immediate halt to accepting Syrian refugees into the U.S.
"Terrorists are leaving Syria disguised as refugees and carrying out attacks in the West," Buchanan wrote in a letter addressed to President Obama on Thursday. "The prudent course of action is to halt all admissions of Syrians into the U.S. until the safety of Americans can be guaranteed."
In response to the emerging migrant crisis in Europe and the Middle East last summer, Obama ordered his administration last September to dramatically "scale up" the number of Syrian refugees welcomed into the United States by the end of the fiscal year, setting a target of 10,000.
The U.S. admitted more than 2,300 Syrian refugees in June, sending the fiscal year total soaring past the 5,000 mark, the Washington Times reported in late June. According to data from the State Department Refugee Processing Center, a total of 7,751 Syrian refugees have been admitted into the U.S. since the beginning of last October, and nearly 5,000 in the last two months alone.
In his letter, Buchanan is seizing on Comey's comments before Congress last week that the defeat of ISIS soldiers in Syria and Iraq will likely result in dispersing terrorists elsewhere, including America. "At some point there is going to be a terrorist diaspora out of Syria like we've never seen before." Comey added, "Not all of the Islamic State killers are going to die on the battlefield."
Homeland Security head Jeh Johnson testified before the Senate Judiciary Committee June 30 that Washington had "added security checks to the process where they are warranted" and overcome early hurdles, but Buchanan clearly was not placated by that statement.
Read his letter below:
August 4, 2016

The Honorable Barack Obama
1600 Pennsylvania Avenue, NW
Washington, DC 20500

Dear Mr. President:

I urge you to immediately stop accepting Syrian refugees as a matter of national security. The chilling prediction by FBI Director James Comey of "a terrorist diaspora out of Syria like we've never seen before" warrants an immediate freeze on Syrian refugees.

Director Comey warned the nation last week that the defeat of ISIS soldiers in Syria and Iraq will likely result in their dispersal elsewhere, including America.

The FBI director's warning that the collapse of the caliphate will mean increased attacks in Western Europe and the United States mirrors an alarming consensus among intelligence officials.

We are seeing a clear pattern in which a number of recent attacks have been carried out by ISIS terrorists with ties to Syria, including: the July 24 bombing of a music festival in Germany; the July 26 killing of a French priest; and the July 24 murder of a German woman with a machete. Syrian refugees played a part, either as attackers or accomplices, in all three attacks.

In the context of this clear threat, your goal of admitting 10,000 Syrians as a part of a so-called "surge operation" is extremely troubling, particularly given that White House press secretary Josh Earnest recently admitted that the screening process "typically takes 12 to 18 months … the reason for that process is that the safety and security of the U.S. homeland comes first."

I urge you to work with world leaders to create a safe zone for refugees inside Syria or in a neighboring country. According to data from the Center for Immigration Studies, the U.S. could support the resettlement of 12 refugees in the Middle East for the cost of caring for one refugee in the U.S.

Terrorists are leaving Syria disguised as refugees and carrying out attacks in the West. The prudent course of action is to halt all admissions of Syrians into the U.S. until the safety of Americans can be guaranteed.

Sincerely,

Vern Buchanan

Member of Congress