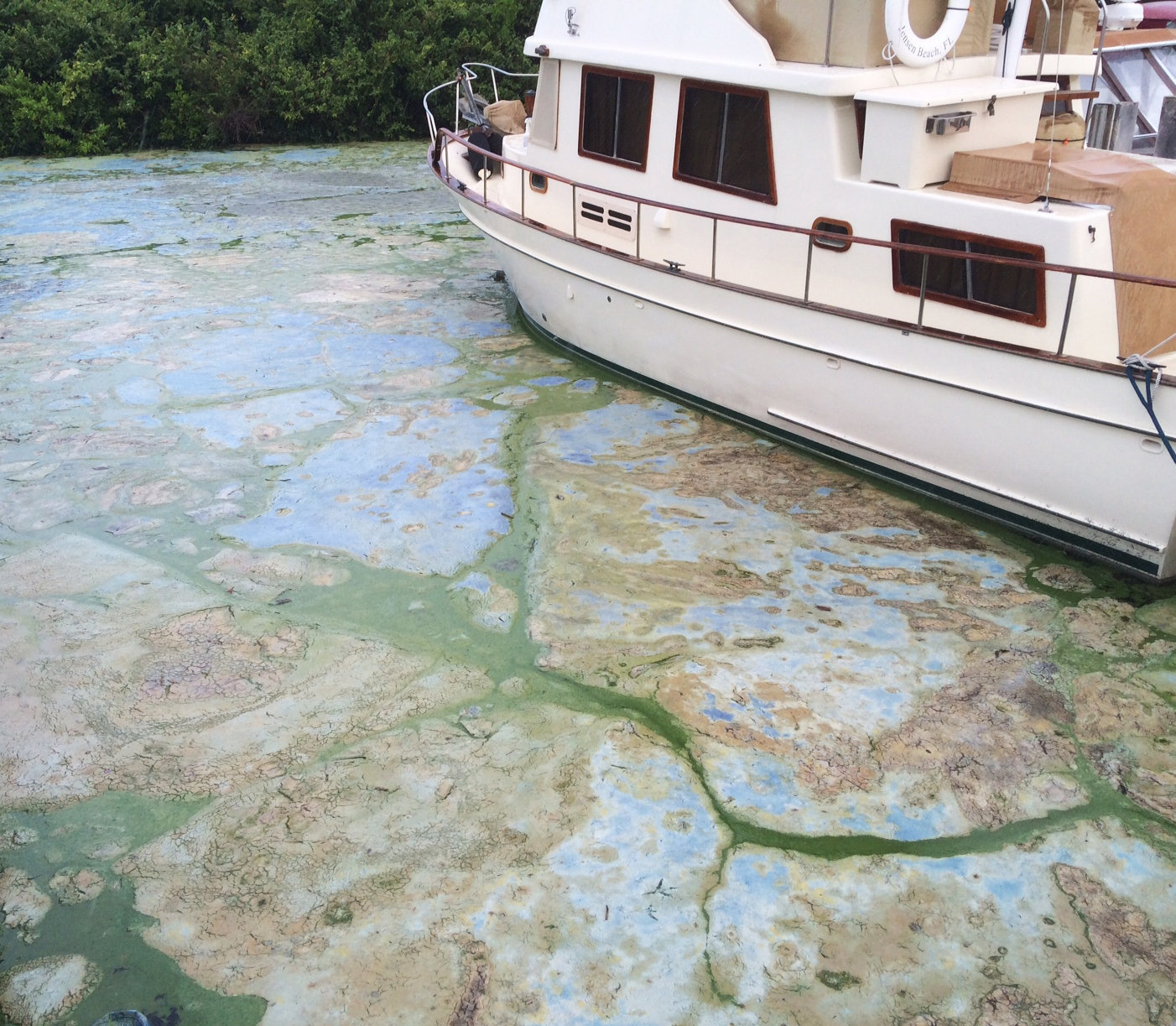 The tourism industry may suffer because of algae blooms that have plagued parts of South Florida.
A joint study by Black Hills State University and the University of Florida's Tourism Crisis Management Initiative shows more than half of potential visitors are concerned about the blue-green algae blooms in parts of South Florida.
The study found more than 70 percent of people who planned to visit the Sunshine State in the next three months said they would avoid traveling to an area that has been declared a state of emergency.
Gov. Rick Scott declared a state of emergency for Martin, St. Lucie, Lee and Palm Beach counties in June. The executive order allowed state and local governments to take action to slow the spread of algae blooms in the St. Lucie and Caloosahatchee estuaries.
The blooms have largely been blamed on increased discharges from Lake Okeechobee into the St. Lucie and Caloosahatchee rivers. The Army Corps of Engineers began releasing water earlier this year, after a wetter-than-normal January.
The study — which surveyed 611 potential domestic visitors who planned to go to Florida within the next six months — found half of the visitors who indicated they were changing plans postponed their trip. The study found 32 percent went elsewhere in Florida where there was a lower chance of a harmful algae bloom.
According to the study, more than half of potential visitors said they thought the Treasure Coast would be a bad choice for a family vacation because of the blooms, while 45 percent said it was a bad time to visit Southwest Florida.
The study also found two-in-five respondents thought the harmful algae blooms and red tide were the same thing.
"This lack of knowledge of (harmful algae blooms) increases the perception of risk, which is likely to result in a greater amount of travel avoidance," said Ignatius Cahyanto, an assistant professor of tourism and hospitality management at BHSU and the study's lead researcher.
Cahyanto said local communities should continue to make timely information available about health risks and beach closures. That information, he said, could counter losses linked to visitors concerns about risks associated with the blooms.