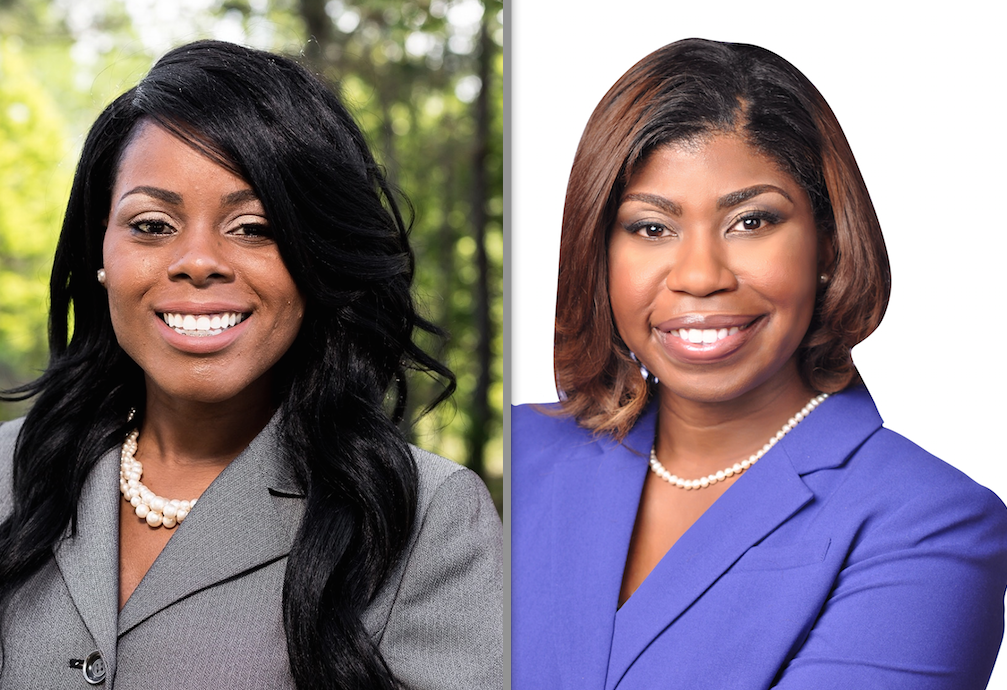 Democratic challenger Sheena Meade had the stage to herself and won strong support at what was supposed to be a House District 46 debate sponsored by the Young Democrats of Orange County Thursday night, because state Rep. Bruce Antone was a late scratch.
Antone's decision not to come — sent by email to Young Democrats President Robert Walters just a few hours before the debate — brought ire from Walters and a unanimous voice vote for Meade, 34, in a straw poll after the debate.
The HD 46 debate was preceded by another, with four candidates in House District 47. Kamia Brown, a former legislative aide, won that straw poll narrowly over Kelvin Cobaris, an Orlando pastor. Brown got 32 votes; Cobaris, 31; Greg Jackson, 2; and William Jusme, 1. A fifth Democrat in that district, Peter Pham, did not come.
Antone, who had accepted an invitation to participate two weeks ago, informed Walters he had an unexpected campaign scheduling conflict Thursday, but did not specify, first reported by The Orlando Political Observer. He was not available to elaborate Friday afternoon after FloridaPolitics.com inquired.
Walters sharply criticized Antone for his last-minute no-show. At the same time, the Young Democrats had previously endorsed Meade in the contest.
"Rep. Antone's sudden absence underlines a general lack of regard for the district and it's voters, but we heard his message loud and clear — he simply does not care," Walters said in a written statement.
Meade followed the same theme, as she appeared and answered questions solo from moderators House Minority Leader Mark Pafford, and attorney and lobbyist Derek Bruce of Gunster.
"This is why I am running, because I'm someone who is going to speak up and show up," she said. "The way he dismissed the community and the Young Democrats is the way he dismisses the community.
"They called it 'The Sheena Show,'" she said. "So I started off saying, 'Welcome to the Sheena Show.'"
Last updated on August 5, 2016