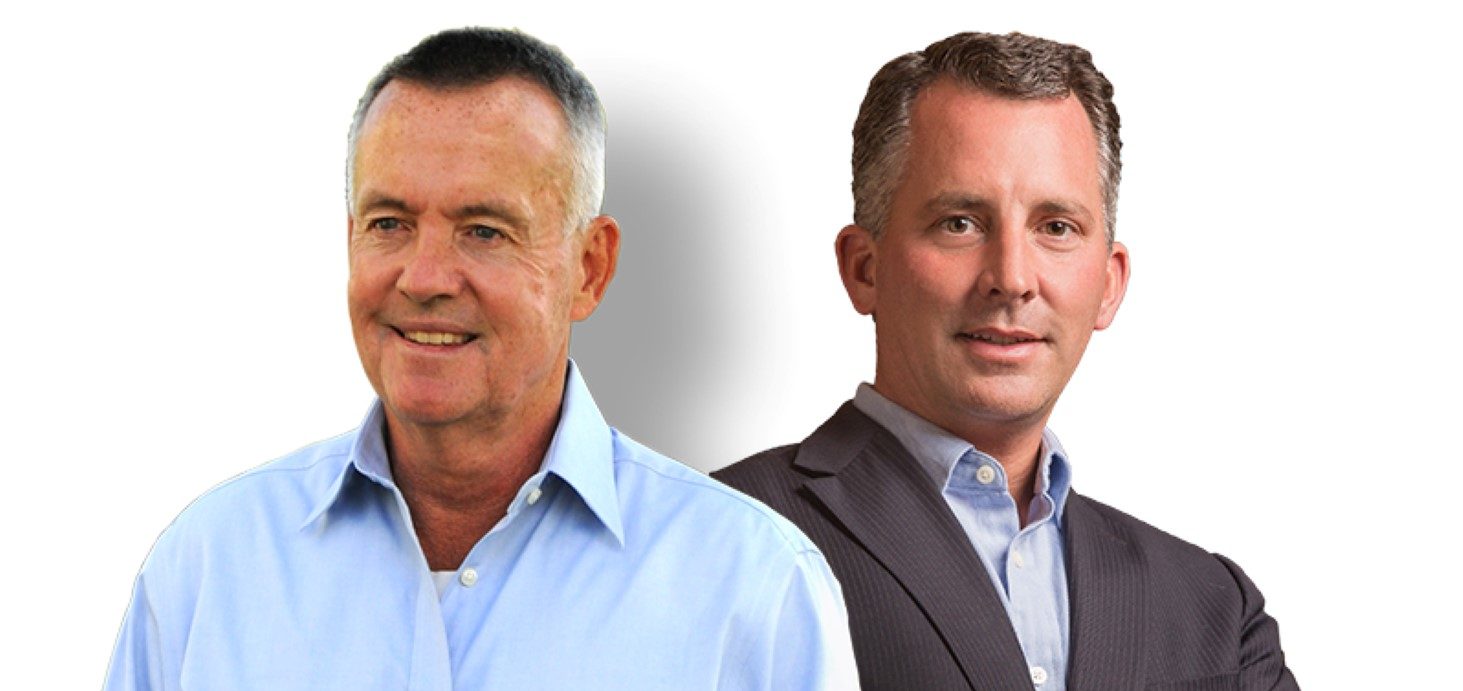 In a typical election year, Republican Mark Bircher would have a real point of attack against primary opponent U.S. Rep. David Jolly in the race for Florida's 13th Congressional District.
Bircher supports GOP presidential nominee Donald Trump.
Jolly gives every indication that he does not.
"We cannot accept divided loyalties when so much is at stake," Bircher said in a statement. "If Rep. Jolly refuses to endorse Mr. Trump, the Pinellas Republican Party leadership should throw its full support to the 13th Congressional District House candidate who supports the nominee.
"If the party will not support party unity, then the voters must do so on the ballot."
As we know, however, this year is anything but normal.
Bircher's attack just reinforced what an albatross Trump has become to his own party.
Carlos Beruff is trying the same approach in the Republican U.S. Senate primary race against incumbent Marco Rubio, even though Rubio has actually endorsed Trump. Beruff has run TV ads saying he is "proud" to stand with Trump while implying Rubio doesn't.
It smacks of desperation, given that FloridaPolitics.com reported Rubio leads by 33 points in the latest survey from St. Pete Polls. At this point, Beruff looks like the quarterback of a team trailing by four touchdowns in the fourth quarter. Every play is a Hail Mary.
Likewise, Jolly appears to have little chance of losing to Bircher in the Aug. 30 primary. And in a newly redrawn district that seems to favor Democrats, going all-in with Trump would be a dubious strategy in a general election. Jolly likely faces a tough enough battle against former Gov. Charlie Crist without adding Trump to the mix.
Jolly has been a maverick since succeeding the late GOP icon Bill Young in the U.S. House of Representatives in 2014. Although he is conservative, Jolly also supported same-sex marriage and has been open to tightening gun laws. He also has balked against spending up to four hours per day on party-ordered fundraising calls.
And with Trump getting loonier by the day, many Republicans are either stampeding to get as far away from him as possible or at least keeping a discreet distance from their toxic nominee.
On the other side of that argument, though, are the true believers in Trump. He did beat a field that included 16 other Republican presidential candidates, and he walloped Rubio in the Florida primary.
And while polls in many states show his candidacy cartwheeling out of control, the latest Quinnipiac Poll shows Trump trailing Clinton by only one point in Florida.
Rock-ribbed GOP party members are trying to pressure all candidates to stand by their man, so what's the answer?
For Jolly, that seems to be maintaining a discreet and evasive silence regarding Trump. In that sense, Bircher's gambit may wind up helping Jolly.
It reminds voters that, even as a Republican, Jolly wanted nothing to do with the most controversial presidential nominee since, well, forever.
Last updated on August 10, 2016