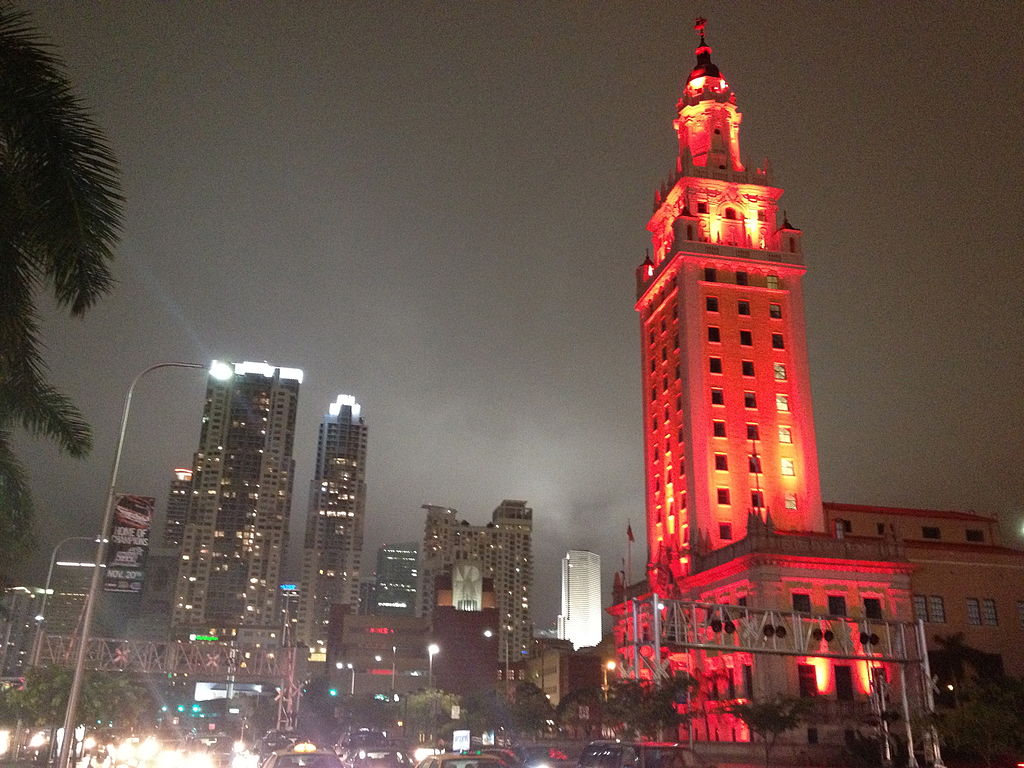 Miami art dealer Gary Nader has filed a bid protest against Miami Dade College after losing out on a multi-million-dollar development project on campus, according to paperwork obtained by FloridaPolitics.com Sunday.
The idea for the project began as Nader's own unsolicited pitch to the school last May: To build a world-class Latin American art museum with his family's name on it, which he would start up with $60 million worth of pieces from his own collection.
Among its many allegations, the 49-page protest says winning bidder and Nader's nemesis — developer Jorge Pérez, CEO of Related Group — lowballed the college more than $100 million in an "exceedingly low valuation" of the eventual development, which would be a public-private partnership.
Pérez already has his name on a building, downtown's Pérez Art Museum Miami.
The project has since grown into a mélange of uses because the college soon grew more interested in having a theater and conference center. Related's plan more than halves the size of the museum Nader had first proposed.
All of the proposals include luxury residential condo towers to be sold to offset the costs of the cultural parts of the development.
The college, which wouldn't front any money, would give away the development rights and later get to operate the "cultural centers."
The land to be developed is a faculty parking lot in the shadow of the city's iconic Freedom Tower, a 17-story National Historic Landmark on Biscayne Boulevard.
Nader's protest also says the college has so far failed to respond to his lawyers' public records requests for documents related to the review and selection process.
"As a result, Museu (Nader's company) … is unable to determine all potential issues with the solicitation," it says.
The protest also alleges a conflict of interest by attorney Al Dotson, with the South Florida law firm of Bilzin Sumberg.
Dotson, it says, advised Miami Dade College during the development bidding process but also worked for Related on a separate affordable housing project before the Miami-Dade County Commission.
The document also complains of inappropriate contacts between a Related executive and a lawyer advising the college despite a communications blackout between bidders and school officials, known as a "cone of silence."
They have explained that their children are friends who attend the same school.
"The evidence shows that the college promoted favoritism throughout the solicitation process," it says. "…The 'cone of silence' was a moving target that continued to change, for no other reason, than to support favoritism."
The protest document asks that all action toward the project stop until the dispute is resolved. It seeks a re-evaluation of all proposals by an "impartial evaluation committee."
Nader is represented by GrayRobinson's Bill Riley and Pedro Villa.