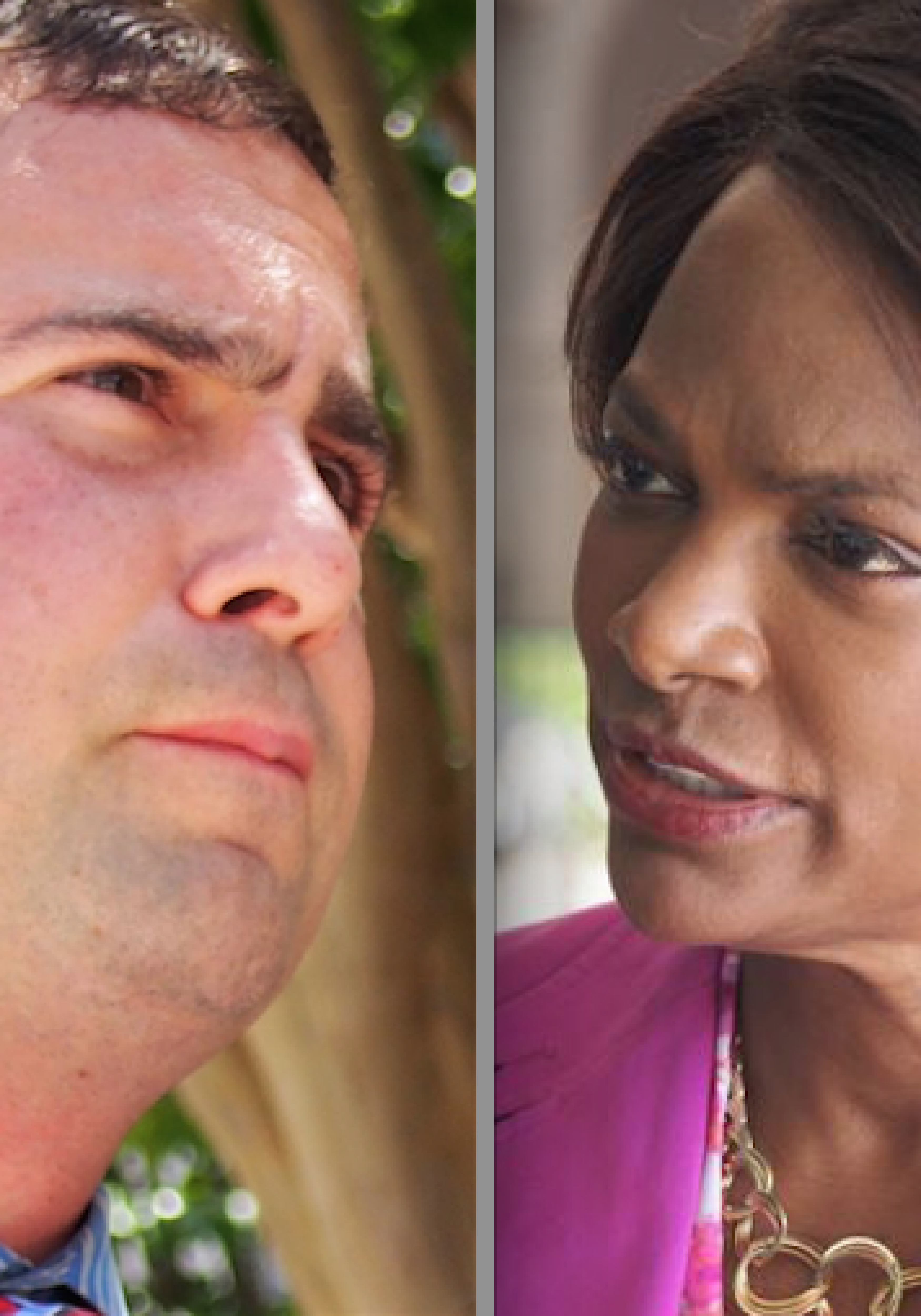 Democrats Hillary Clinton, Darren Soto and Val Demings and Republican U.S. Sen. Marco Rubio all won commanding straw poll victories at Tuesday night's Political Salsa event in Orlando, organizers announced late Wednesday.
Clinton got 49 to Republican Donald Trump's 39 percent in the presidential question, with Libertarian Gary Johnson grabbing 8 percent and Green Party nominee Jill Stein 3 percent.
Political Salsa, attended Tuesday by several hundred people, focuses primarily on races and districts that involve significant Hispanic candidates or large Hispanic voter bases in Central Florida.
The straw polls of other races put parties together, irrespective of the upcoming Aug. 30 primaries which will winnow the fields.
Rubio blew away all Republican, Democratic and other challengers in the U.S. Senate race, garnering 46 percent. Democratic U.S. Reps. Alan Grayson of Orlando and Patrick Murphy of Jupiter tied for second with 17 percent each. Fourth was Tony Khoury, a Palestinian Christian refugee from Miami running as an independent, with 5 percent, ahead of Rubio's Republican challenger Carlos Beruff, who got 4 percent.
State Sen. Soto drew 48 percent in Florida's Congressional District 9 race, well ahead of Kissimmee Commissioner Wanda Rentas with 22 percent. Republican St. Cloud businessman Wayne Liebnitzky, Windermere biomedical researcher Dena Grayson, Orlando progressive activist Susannah Randolph, and Kissimmee business instructor Valleri Crabtree were all bunched in single digits.
Former Orlando Police Chief Demings collected 41 percent in Florida's 10th Congressional District, ahead of fellow Democrat state Sen. Geraldine Thompson with 27 percent. Democrats Bob Poe and Fatima Rita Fahmy had 15 and 12 percent, while Republican nominee Thuy Lowe drew just 2 percent.
Straw poll winners in other races include: Orlando Realtor and Republican Dean Asher in Florida Senate District 13; Republican businessman Peter Vivaldi in Florida Senate District 15; Democratic challenger Aramis Ayala in the 9th Judicial Circuit State Attorney race; Republican incumbent state Rep. Mike Miller of Orlando in Florida House District 47; Democrat Amy Mercado of Orlando in House District 48; Democrat Carlos Guillermo Smith of Orlando in House District 49; and Republican state Rep. Rene Plasencia in House District 50.
In local races, Orange County Sheriff Jerry Demings and Osceola County Chief Deputy Sheriff Dave Sklarek held off challengers; as did Orange County Property Appraiser Rick Singh; and Orange County Commissioner Pete Clarke in District 3. However, challenger Emily Bonilla swamped incumbent Orange County Commissioner Ted Edwards in District 5  [with another challenger, Tim McKinney, finishing second;] and former TV news journalist Keith Landry signaled a potential upset over former Orlando City Commissioner Phil Diamond in the Orange County Comptroller race.
Sammy Gibson led in the Seminole County Clerk of Courts and Comptroller race, while Seminole County Commissioners Brenda Carey and Bob Dallari comfortably held off challengers in the straw poll. Jose Alvarez easily topped Art Otero in the race for Kissimmee mayor.