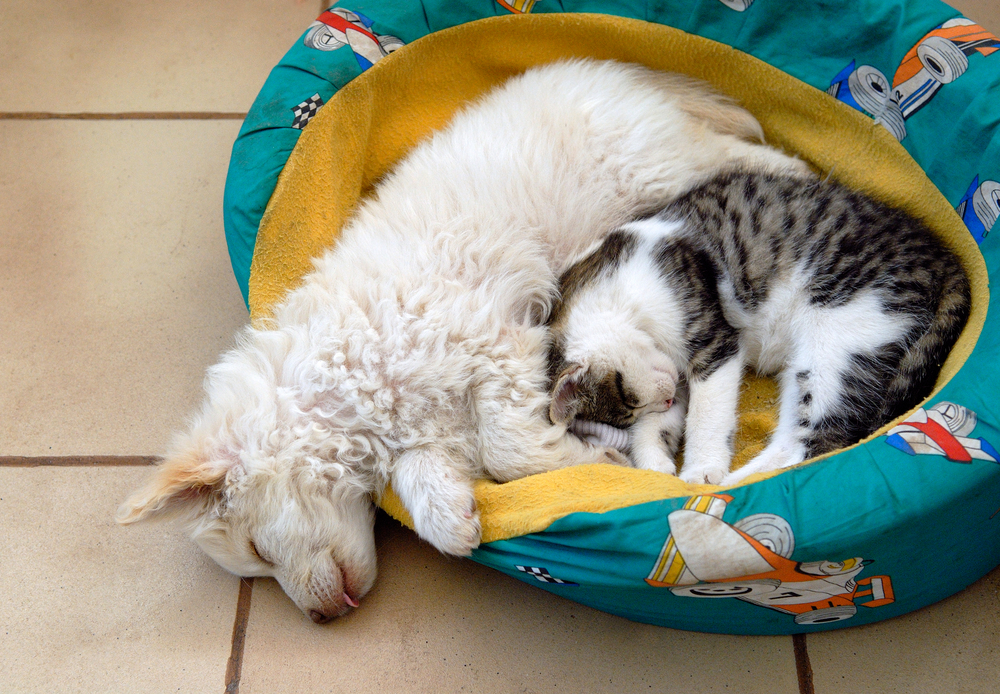 They say politics makes for strange bedfellows, but it's difficult to image a stranger pairing than Associated Industries of Florida and the state's trial lawyers.
But that is the suggestion of ace reporter Jason Garcia of Florida Trend. Few political journalists covering Florida politics are better at connecting the well-hidden dots of the state's byzantine campaign finance disclosure system.
On Monday, Garcia tweeted about how "new record suggest two very unlikely lobbies may have aligned in certain House GOP primaries." He then tweet-stormed the details of several money transfers between political committees active in this cycle's legislative primaries.
Curious about what Garcia was suggesting, we followed the money.
The trail beings with "Truth in Politics," a political committee formed in May and chaired by Jason Steele, with Betty Gonzalez serving as treasurer. It's based in Indialantic.
Looking at state campaign finance records, the committee poked along until this month, when it received a $125,000 cash injection from another PC, "Conservatives for Truth," in Coral Gables.
Where does Conservatives for Truth get its money from? Let's look at the big board.
It received $50,000 this month from the Florida Justice PAC, the political committee of the Florida Justice Association, formerly known as the Academy of Florida Trial Lawyers.
The group got another $100,000 from Rebuild Florida, which is affiliated with state Rep. Jose Felix Diaz, a Miami Republican who currently chairs the influential Regulatory Affairs Committee. Among other things, it oversees gambling issues.
Rebuild Florida itself got money just a few days earlier from Floridians United ($50,000) and Florida Prosperity Fund (also $50,000), two PCs under the command of Associated Industries of Florida, the prestigious lobby for several major business interests.
That was after Rebuild Florida hadn't reported raising a nickel since October 2014, by the way.
But wait, let's go back to Conservatives for Truth. It also benefited from a donation of $130,000 in July and August from Citizens Alliance for Florida's Economy, chaired by uber political consultant Anthony Pedicini.
And where does Pedicini's Citizens Alliance get its dough from? Yep, $100,000 this month from Florida Justice PAC – the trial lawyers – and $10,000 from Floridians United, the AIF-controlled fund – that is, from Big Business.
And, as an added curiosity, it got another $25,000 this month from state Sen. Jack Latvala's Florida Leadership Committee.
What conclusions can be reached from tracing the origins of all of these spider webs?
The honest answer is not much. We hear that AIF is none too pleased with Garcia's assumption about it working with the trial lawyers.
"AIF makes makes contributions to numerous political committees that are overseen by good friends in the business community," the organization said in a statement. "Where those committees choose to donate or how they use those funds is out of our control."
The three races at the center of all these transfers are HD 4, HD 21, and HD 54 — races where AIF hasn't even endorsed a specific candidate. That said, AIF's membership, however secret, is made up of some donors who don't always go by the traditional playbook. Some business folk don't go along with the endorsements of the Florida Chamber of Commerce (this is probably what's going on in HD 21 where Wenda Lewis has as good of pro-business credentials as her opponent).
Another theory is some major Republican donors (who may have parked money with AIF) also want to be close to incoming Speaker Richard Corcoran and his leadership team, i.e. Pepe Diaz, which is not exactly unfriendly to the trial bar. Maybe that's what's going on here.
But who knows? Only the ultimate insiders like Pedicini, AIF's Ryan Tyson, and the FJA's Kevin Sweeny really know what's going on here and they're not talking (Sweeny tells me he's too busy knocking on doors for candidates to talk to the media.)
Oh, and about that $25K from Latvala's committee, we hear — although we have not yet seen evidence of it — that the senior state Senator from Pinellas is having some fun in a race where a former colleague of his — one who had committed to supporting him for Senate President then changed his mind — is running for the House.