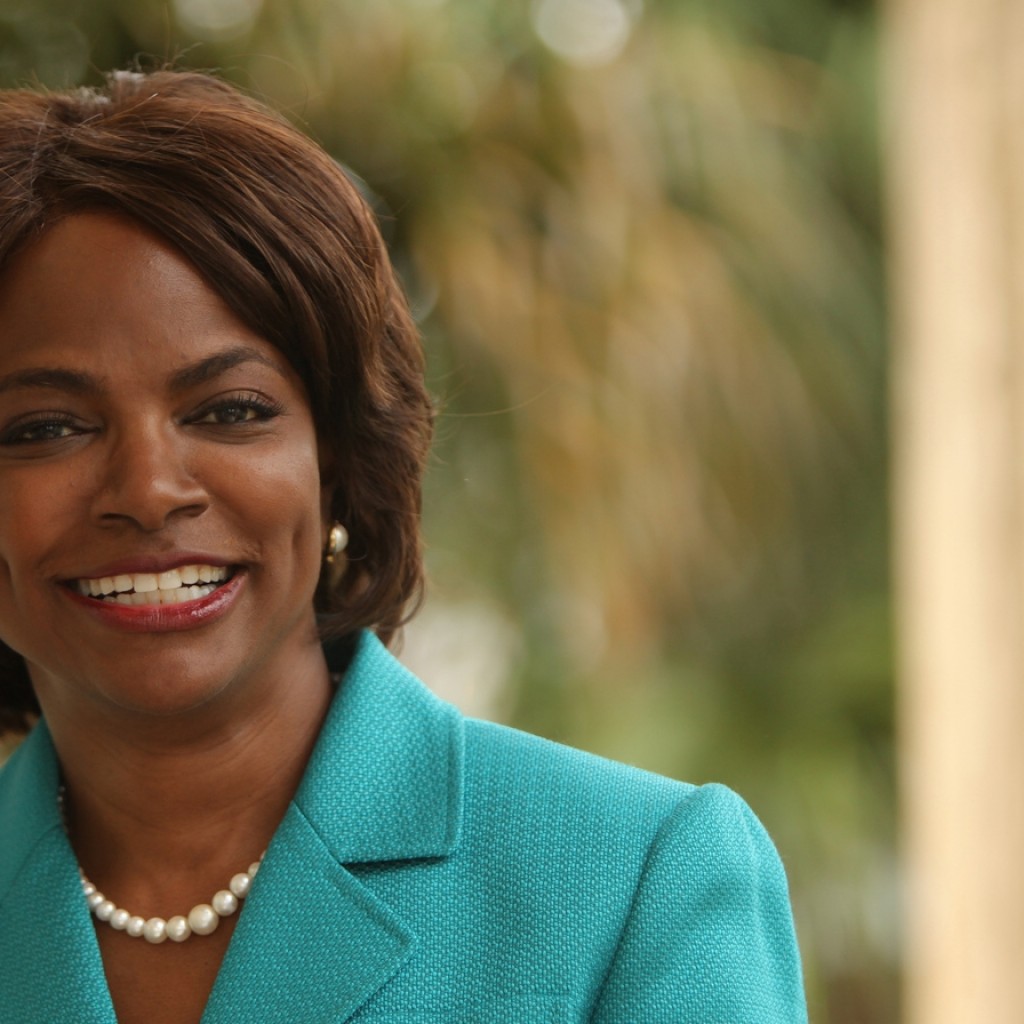 A former police chief, the former state Democratic Party chairman, an incumbent state senator and a political newcomer are vying to represent an Orlando-area congressional district reshaped so drastically the Republican incumbent decided to run in a new, neighboring district.
Florida's 10th Congressional District now favors Democrats after redistricting. So Republican Rep. Daniel Webster, a Christian conservative, chose to run for an open seat in the neighboring 11th District, a more conservative, rural area west of Orlando and north of Tampa.
The newly-drawn 10th District covers western parts of the Orlando metro area. Less than half the district's registered voters are Democratic, more than a quarter are Republican and more than a quarter have no party affiliation.
For the most part, the Democratic candidates have very few ideological differences. But the Democratic field is among the most diverse in recent memory, including two African-American women, a gay man and a woman whose family emigrated from Brazil. The winner of the Aug. 30 primary will face Republican Thuy Lowe, a Vietnamese-American who is running unopposed in the primary.
Val Demings, Orlando's first woman police chief, is the favorite of Washington Democratic power brokers. Demings narrowly lost to Webster in 2012 when the district leaned Republican.
House Minority Leader Nancy Pelosi has held fundraisers for Demings, and Demings shared a stage with Pelosi and female lawmakers as a speaker at the Democratic National Convention in Philadelphia last month. She referred to the Pulse nightclub massacre in her speech. She talked about "the tragedy that gun violence inflicts on America" and lamented Congress' failure to take action after the fatal shooting of 49 patrons at the club.
Some of Demings' Democratic opponents resent the help she's getting from national party officials.
The national party "has already decided to put their thumb on the scale for their favorite candidate," Fatima Rita Fahmy said at a recent candidates' forum. Fahmy is an attorney and first-time political candidate.
As the former chairman of the state Democratic Party, Bob Poe has deep party ties in Florida and has the most money of all the candidates in the crowded field. If elected, he would be the first openly HIV-positive member of Congress. As of the end of June, Poe had raised just under $2 million, mostly from loans he made to his campaign. By comparison, Deming had raised nearly $1 million, state Sen. Geraldine Thompson had raised nearly $200,000 and attorney Fatima Rita Fahmy had raised nearly $20,000.
"I don't go to Washington in debt to any special interest," Poe said at a recent candidates' forum. "The voters of District 10 are going to be my special interest."
Thompson has a decade-long record as a respected state lawmaker. "I'm a workhorse, not a showhorse," she said at the candidates' forum.
Republished with permission of the Associated Press.