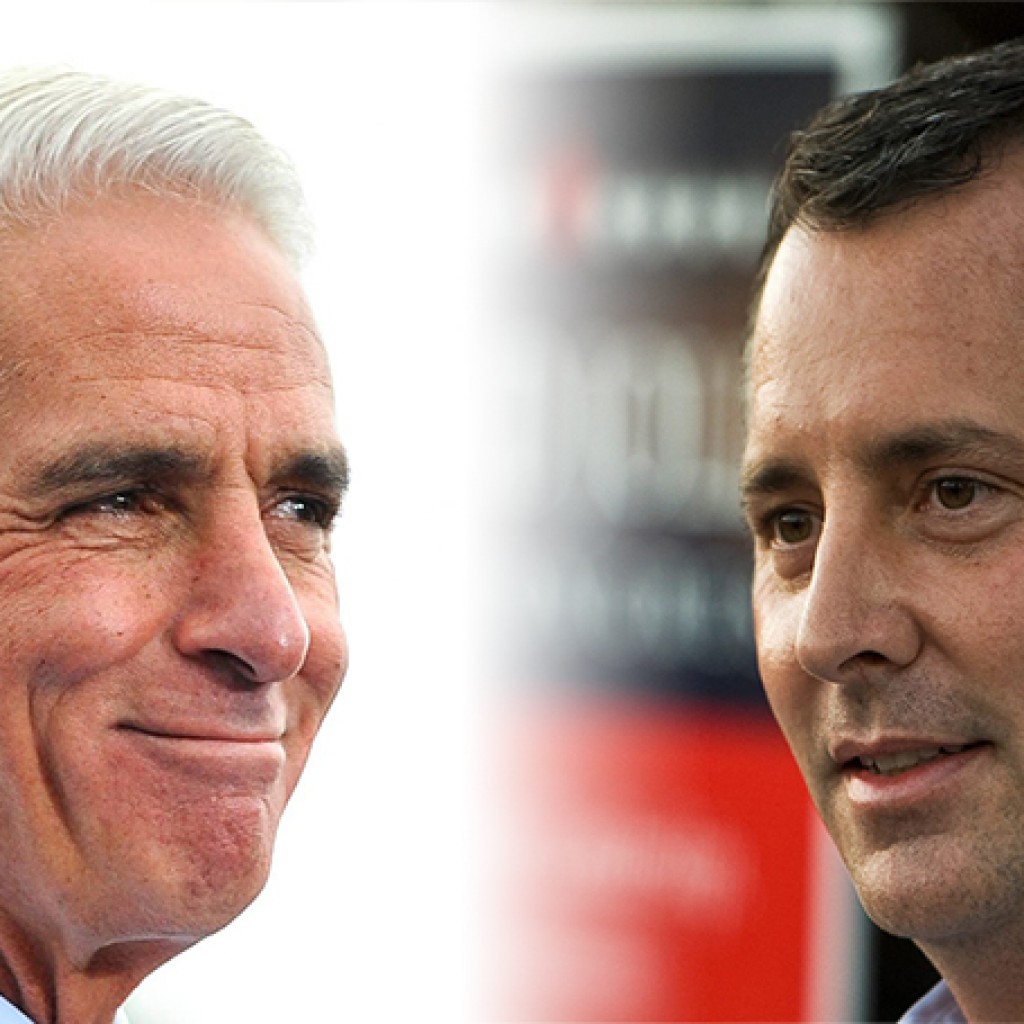 U.S. Rep. David Jolly and former Gov. Charlie Crist don't agree on much.
But Tuesday they agreed Congress' failure to provide funding to combat the Zika virus is unconscionable. They were reacting to news released by Gov. Rick Scott that the Department of Health had confirmed a non-travel-related case of Zika in Pinellas County.
Crist, a Democrat who is running against Jolly for the Congressional District 13 seat, said, "For this virus endangering Floridians to now spread unabated to Pinellas County is inexcusable. Lives are in danger, particularly expectant mothers, children, and women planning to have children."
Crist added: "We need clear solutions to this serious problem. First, [House] Speaker [Paul] Ryan must bring Congress back to Washington to do their job and pass a clean funding bill. Then, Florida must expand Medicaid to cover the 200,000 women in the coverage gap without access to affordable healthcare and who are at great risk."
Jolly, a Republican who has long criticized Congressional inaction on the threat from the Zika virus, repeated his call for Congress to return to Washington, D.C., to pass a long-term Zika funding package.
"Florida is at risk and Washington is tone deaf," Jolly said. "Today's news of a locally transmitted case of Zika in Pinellas County is another alarm that should prompt leadership to call members back to D.C. to address this public health issue.
"As a representative of a frontline state dealing with the Zika outbreak, I fully understand the serious public health risk this virus presents. But we must address this issue now and responsibly and without playing politics. This is a public health issue, not a political issue."
Jolly sent a letter to Ryan expressing the urgency of the problem for states like Florida. However, Congress failed to pass a Zika funding package before breaking for the district work period.
With Congress not scheduled to return to Washington, D.C. for two more weeks, Jolly supports an emergency session to address this health issue and quickly reach a bicameral, bipartisan consensus package that can be enacted into law immediately.
"The good news is nearly $100 million per month is currently flowing to combat Zika as a result of reprogramming Ebola funds. But we must pass a comprehensive funding package that will give health officials what they need to protect Floridians and others from the spread of Zika before this threat becomes a crisis," Jolly said.