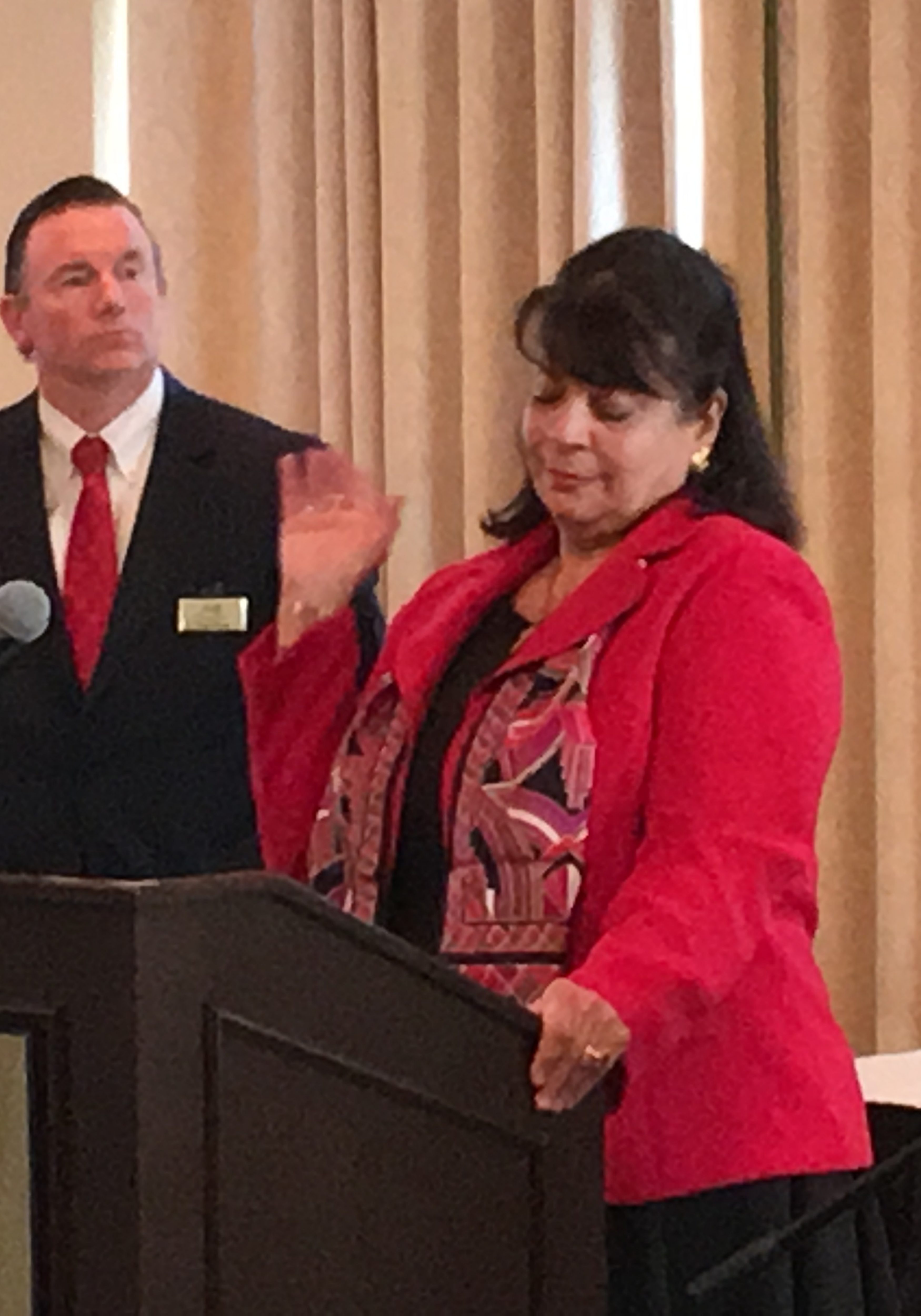 What's in a poll? When it's a University of North Florida/Florida Times-Union poll that shows incumbent state attorney Angela Corey slated to lose by 32 points, quite a bit.
In what could be framed as one of the most stunning primary upsets of an incumbent in Florida political history, Corey has just 20 percent of the support of Republicans in Tuesday's primary, according to the survey of 604 likely Republican voters.
Opponent Melissa Nelson? Her support is 52 percent.
Wes White, the third candidate in the race, draws 7 percent support.
Corey is widely unpopular according to the poll: 16 percent support in Clay County, and 19 percent in Nassau.
In Duval County, where the Fraternal Order of Police is campaigning heavily for her, Corey is a little better off: 22 percent of the vote.
To quote an old song: "turn out the lights, the party's over."
The trend in UNF polling has gone Nelson's way.
In early July, Nelson led Corey 34 to 24 … a considerable margin, outside the MOE, but still reversible.
What happened in the interim?
Corey and Wes White both went negative on Nelson, but their attacks (according to public polls) seemed to have the opposite effect than what was intended.
Despite the rococo luridness of the White/Corey noise machine, what is clear is that they took their best shot … and in terms of voters, they missed their target.
It's very possible, with this kind of lead, that those who might have turned out for Corey could stay home … Nelson very easily could be at 60 percent on Aug. 30 if the trend line holds.
And why wouldn't it?
The repudiation of Corey by poll respondents comes down to a simple proposition: Corey is a career politician who hasn't projected accountability or transparency, who games the system for her own benefit.
The problem with that? The people vote. The people decide.
Corey's attacks on the media have been straight out of the GOP playbook.
The media doesn't understand the criminal justice system, went the argument. The media focused on high-profile cases, rather than dutifully reciting the conviction stats served up by her press shop.
Meanwhile, the issues that she needed to address were integrity, transparency, and personality.
Voters needed to like her. Not just to fear her.
Those issues, barring a stunning reversal in the last few days of the campaign, were not resolved in voters' minds.
Corey scuttled her previous campaign manager, Alexander Pantinakis, after FloridaPolitics.com reported his role in filing the paperwork of a spurious write-in candidate to close the primary and make it Republicans-only.
The rationale behind that ploy was clear: Corey's campaign team believed that, without the malign influence of Democrats and NPAs, that she could and would win.
However, what is also clear: 4th Circuit Republicans do not all look or think like the old guard at the Republican Executive Committee, currently shredding itself to bits over who will get elected to committeeman/committeewoman positions.
Republicans are not brainwashed automatons. If an incumbent isn't getting the job done, they will vote against the person in office.
Corey brought in the Victory Group to handle operations on the campaign side. However, they came in late, and didn't have an answer for Nelson's team, which wins campaigns in Northeast Florida by throwing hard punches, having the most precise polling operation anywhere, and knowing when to deploy its resources.
Corey's team, in contrast, has run a complacent campaign.
That would have worked if the race had stayed binary, as Wes White simply didn't have the money to compete and, no matter how hard he tried, the donor class didn't buy in.
However, Nelson was the X Factor.
It is theoretically possible that every poll of the 4th circuit state attorney race could be wrong.
And it's possible the UNF poll is off.
But probably not by 32 points.