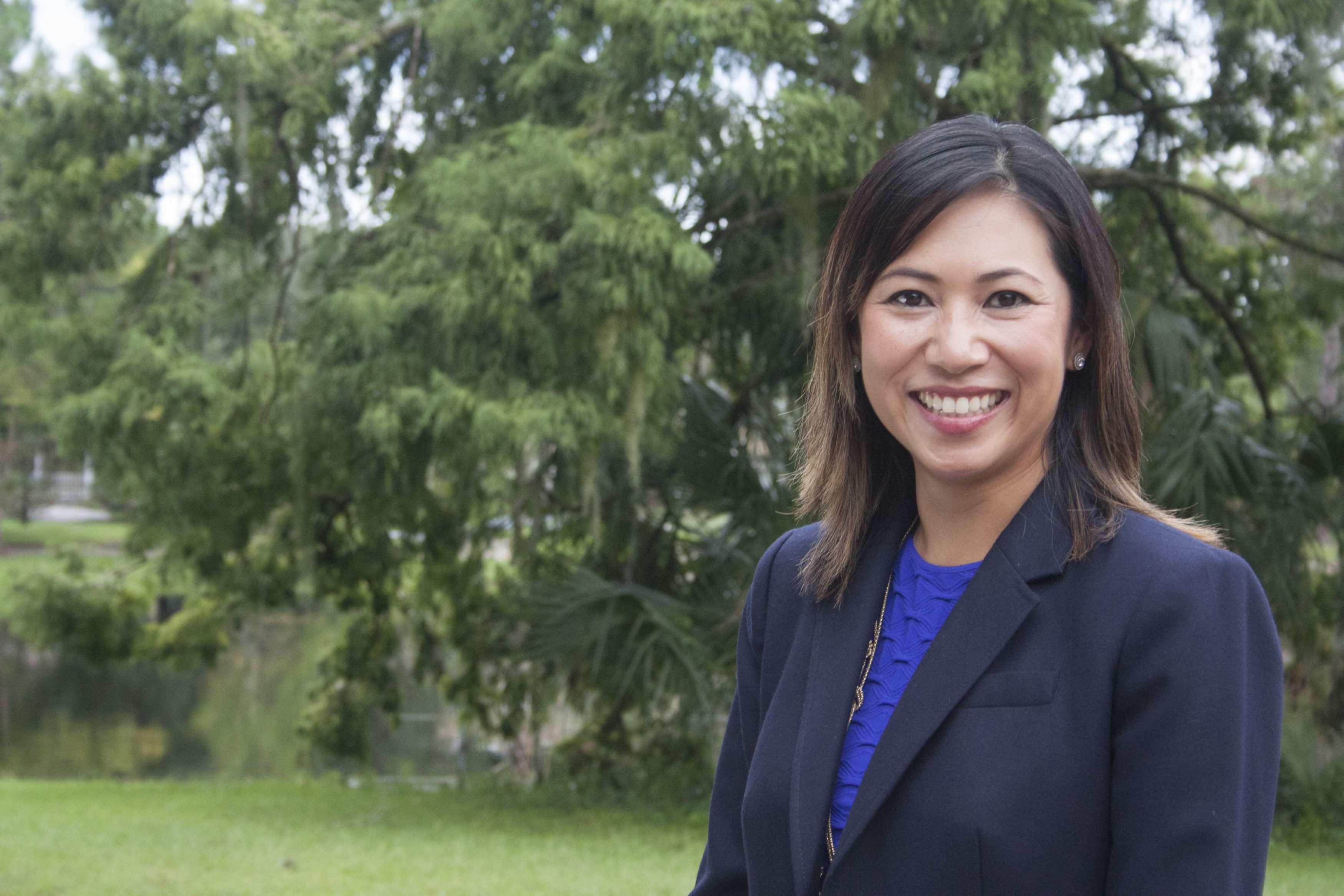 The newly formed Pride Fund to End Gun Violence, a grassroots response to the Orlando Pulse nightclub massacre, has endorsed Democrat Stephanie Murphy in Florida's 7th Congressional District.
The endorsement is the first for the fund, organized earlier this month to support candidates who support both the LGBT community and gun reforms.
"We are here to challenge the status quo," Jason Lindsay, founder and executive director of Pride Fund stated in a news release. "We are giving the LGBTQ community and our allies a voice in the fight against gun violence, and we're starting with this election cycle. Pride Fund supports Stephanie Murphy in the District 7 race because she is prepared to support commonsense gun reform legislation, from restricting sales of assault weapons to preventing suspected terrorists from purchasing firearms."
Murphy, a former defense analyst who is an executive at a Winter Park investment firm, is aiming to unseat Republican U.S. Rep. John Mica in the district, which covers Winter Park and north Orange County, and all of Seminole County.
"No community should ever go through what we experienced here in Orlando, and we must do everything in our power to prevent these types of massacres from happening again," Murphy stated in the release. "I'm proud to accept the endorsement of Pride Fund and to work together as we strengthen LGBTQ rights and pass long-overdue commonsense gun security legislation. It's time to hold a dysfunctional and irresponsible Congress accountable on both these issues because America's promise is more than life and liberty, it's also the pursuit of happiness."