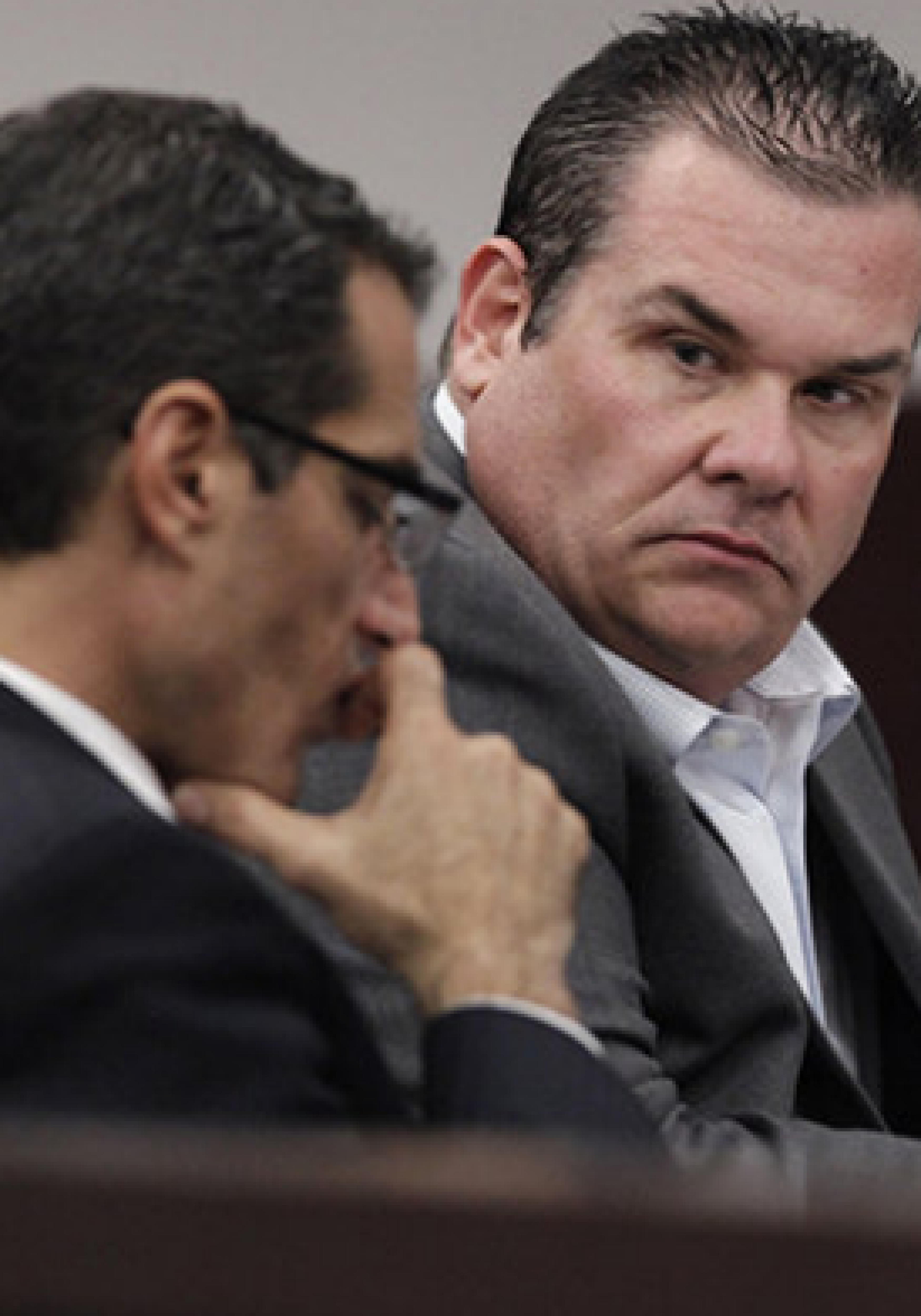 Two Florida lawyers accused of orchestrating the arrest of a rival attorney have been permanently disbarred by the state's Supreme Court.
The court on Thursday, in its first release of opinions after the 2016 summer recess, unanimously agreed with a referee's earlier recommendation on Robert Adams and Adam Filthaut of Tampa.
A third attorney involved, Stephen Diaco, already had been permanently disbarred.
"We can only hope that our unanimous decision to … permanently disbar these attorneys… will serve to warn other attorneys of the high standards of professional conduct we demand of all attorneys," the court's opinion said.
"And we hope in some small way, it will send a message to the public that this Court will not tolerate such outrageous misconduct on the part of attorneys admitted to practice law in Florida."
The three lawyers were partners in a firm that represented radio personality Bubba "the Love Sponge" Clem in a slander suit brought by another radio personality, Todd "MJ" Schnitt.
During the trial in 2013, Schnitt lawyer C. Phillip Campbell was arrested on a DUI charge. Reports later surfaced that Adams, Filthaut and Diaco conspired to set up Campbell to get arrested.
They allegedly encouraged their female paralegal to go undercover and drink with Campbell at a downtown Tampa bar.
Afterward, Campbell was caught in a police DUI stakeout set up through a Tampa police sergeant who was friends with one of the attorneys, according to reports.
Schnitt eventually lost the case. All three lawyers denied the accusations.
The court also ordered Adams and Filthaut to pay $14,000 each to reimburse The Florida Bar for the costs of the disciplinary actions.
---
Capital correspondent Jim Rosica contributed to this report, with background from The Associated Press, republished with permission.