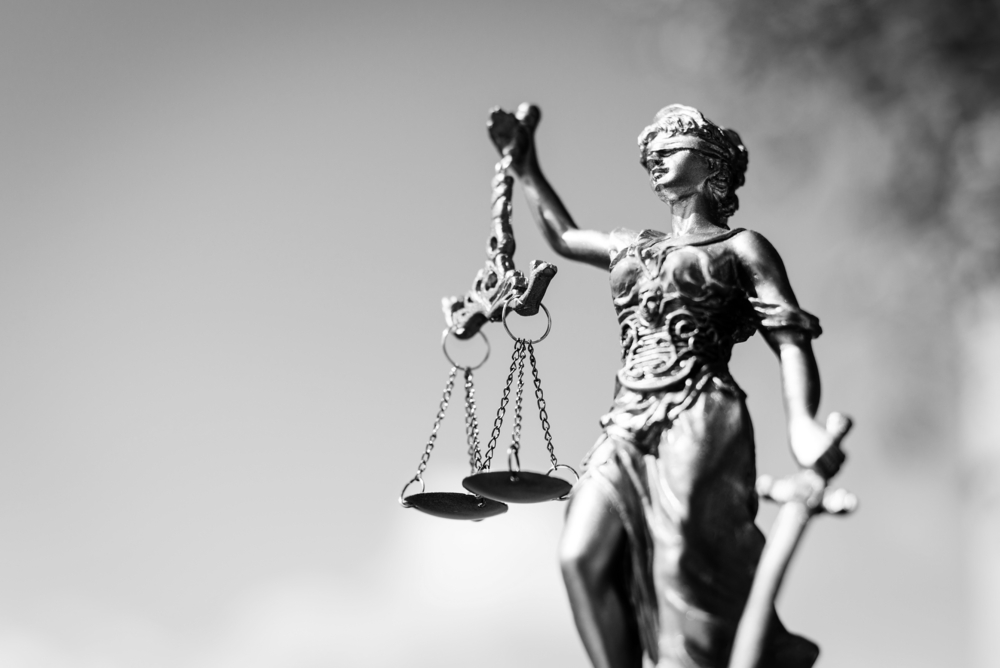 When the dust settled after Florida's 2014 elections, there was one clear loser: Florida's trial attorneys.
Here's what I wrote in my column identifying the winners and losers of that election cycle:
You know how sometimes there is a really sh*tty movie released that, despite the bad reviews and poor showing at the box office, gets green-lighted for a sequel? Well, that's kinda what happened with the Florida Justice [Association], which had its lunch handed to it in the primary, yet somehow had a worse night last Tuesday. I don't know what the Legislature can do to inflict further damage on trial lawyers, but I am sure the Republicans will find some way to punish them.
And yet that punishment never came. In fact, I would write after the 2015-16 legislative sessions that the Florida Justice Association, the statewide organization representing plaintiffs' attorneys, belonged on my winners list.
The FJA came out smelling like a rose on medical damages limits, liability insurance coverage, "bad faith" actions, assignment of benefits, property insurance, debt collection, and more.
That the trial lawyers would be on anyone's winners list after losing so badly in the 2014 election cycle was a surprise to many.
Now, on the eve of the 2016 primary elections and looking forward to the 2017 legislative session, the lawyers are looking to shoot the moon.
Trial lawyers' interests are already in good shape going into next year. The recent Supreme Court ruling on workers' compensation attorney fee caps gives them the opportunity to win back some of the fee money they surrendered.
Also, it's conventional wisdom that the trial lawyers won't be burned under incoming leaders Richard Corcoran and Joe Negron, both lawyers.
And all of that is before Tuesday's outcomes.
Across the state, in both House and Senate races, trial lawyers — some directly aligned with the FJA, others simpatico with its agenda — are making the kind of power play unseen in Florida politics for decades.
It harkens to a time when the Academy of Florida Trial Lawyers, the previous incarnation of the Florida Justice Association, was able to knock off the man who, in his own words, "owned" the Florida Senate. Or when, in 1988, it beat back an Florida Medical Association-sponsored ballot measure.
•     •     •
In the Florida Senate, trial attorneys are making their move by running for office. Five Democrats are running for office this year. Some may get knocked out in Tuesday's primary, while others will battle it out in November.
In Senate District 8, Democrat Rod Smith will face Republican Keith Perry, a veteran state representative, in November. Smith is the former head of the Florida Democratic Party and was the 8th Judicial Circuit's state attorney 1993-2000. He's now at Avera & Smith, where he specializes in employment law, personal injury, criminal defense, wrongful death, and tobacco litigation.
Smith has raised $418,182 toward his campaign, while "Independent Leadership for Florida," the political committee backing him, has raised $497,500.
A substantial amount of the money donated to "Independent Leadership for Florida" has come from law firms, including a $50,000 contribution from Avera & Smith and $25,000 from Morgan & Morgan, home of famed trial attorney and medical marijuana advocate John Morgan.
Mike Clelland, a former firefighter who started his own law firm, faces two Democrats — Judge "Rick" Roach and Linda Stewart — in the Senate District 13 primary. Clelland has raised $309,357 for his official campaign, far surpassing both of his primary opponents.
In Senate District 19, Augie Ribeiro may face a tougher path than some of the other trial attorneys running. But that isn't stopping him from giving it his all. He's running against Ed Narain, Darryl Rouson, and Betty Reed, all well-known Democrats in the Tampa Bay area.
The St. Petersburg-based civil justice attorney has raised $381,761 and has loaned his campaign $302,500. He's spent more than $672,000 in his bid for the Senate seat, far more than any of his opponents. The crowded field could hinder his chances, but he's shown he'll willing to spend big to try to score a seat in the Legislature.
Gary Farmer, the former president of the Florida Justice Association, is mounting his own state Senate bid. He's challenging Jim Waldman and Gwyn Clarke-Reed in Senate District 34. Farmer raised $585,778 and loaned his campaign $128,006. He's picked up the endorsement of the South Florida Sun Sentinel, which said he would be a "game-changer for Democrats in the Florida Senate."
The final showdown involving a trial attorney is shaking out in Senate District 30, where Michael Steinger faces Bobby Powell, a current House member, and Tony Bennett. Records show Steinger raised $243,110 and has poured $665,000 of his own money into the race. Powell, meanwhile, has raised $248,081 in his official campaign account.
Trial attorneys' push for power may be a bit subtler, albeit just as prevalent, in the Florida House. There trial lawyers are funneling millions of dollars through political committees to support candidates.
Three groups — "Truth in Politics," "Conservatives for Truth," and "Stop Benefits to Illegals NOW" — have been playing in several state House races across the state. Jason Garcia with Florida Trend pointed out the three groups have received $50,000 directly from the Florida Justice Association.
The "Florida Justice PAC," the political arm of the Florida Justice Association, gave "Citizens Alliance for Florida's Economy" $155,000 in 2016. In turn, the "Citizens Alliance for Florida's Economy" has given more than $300,000 to "Conservatives for Truth." And records show "Conservatives for Truth" gave "Truth in Politics" $221,000 between Aug. 10 and Aug. 25.