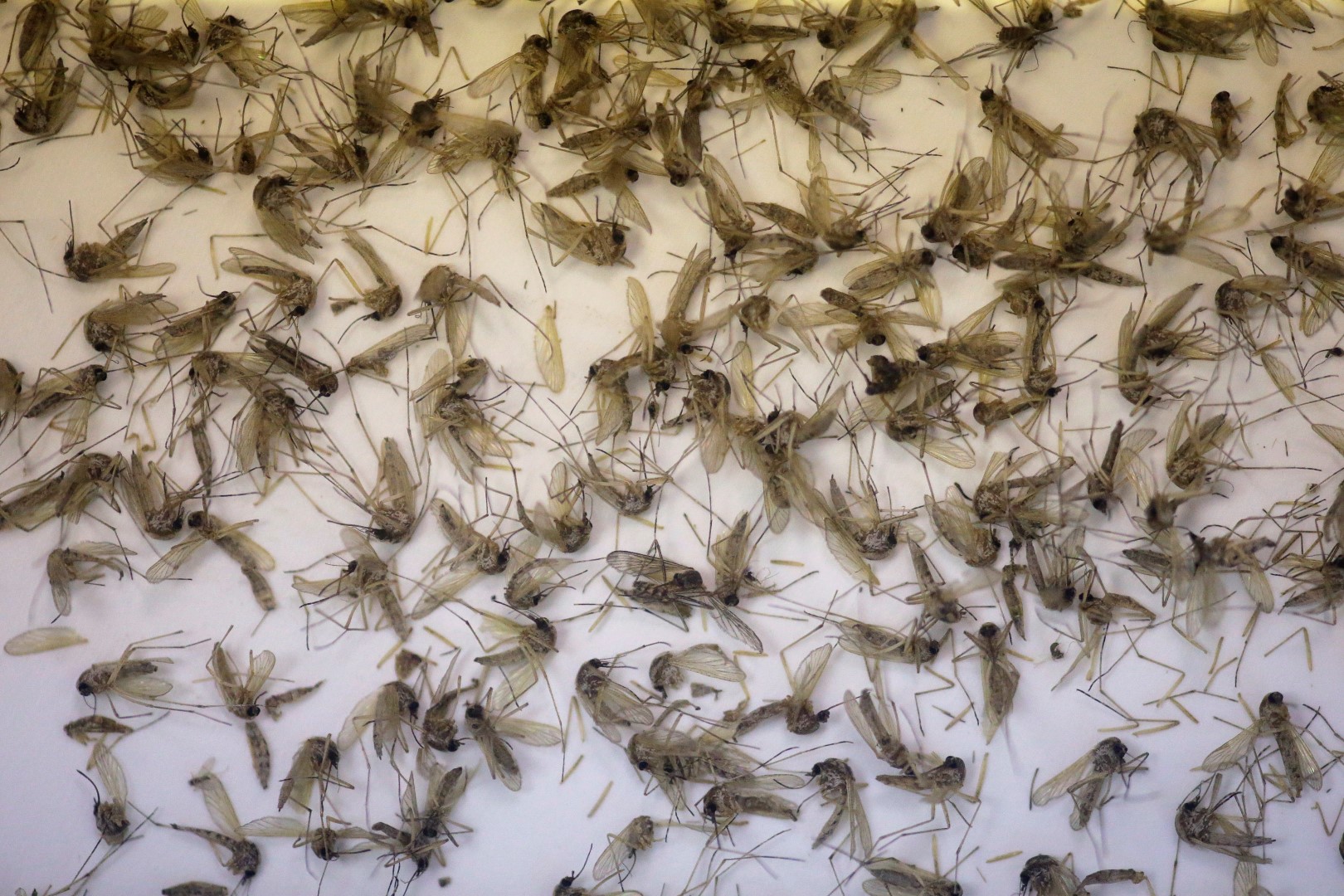 Members of the Florida House are joining together to ask the federal government to allow the state to use genetically modified mosquitoes to combat the spread of Zika.
House Speaker Designate Richard Corcoran on Monday told members he planned to ask the U.S. Department of Health and Human Services to declare a public health emergency and grant an emergency use authorization to make the technology immediately available.
House Minority Leader Janet Cruz joined Corcoran in making the request, and both Corcoran and Cruz are asking their fellow members to sign on as well.
"The outbreak of the Zika virus, coupled with the inability of current measures to stop the spread, clearly demonstrate that time is of the essence if we are to beat back the spread of this disease. I am pleased that this request to the federal government to cut red tape and allow Florida to protect itself is a bipartisan and unified petition," said Corcoran in a statement. "I am especially honored to be joined by Leader-designate Cruz in pursuing a solution to this public health crisis."
Corcoran said lawmakers hope obtaining the authorization "will be quick and enable our public health officials to deploy these solutions before more Floridians are infected."
The United States Food and Drug Administration in August published its final finding that releasing modified mosquitoes into the wild would cause no significant impact to the environment. The finding marked the final regulatory hurdle Oxitec needed to overcome before it could begin a trial in Key Haven, a community north of Key West.
The firm has used its genetically modified mosquitoes in Brazil, the Cayman Islands, and Panama for several years. The mosquitoes have served as an effective mosquito control tool, reducing the population and slowing the spread of mosquito-borne diseases.
In the letter to HHS Secretary Sylvia Burwell, House members are asking to grant state and local governments access to the self-limiting mosquito. The House letter notes it could take years for Florida to access the technology if the government "follows its normal bureaucratic processes."
"Such a delay presents an unnecessary health risk to the people of our state," the letter reads. "Red tape is never an acceptable justification for the loss of human life."
"We strongly urge you to declare a public health emergency and grant an Emergency Use Authorization under Section 564 of the Federal Food Drug and Cosmetic Act to make this technology immediately available in any Florida area where Zika is being transmitted or likely to be transmitted," the letter continues. "This authority has already been used 10 times in Zika cases in order to make diagnostic tests available."
According to the Florida Department of Health, there are more than 660 cases of Zika in the state of Florida. Seventy-five of those cases involve pregnant women; while 43 of those are locally transmitted cases of the virus.
"It's time the federal government listened and worked more closely with their local partners. All we are asking for is the flexibility to confront a growing public health emergency on the front lines of this outbreak. All local governments should be given access to any available tool in a public health crisis," said Cruz in a statement. "Absent legitimate evidence that using this technology will lead to consequences that outweigh the potential positive outcomes, this request should be granted immediately for Pinellas County and any other counties looking for a solution."
House members have until 5 p.m. Wednesday to sign the letter.